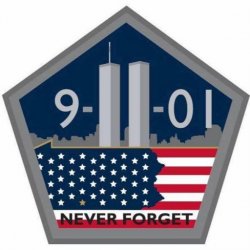 IronPastor
---
Baton Rouge, LA (via Kettering, Ohio)
Member since 05 January 2015 | Blog
Born and raised a Buckeye, bleed scarlet and gray. Former College football player, high school football coach and current full time pastor. Love God, love my family and Love my Buckeyes!!!
Favorites
SPORTS MOMENT: The Entire 2014 Season was amazing, but watching The Ohio State University beat Alabama in the Sugar Bowl and then Oregon for the National Championship live and in person was something I will never forget!
COLLEGE FOOTBALL PLAYER: AJ Hawk was awesome, but Braxton Miller is not too shabby either.
COLLEGE BASKETBALL PLAYER: Aaron Craft or Scoonie Penn/Michael Redd for people who remember.
NFL TEAM: Cincinnati Bengals
NBA TEAM: Cleveland Cavaliers
MLB TEAM: Cincinnati Reds
SOCCER TEAM: TEAM USA!!!
Recent Activity
I would love to see this happen...it would be an incredible accomplishment for both teams.
I am good with guard lineups as long as our guards can score. If we can score with the guards on the floor, then the opposing team will have to play small to match out lineup and that might take them out of their game???
Who knows...but I trust Holtmann!
I agree with all of this except Muhammad isn't going to be around for 3 more years...I think he has KBD or better talent as a ceiling, and ends up gone before his senior season, but I could be wrong.
If not, imagine Carton, Muhammad, Washington, K. Wesson, Young, Liddell, Ledee, and Gaffney?? That 8 man rotation would be staggering....
Luther is an amazing player with great intensity and great defensive fundamentals. He reminds me a lot of Aaron Craft, but with a little more swag (Tech against Cincy).
I am excited to see what he does the rest of the season as our lockdown defender
I am not sure I want to see us take on Duke, but I am darn sure we are better than most people thought.
Just get better every day and bring the fire and good things will happen for this team!
I wouldn't be too certain. Washington was a prolific shooter in HS and Jackson and Woods have proven themselves to be shooters at the college level. We may not shoot as well as tonight, but I don't think we are going to be a terrible shooting team either.
LeDee was on fire from the charity stripe!!!
One for each freshman in double figures tonight!!! WHAT???
I think our freshman class was severely underrated...WOW. Washington is fearless...that man can shoot! Ledee with 5 blocks and 16 points? I thought he was supposed to be a raw project?? Muhammad is a fierce defender.
Good things coming for this team.
We might have just made them extinct!!!
Not only did they fill up the stat sheet....they filled up the Bingo Board!!!
3 Freshman account for 48 points. Lots of good things and a few things to clean up...GREAT GAME BUCKS! BINGO!
Here is Bingo....Help me out with squares
I love the way the Basketbucks faced adversity in this game and how they have the "Us against the World" mentality. That will pay off.
I do want to see them overcome adversity more in the coming weeks before I really start to get excited.
Either way, proud of the Buckeyes tonight!
Shooting 14% for a half could also be attributed to the defense that OSU played on them. Give OSU some credit for their defense.
I was seriously impressed by both Muhammad and Washington tonight. Their fearlessness and competitiveness will be contagious and big time for OSU this year!
I don't think it was out of necessity...Young, Andre and Jallow played well at the forward and when we went small, Cincy had to follow cause our guards went off.
Bad officiating and a rough first half and yet we still pulled it out.
Let's clean up the turnovers and fouls.
love the energy and effort, that will pay off!!!