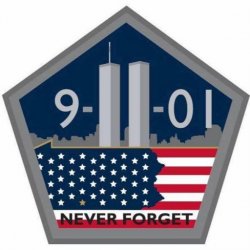 IronPastor
---
Baton Rouge, LA (via Kettering, Ohio)
MEMBER SINCE January 05, 2015
Born and raised a Buckeye, bleed scarlet and gray. Former College football player, high school football coach and current full time pastor. Love God, love my family and Love my Buckeyes!!!
Favorites
SPORTS MOMENT: The Entire 2014 Season was amazing, but watching The Ohio State University beat Alabama in the Sugar Bowl and then Oregon for the National Championship live and in person was something I will never forget!
COLLEGE FOOTBALL PLAYER: AJ Hawk was awesome, but Braxton Miller is not too shabby either.
COLLEGE BASKETBALL PLAYER: Aaron Craft or Scoonie Penn/Michael Redd for people who remember.
NFL TEAM: Cincinnati Bengals
NBA TEAM: Cleveland Cavaliers
MLB TEAM: Cincinnati Reds
SOCCER TEAM: TEAM USA!!!
Recent Activity
Pretty solid...not a country fan, but this is pretty cool and a good word!
So you and Thad are close, huh? What else can you tell us about the secrets of the program?
I don't know who downvoted you, but this was funny...and very true
I like it a lot! Diebler has an eye for talent before it develops. I trust him! Welcome home Bowen!
HAHAHAHA. You are so funny
Or was that 1-31-0? Dangit, I cannot figure this out
Hoping the season happens, this looks like a fun Non-Con schedule.
I think KJ will be a very consistent producer in the NFL. He is so consistent, which is important for an NFL receiver and he is sneaky quick.
Me either Colin...me either! I trust Holtmann and understand that attrition is part of the game now. I think we will be okay.
I think both Key and Brown are much better than their recruiting ranking. I think the only thing Key has over Brown is that there are so many in front of Brown for PT than Key. I think Brown will be a really good player in the long run.
As others have said, this is what we needed, a backup PG who can provide depth but isn't going to be relied upon to do too much.
i think he is going to be better than expected and will be a welcome experienced leader.
I would love to see us get Kier for this year and then Sotos could sit a year
I would like this one a lot!
I would be okay with this too because it allows Sotos to sit if he wants even if he is available for the waiver as Walker and Washington would be primary guards and then Gage would be a good extra guard to game manage or even be another off guard to shoot with walker running point.
Welcome to the Family! Go Bucks!
You win the internet today!!!
Good post. I think it is harder to "lock down" the state because OSU doesn't have the corner of the market in Bball as they do in FB. FB is a NC contender year after year in FB. Its not the same for Bball. Also, with only 13 scholarships it makes the recruiting game a little more difficult. I think Holtmann runs a tighter ship as far as discipline goes, which also can have an effect on recruiting.
As for the fanbase, I think there are a lot more "casual fans" of Bball which means unless OSU is having a run like they did in Dec, many don't pay attention or attend games. With high tier schools like Duke, UK, UNC, etc. Their games are sold out no matter whether students are on campus or not. We cannot even sell out games with students on campus (Partially due to the terrible environment of the Schott), so that is a detriment.
I think the other fact is that MM makes things interesting, in the last 15 years, 9 different teams have won the NC, and 19 different teams have appeared in the NC game. Only 5 teams have won multiple NC in the last 15 years (UNC, Duke, Nova, Florida, and UConn). Compare that to FB, 8 teams have won NC games (Alabama dominating) and 13 teams have made NC appearances (4 have more than 2 appearances OSU, LSU, Bama and Clemson). This to me is the difference in FB and Bball recruiting and OSU's place in it.
I think the real issue is the easy access to transfer. Prior to a few years ago, transferring was not something that was easy and therefore people stuck it out through programs. Now that the portal is open, I expect to see this happening often. I also like how Holtmann is going after sit transfers because it gives them a year to learn the program.
I am not willing to freak out just yet.
His Assist to Turnover ratio was actually pretty solid the year Sestina was there, better than anyone on our team last year, so hopefully he can pick it up with some better teammates.
It will be good to have a veteran player on the bench this year and to lead the offense next year especially with a freshman coming in. I think Sotos will be a benefit to the roster!
I wonder if Holtmann might make a run at Wertz or Burton if he thinks Sotos might be able to get a waiver or if NCAA makes the rule changes that are potentially expected. The only thing that I think hurts is that he is a sit one play one guy, unlike Sueing, Walker, etc. in the past who have been sit one play 2.
I was thinking Wertz was the guy we would land, but Sotos seems like a solid get and I trust that Holtmann knows what he needs for the program. Go Bucks
I just hope we have college sports next year. If so, I cannot wait until November, not having a tourney this year left me wanting..