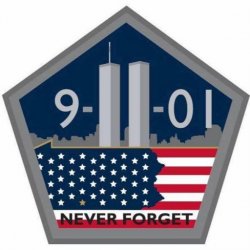 IronPastor
---
Baton Rouge, LA (via Kettering, Ohio)
Member since 05 January 2015 | Blog
Born and raised a Buckeye, bleed scarlet and gray. Former College football player, high school football coach and current full time pastor. Love God, love my family and Love my Buckeyes!!!
Favorites
SPORTS MOMENT: The Entire 2014 Season was amazing, but watching The Ohio State University beat Alabama in the Sugar Bowl and then Oregon for the National Championship live and in person was something I will never forget!
COLLEGE FOOTBALL PLAYER: AJ Hawk was awesome, but Braxton Miller is not too shabby either.
COLLEGE BASKETBALL PLAYER: Aaron Craft or Scoonie Penn/Michael Redd for people who remember.
NFL TEAM: Cincinnati Bengals
NBA TEAM: Cleveland Cavaliers
MLB TEAM: Cincinnati Reds
SOCCER TEAM: TEAM USA!!!
Recent Activity
WOOOOOOOOOW!!!! This has gone on long enough....and it's not over yet.
Thanks for the coverage....looking forward to how the Basketbucks do against real competition instead of intersquad. Hopefully we show well and continue to get better....Winter is coming!!
That is a very mature way to answer that question...glad he is one of our leaders on the team
Getting pretty excited about BBall season...
Welcome to the party Debbie Downer...why don't you just write both of them on twitter and tell them they are hot garbage and to go elsewhere...
People on here are excited because a team that pretty much everyone but a select few thought would be terrible last year out performed expectations and allowed us to draw in a pretty decent class this year, and now we have commits from 2 top 30 which hasn't happened since 2014 when DRuss and KBD were Top 30 players...and both of them turned out okay.
Holtmann is breathing life back into a program that had less people attending games than hockey or wrestling...so how about we stop raining on the sunshine parade and celebrate a good start to the 2019 class which I am sure Holtmann is not finished with yet...
Thanks for allowing me to have a Monday rant...that was fun!
This is a huge class...I would love to see us snag either EJ Liddell or Trayce Jackson-Davis or in the perfect world both...that would be the second best class in the last 20 years for us only behind the Oden, Conley, Cook, Hunter and Lighty class.
Either way, these two are both huge gets and I am sure Holtmann & Co are not done yet.
I am excited for Holtmann and his recruiting ability. Something tells me we are not done with this class...
Thad still has the best class we have ever had with the Oden Class...but this one could be up there.
Keep going...Go Bucks
Matta could recruit with the best of them until he couldn't travel as much because of his health.
I tried to find the link to an interview about the hiring process...Holtmann was Smith's first choice but Holtmann wanted more time. So Smith, who promised a short coaching search had to look to McDermott, but heard from Holtmanns crew that they were considering and wanted to meet. The rest is history. So he was technically first, then not, then back and now is our coach and still better than Archie or McDermott.
This is massive for the Buckeyes and sets up the 2019 team for a possible final four or NC run ..exciting times in the 614.
Let's pull in EJ Liddell and Trayce Jackson-Davis as well!
HUGE BOOOOOOOOOOOOOMMMM!!!!
2 Top 30 commits...yeah man!!
Lets Go Bucks...is it November yet?
Excited to see both Young and Jallow in their sophomore seasons with the Buckeyes. Both will be needed as contributors for the Bucks to have a good year. I think both have the talent to be major assets, but just need to gain the confidence and go out and execute.
Let's Go Bucks!
I may just be a T-Wolves fan this year...who knows?? Way to get er done KBD
Way better in HS vs Way better when leaving college remains to be seen...
I would rather someone who could grow into a better player, which I feel Ahrens could be rather than someone who was really good but never really breached the ceiling...Kam was a WAYYYYYY better shooter than Ahrens coming into college....doesn't necessarily mean Ahrens can't be better than both after a couple years.
I am excited for Buckeye Basketball...
I think Kaleb, CJ, Woods and Lu are your for sure Top 4, interchangeable depending on what lineup and who we play...
Jallow, Ledee, Young and Washington are the next 4 in that order. I think Young and Ledee will play the back up minutes behind Kaleb or if we go small. The only reason I have Washington over Andre is because Washington is more of a scoring threat than Andre and we will need to put points up this year.
Andre, Potter and Ahrens will need to play significant roles as well both defensively and in the points column for us to be successful this year. Potter needs to get stronger on the defensive side and be more consistent in his shot choice. Ahrens has the potential to be a dark horse if he can get his feet under him quickly to be a spark off the bench much like Kam was his sophomore year.
It will take the entire team playing well together to make a deep run this year, but if Holtmann proved anything last year, he showed he can get the most out of his players (Dakich is a perfect example), get the team to bond and play together and exceed expectations...
While I agree that Lu will probably not give 20ppg for the season, I think a lot of people underrate his scoring ability. I think his defense will open doors for him to score on fast breaks, and he can both shoot of the catch and create off the dribble. I think he has a legitimate chance to lead the team in scoring this year and could be as good as DRuss when the season is done.
All of this is speculation until the first tip in November though.
Going to need an improved year for Andre if we are going to make a deep run in the tournament.
I take everything this early in the year with a grain of salt....Young and Musa were pretty impressive early in the summer last year and we know that they were very inconsistent during the season. However, I do think the majority of this class was severely underrated.
I think with Woods being another guy who can take the pressure off and create outside opens up Ahrens, Musa, A. Wesson (if he gets hot) from deep and surely Kaleb underneath. I think Lu will see the floor early and often just based on his ability to create and his defense. I specifically remember another freshman who came in with a crazy defensive mentality and left as one of the most beloved Buckeyes of all time.
Ahrens and Washington will be needed as shooters and both of them are capable...I think Ahrens actually might be more consistent than Kam was which would be a plus.
I think Ledee will see the floor solely based on his size and athletic ability to play defense against multiple positions. I think this year will be fun...and if the guys keep working and gelling as a team, we could really surprise some people...Year 2 looks good so far!
I want a PG(Carton, Sturdivant, etc.), Jackson-Davis and another to compliment Gaffney in this class.
Who knows what will happen, but I am excited. Oh and Millers block was awesome!
I love that Holtmann is getting the guys that he wants...this will pay off in the future.
Let's Go Bucks...keep up the momentum.
I think this year will look different from other years, but I think it will still look similar. I think Meyer all along wanted JT to throw more, but there was never a real option there. I think we will see a more balanced attack and Haskins will spread it around.
I am excited for this year and think we really have a chance to be great on offense. Two of the best running backs in the conference, if not the country. 6 returning starters at receiver, plus a couple really good ones coming in. Should be a fun year!
I think Gaffney, Jackson-Davis and a guard would be AWESOME!!! I think Sturdivant would be a good get as well and agree he is trending up. I think Harlond Beverly is a possibility as well if we don't get Carton. Who knows, I am just thankful we are in the mix for players like this again..big ups to Holt & Co.
Looking like he is leaning scUM....hopefully Gaffney and Holtmann can pull him into Buckeye Nation as Armaan Franklin looks to be leaning toward Xavier...we need a good PG in the class.
This is great news...he will be a huge scorer for us, whether in the starting lineup or off the bench!
Both Lu and Wiz played well....at one point, Lu hit a sick crossover step back 3, then hit another 3 that Wiz assisted on....I was very impressed with both of their games.