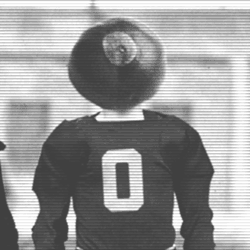 Ironballs
---
MEMBER SINCE December 06, 2017
Recent Activity
I would bet there is also a gap between our second string and their first string.....
The over/under for how many times ttun fans blame cheating or the refs for each loss is set at 734
Alabama and Clemson are not a level above us. I still think we were the best team in the country this year. The Clemson game just proved the "any given Saturday" saying. Clemson knows we were the better team. Dabo knows we were the better team. LSU knows we were the better team. There are probably 3 or 4 Big Ten teams that would have Clemsons record with their schedule. If Clemson or Alabama played our schedule they would miss the playoffs more often than not.
I am so proud of all the players that could have sit out and wait for the draft, but instead played with their brothers one last time. We know who the better team on that field was. EVERYONE knows (except a few delusional Clemson fans) Swinney knows it too.
I am almost giddy waiting for this game....but I am supremely confident we will win this game by a bigger margin than what people think. By the time Clemsons guys adjust to the huge upgrade in competition than what they have seen all year, it will be tooooo late!
This is the best Buckeye team I can recall. There is no way ANY team can beat the best Buckeye team of all times. NO. WAY.
I almost feel sorry for the butt whoopin' Clemson is about to receive. Almost.
I love their over confident cockiness. Makes the win that much sweeter!
JK allllll day!!
My super secret analytics formula has Buckeyes winning 32-0
Buckeyes 32 Clemson 0
According to the weasels on MGO, OSU is only better because: A. We cheat B. We pay players C. The NCAA wants OSU to win
It would be hilarious if Clemson loses their CCG!
Hotels downtown are probably non existant. We reserved ours last year for this year. Good seats pretty much anywhere in the stadium and the game is the icing on the cake because its an awesome experience in Indy.
Their dynasty is over and so is Clemsons mini- dynasty. It is ALL Ohio State, baby!!
Lucas Oil is a pretty small venue. No bad seats really. Buy the tickets and enjoy the whole atmosphere. (Been there every year since 2013 except in 16....GREAT TIME!!)
xichigan stadium in nowhere near as loud as the Shoe. I also think the weather will not matter because we both have to deal with it. Our talent across the board is superior. Buckeyes 31 weasels 10
Minnesota. A new ass to kick.
The ttun game has become our "warm up" game before the championship drive. You know, kinda like how Alabama schedules a div. 2 cupcake before Auburn every year. xichigan is our cupcake!
I know it gets said a lot on here, but I have a very reliable source that says Ann Arbor really IS a whore......
Already have my tickets coming. I LOVE going to the B1G in Indy!!
Harbaugh will be shaking in his khaki panties when he watches film of the pedo State game. It was NOT as close as the score would indicate!
OSU - A lot PSU- A little
Even if all that happens....we cover the spread!
Ryan also picked Maryland to "easily cover the spread and maybe outright beat the Buckeyes"