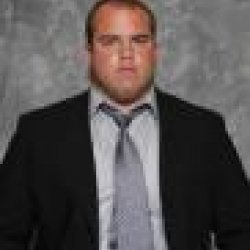 The Iron Colonel
---
Member since 30 August 2010 | Blog
Recent Activity
Balls. I thought it was the nooner. I guess I'll just have to watch UGA-SCAR instead.
There are going to be TVs at the tailgate, right? I would be disappointed if I didn't get to watch the ND-UM slapfight.
I have to say, I'm not a fan of the piping. Other than that, they look pretty solid. The 1942 uni's were sharp, and I'm glad that they didn't mess with that look too much.
Good for Kirk. I'm actually in the Master's of Ed program now, and I have nothing but good things to say about it. OSU's EHE department is a really great place to get an education and prepare for a career.
I don't know his stats, but frankly I would expect that they're not very good. His OL was just getting him killed every time he dropped back to pass. Suffice it to say that he's an athletic QB, not an athlete who plays QB. He needs work, but he's going to be fantastic.