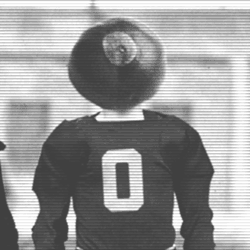 irishfury
---
Member since 22 June 2013 | Blog
Favorites
SPORTS MOMENT: Detroit Pistons Championship, OSU 2002 National Champion Ship, Detroit Lions first win after going 0-16, (Big Ten Championship, Beating Bama, Beating The Ducks, Winning The First Ever National Champions Ship)
COLLEGE FOOTBALL PLAYER: Braxton Miller, Eze Elliot
COLLEGE BASKETBALL PLAYER: To Be Decided
NFL TEAM: Detroit Lions
NBA TEAM: Pistons
MLB TEAM: Reds
Recent Activity
Be honest I thought it was a miracle he got picked at all.
I believe he used the lowest ranking for some. I remember Jordan Fuller being almost a 5 star but rivals has him three same with Hubbard or maybe he used rivals for this list.
https://n.rivals.com/content/prospects/2016/jordan-fuller-265
https://n.rivals.com/content/prospects/2014/sam-hubbard-9715
https://s3media.247sports.com/Uploads/Assets/464/362/26_4362464.jpg This was Trevor Grimes arms before Mickey. Jeez
From the report Zeke was there just vibing chilliing to the music. God forbid he do that!!!!!!!
BOOMMMM!!!!
https://twitter.com/m2jallow/status/883484131287597056
Yeah he seems to be trending our way I thought espeicially hanging out with a lot of OSU recruites.
Things our never for ever. I had these same issues 15 years ago. Prozac helped me. I am off meds now days. Nothing is forever even if it seems like it is. I've been homeless and I've run my own business now making 20-30,000 a month in my pocket. Take your medicine and make sure you communicate with your doctor cause sometimes it takes time to find one that works. Also medicine with therapy much better chance of getting better with both. Life not easy just have to put yourself in a better place for success and nothing is forever. Life has changes so much as it goes on trust me on that there might be a lotto win or a beautiful relationship right around the corner where in a year from now you will remember this trying time and use it to keep you grounded.
I love it. Love that the fued has already began.
Natl Comp 145 Pos ILB 6St VA4
Its amazing when your class is so good you slow play this
You and the whole 11 warriors team is awesome. I've been in marketing/tech since 1998 and this site is the best sport site and the quality of content bar none is the best.
He does youtube videos with his grandma. I love it as you can see how close and how much fun they have toghether.
Finally Weber ran 1000 yards as freshman only 3 other OSU RB did that. I think Weber gets a bad rap cause he isn't Eze but Eze wasn't Eze untill his 2-3 year.
And he keeps putting players in the 1st round of the nfl draft doesn't hurt
Yeah but this class is special. Nike Sparq was littered with our players at the top. Dobbins was number 1 I believe with 146 and Okun was 2. Dobbins rushed for 250 yards a game and 3 TD a game as a junior average 12 yards per carry as a soph and 9.5 as a junior.
Just look at this list.
http://www.hookem.com/2016/04/15/the-austin-american-statesmans-2017-fab-55-nos-10-1/
I would love love this guy. Be my fav recruit since Zeke. I loved Zeke when we got him.
lol Alabama going to finish with a top class as usual.
Urban did something even better. He trusted the coaches he hired and even if he didn't see it he trusted the team he hired.
I was raised in Fairfield/Greenhills. My grandmother was a huge OSU fan. She taught some of the players. Almost everyone I knew growing up was an OSU fan. Always seemed odd that people say Cincy doesn't love OSU. I played soccer for winton woods before moving.
Can we field a team lol jeez
I really wanted him on the Lions
Not only does the false accusation hurt the victim but it hurts other real victims of actual rape.
This is just silly. When I was 18-19 years old I was at a party where a woman was trying to unzip guys pants at a party. I was there with my own gf btw. She was asked to leave as she was making a scene and it was unwanted. She proceed to try to say she was raped. Even though it was dropped because of witness other females. It was not fun for the 8 guys who all got questioned and treated like criminals.
https://www.costco.com/HP-ENVY-17t-Laptop---Intel-Core-i7---4GB-Graphics---1080p.product.100335047.html
This one goes on sale a lot I got it for $750 with 4 year warranty. The current deal isn't bad but I got mine for cheaper and I love the 4 year warranty.