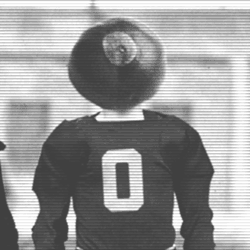 irishfury
---
Member since 22 June 2013 | Blog
Favorites
SPORTS MOMENT: Detroit Pistons Championship, OSU 2002 National Champion Ship, Detroit Lions first win after going 0-16, (Big Ten Championship, Beating Bama, Beating The Ducks, Winning The First Ever National Champions Ship)
COLLEGE FOOTBALL PLAYER: Braxton Miller, Eze Elliot
COLLEGE BASKETBALL PLAYER: To Be Decided
NFL TEAM: Detroit Lions
NBA TEAM: Pistons
MLB TEAM: Reds
Recent Activity
JUSTIN SHORTER will be a beast.
Well its one thing to offer young. But from all reports he was the best qb there. That really says something for a guy who hasn't played a down of HS lol.
https://www.youtube.com/watch?v=mIpfZNyzF7o
how anyone could watch his HS tape and question his throwing. I feel like anyone taking the spring game so serous. Just wierd also like people didn't watch there where 3 passes flat our dropped thrown by Tate.
Ehh I feel anyone who watched the Spring game Martel had a few drops from WR they make those his stat line is fine. If you go through and watch his Highschool tape you can see how good of a passer is. Feel like people just looked at his stat line.
Cantgaurdmike was also one of the best route runners I've ever seen.
Ill never forget the Jk Dobbins Indiana game and he did to jump cuts same play and went about 20 yards across the field in seconds I knew we had a star.
This. Many places I've visited over the years that fought the community. The community leaves to the next site and the old site is a shell of its former self. Seen it happen to many times.
First goodluck Joe B. Second all the fake fans who root for 1 player instead of the program get off the board and go jump on another bandwagon and third the people saying LSU will beat us now lol always funny to me when a fat arm chair qb thinks he knows more then 3 time world champ proving he is the best at his job making 7 million a year from his job. Probably don't even win your 70 dollar fantasy football league. What knuckleheads.
Yup or you swap out Oklahoma with Alabama State and we're in. See how easy that is.
No matter what anyone says I would have an issue if I found out any player that transfered that was holding up his end of the bargain, going to school and giving 100% on the field didn't want to transfer to see playing time at another school and wanted to stay at OSU like Burrell I will have a problem with it. But until I hear a player say they where pushed out or given a fake medical hardship I'll just assume attrition. The only one that ever seemed odd to me was J.Dean at Auburn.
The coach seem really happy about Hubbard.
I think Burrell article was insightful. It just shows how hard it is to play at a place like this. How he would be good for a month and have 1 bad day and OSU has enough talent where you have to grind like that. I also remeber this class always felt a little more of a ME ME class in the media.
I've seen a few mock drafts that have him going in the first round. Crazy having the talent at RB that we do.
This might be the silliest thing I've read on this forum. Carman loved to be in the spot lite. Openly went at it with OSU alumni on social media. Attack JT. Openly admit Clemson was his favorite. And Loved attention. He was not a private person. Who talked about family being most important. I honestly didn't want Carman and was happy he pick Clemson because of his attitude. The only way there the same is being a top rated player in Ohio. I also feel this guy is a can't miss prospect.
Feel like something happened with Gunnell for all the new qb chatter recently.
Born and raised in cincy till I moved at 15 out. OSU fan on the West coast and no idea that Cincy was looked at this way untill I read the forums. As my whole family and family friends where all OSU fans growing up.
Fast passes at Disney rock. Whats crazy is so many people don't use them. I got on about 15 rides timing fast passes for the long line rides and going on a few regular smaller lines. Also they where fixing Space Mountain and when I went to see if it was back up I was second in line and got on twice before the line went from 10 seconds to 45 minutes. Make sure you fast pass stuff like Buzz Lightyear, Starwars, Gaurdians of Galaxy and Cars.
I remember when Lattimore and he committed. Alot of people where more excited about Smith potential. I remember watching highlights of Smith laying the wood at Glenville. Just goes to show how funky careers can be. I think Lattimore always saw himself as a pro and even with injury just wouldn't be stopped and Smith didn't take it as serous. Crazy.
We swap JT with Lamarcus Jackson and we beat everyone see how much fun this is.
I don't think people do. I hate people who our utmost movie critics. I just just don't know how someone couldn't like this movie if you've been going to see these movies for the last decade. Was a great movie and a dream to have every char I grew up as a kid watching. Also when I was at the movies everyone was clapping at scene and cheering that never happens here either.
Wow I just watch his highlight tape. I havn't seen tape like that at WR since Kristian Kirk. This guy reminds me a of a faster Golden Tate. Wow.
No stuff like that should exist for ever on your servers
Im a die hard Lions fan but Bengals our my 2nd team. Great pick.
Ehhh I think he is at worst a sure fire solid starter. At best he up there with Marshon Lattimore. There is alot of teams that would take Marshon at 4. Plus its about time the Browns take a OSU player.