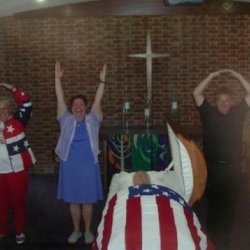 iowabuckeyes
---
Iowa (via Cincinnati, Ohio)
Member since 15 June 2013 | Blog
BA from Ohio State. MA from Alabama. 100% Buckeye.
Recent Activity
Except maybe Saban wannabe Tom Herman.
That's why he didn't blink when he pulled Hurts for Tagovailoa in the second half of the national championship game. There may not be another college coach alive who would've done that.
I didn't even have to read the Reds article to know it's true. Cincinnati deserves better than the sh*tshow the Reds are these days.
Part of the reason I have always liked Nebraska is because it's in a low population state with hardly any instate recruiting to speak of and yet it won by recruiting nationally and often with walk-ons because it had CFB's best S&C program. It competed for national titles despite being located in a state where it shouldn't have.
Also, Nebraska changed more than the HC. That's like saying Ohio State's "only" change between 2011 and 2012 was hiring Urban Meyer and we all know that while that was the start, it took a lot more than that. We had basically the same roster (including a dynamic quarterback, which isn't a perk Frost inherited) but a different staff that brought in a whole new mindset.
Maybe hustle's the reason Cooper's been on the field for the opening snap three games in a row.
Nebraska is 0-2 by a total of 10 points, five points in each game, to two teams that are 5-1 combined. Nebraska is just Troy's latest victim.
On offense, the Huskers aren't too bad--464.5 ypg--but they're having a hard time getting into the end zone--only five offensive touchdowns. And turnovers have killed them--three in each game, -4 for the season so far. On defense, the Blackshirts of old need to rise up.
Sometimes, it's good to get away from the comforts of home and go on the road, where you expect a hostile crowd, where you expect to be booed, where you come in with your back against the wall, where you're the underdog. It's less confusing for the players under those kind of conditions.
Time for Scott Frost to earn his pay.
Yeah, I know all that. I'm just trying to find a creative way to get Marcus Freeman and Bill Davis back to coaching at their alma maters while getting rid of the Zach Smith stain, too.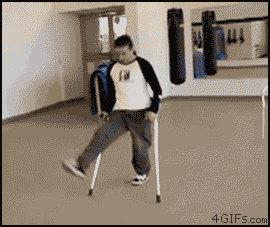 Who said Cincinnati isn't a Buckeye town?
It could be worse: Try finding a station that carries Buckeye games in Iowa.
Davis is a UC grad. We could offer him and a coach to be named later for Freeman, then ship Zach Smith's ass to Cincinnati. Fickell probably has a couch he can sleep on.
Welp, I knocked Zach Smith's and Bill Sheridan's hirings from the moment they were announced so excuse me if I'm going to trust my own judgment. BTW, that's Bill Sheridan who, if everyone remembers, was Urban's first cornerbacks coach for not even a month before he bolted to be Tampa Bay's DC where he lasted two years before he was let go, then landed with the Lions as their LB coach for three years, and is now in his first season as DL coach for Boston College. That's three jobs in six years and each subsequent positon likely included a deduction in salary. Since 2001, he's had nine jobs...Davis's resume matches up pretty well to Sheridan's. Imagine where Sheridan might be if he'd stuck with Ohio State. Instead, the guy who "replaced" him in Columbus is now coaching for the Titans.
As it relates to Davis's hiring, it clearly belongs under the heading of "who you know" and not "what you know."
I agree. It's nice to mix it up by playing teams that we aren't that familiar with.
From Ohio's own Pure Prairie League, I once again bring you:
Little known fact: Vince Gill was once PPL's front man.
Yeah, probably from realizing too late that she married a douchebag.
I drink beer almost exclusively so your fancy schmancy technical terms for otherwise ordinary drinking vessels is all Greek to me.
But that looks like a plastic rock glass on the floor, beneath her right arm.
Not sure if you're serious and guessing or I'm missing a joke but based on the angle, it looks like some kind of plastic cup to me, with printed something on the bottom. In the second picture, it looks like there's two of them.
Staff: Can we just let this story go?
K.J. Hill, Jr. balled out, no doubt.
I'm not making excuses and don't need to since we won but TCU didn't have the added distraction of a scandal like Ohio State did. Would they have played as well without Patterson? We'll never know but when your coach is a national headline for over a month, it can be confusing and distracting. We also had the added pressure of not turning September 25, 2018 into the worst day in Big 10 history, not that we haven't been pulling the conference's ass out of the fire for this millennium.
Day also took his foot off the gas in the last two minutes. No reason to think we couldn't have scored.
Any time a less talented team plays well, the pundits will almost always say they were better coached. In the end, it's about making adjustments and our coaches did that better than theirs—27-7 to close out the game.
They're possibly the latest reincarnation of the 2015 Buckeyes, all the way down to having their own QB controversy. Hopefully, there's an MSU lying in wait on their schedule. Unfortunately, the best options are NC State, which almost always falls flat on its face in big games, on October 20, or @BC on November 10.
Assuming Alabama, Clemson, and Georgia run the tables as expected and finish 12-0, the playoffs will come down to the B1G, PAC-12, and Big XII competing for one spot again. That means I will be cheering for OSU and whoever's playing a contender from those other conferences (especially against Penn State, Oklahoma, Stanford, and Oregon).
They were crowned national champs after beating 6-6 Michigan, 24-17, in the 1984 Holiday Bowl.
You need to check his resume. From 1999-2016, he had eight jobs in the NFL, several for only one season. And most of those teams sucked. It's an profession where guys job hop a lot and many prefer to rent instead of own but by the time you're 40, you should be sticking and settling in somewhere, not taking a new job every year or two.
Zach Smith and Bill Davis are good examples of why you don't hire friends because it makes what should be a professional relationship personal. It takes the objectivity away. Davis was Urban's best man and Zach Smith was Urban's mentor's grandson. Facing hard facts and firing them becomes that much more difficult.
Personally, I think Werner's played pretty well. He's listed at 6-3/236 so he's got good size. He made the hit on the blitz against Oregon State that resulted in Bosa's TD fumble recovery. He seems to have a nose for the football. Harrison has also played pretty well. It's Borland and Browning in the middle that I think is the issue. TCU completed a lot of passes over the middle.
September 15, 2018 was everything November 4, 2017 was not. Iowa punched us in the mouth and had us reeling but things seemed to really fall apart when Bosa was ejected for targeting. It's as if the defense lost its heart and soul. That didn't happen last night when he went out. These guys have grown some in the last year.