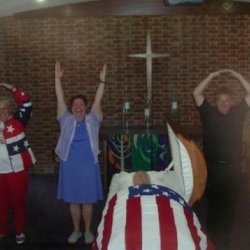 iowabuckeyes
---
Iowa (via Cincinnati, Ohio)
MEMBER SINCE June 15, 2013
BA from Ohio State. MA from Alabama. 100% Buckeye.
Recent Activity
Why are you shouting? We heard you!
Personally, I'd sell. They are 6-0 but that's a false metric because their SOS is so weak--their opponents are 17-12 combined (not counting their losses to Minnesota) but five of those wins are from 5-1 FCS South Dakota State; otherwise, only 4-3 Nebraska has a winning record among their other five opponents. Still, unless they somehow manage to stumble @Rutgers or at home against Maryland, they should host PSU at 8-0. Assuming they lose that game, if they can beat Iowa and Northwestern before losing to Wisconsin, that's 10-2, which would exceed everyone's expectations but them they'll get buzz-sawed in their bowl game when they play a legitimate 10-2/9-3 P5 team.
But I saw IAAF or some such acronym isn't going to recognize it because he had something like 36 rabbits to pace him like it was a massive relay race where he was basically a human baton.
Not to mention it looks like a ton of fun. Human bumper cars.
Hafley said it is challenging to go up against Justin Fields in practice because of how well he both throws and runs the ball. "That's hard to defend."
I just hope he's wearing multiple flak jackets underneath his bubble-wrapped black jersey. All those layers and extra weight will make him feel like he can fly on game day.
Nothing attracts downvotes than bitching about downvotes; otherwise, if you're going to venture into the octagon, you'd better be prepared to take some shots.
I feel Leach would be too snarky and dismissive, basically go into pulpit pontification mode. Coach O would be a blast but hopefully he wouldn't talk with his mouth full of food because I can barely understand him as it is.
If I got it right 50% of the time, people would call be a genius.
My wife thinks I should want Michigan to beat PSU. Married 27 years and sometimes she still doesn't get it.
Pagac was a first-year GA Cousineau's last year, which is why I left him off the list.
Honestly, that's not far Flecked fetched. The Gophs are 6-0 and on the fast track to 8-0 with @Rutgers and Maryland next, then host Penn State before finishing with @Iowa, @Northwestern and Wisconsin. Virtually every preseason power ranking had them in the bottom half of the B1G West. If Minnesota goes 9-3 or better, which means winning half their remaining games, the COY award is in the bag. Ryan Day could go 12-0 in his first year and people will shrug and say "it's Ohio State...a monkey could go undefeated with that roster."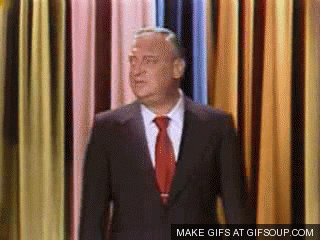 My brother in law taught my nieces to drive manual knowing their friends wouldn't know how and wouldn't be able to borrow their cars.
The first thing I think of when I hear Fred Pagac's name is outstanding linebacker play—Marcus Marek, Pepper Johnson, Chris Spielman, Steve Tovar, Derek Isaman, Greg Bellisari, Jerry Rudzinski, Lorenzo Styles, Andy Katzenmoyer, Na'il Diggs, they all played for Pagac. Hard-nosed tackling was their trademark and Pick 6's when we had opponents backed up into their own end zone seemed a regular occurrence. The DL would force a bad throw and the LBs were always in the right place at the right time to grab it and run it in.
He's a generational talent [...] Ohio State's had seven cornerbacks drafted in the past six years with five of them going in the first round and two in the top 10 and we're out here talking about Okudah as decidedly the most talented of the bunch.
Sounds to me like we're pretty much starting a new generation every year.
Agreed. Like it or not, the transfer portal is part of the landscape and it looks like it's here to stay. I don't mind talking about it, I just hate it when people start speculating by name who will transfer or even worse, who should transfer. As fans, I think it's disrespectful to suggest someone should transfer. Sure, there are going to be players I think could or even should transfer for their own good (or maybe more selfishly for the team's good to open up a scholarship) but I think it's more important to keep those thoughts to myself. We know players and their families visit these kinds of sites and I wouldn't want a guy to think he's not appreciated even if he's not playing. They're Buckeyes until they're not but deciding that a guy is no longer worthy is neither our place or call.
I think the whole tall grass angle is a psychological ploy, basically a mind game. It's still a level playing field—even if it's real, it'll slow them down as much as it slows us down.
Wisconsin may have just been flat against Northwestern following its emotional and decisive victory over Michigan. It happens sometimes; almost every top team has a game in which it seemingly inexplicably struggles. Clemson last year edged unranked TAMU by two and unranked Syracuse by four, then went on to destroy Notre Dame and Alabama by a combined 74-19 to win the national championship
Possibly but if they are, likely as distant cousins. Neal Colzie was born in Georgia in 1953 but went to high school in Florida and retired in Miami after his NFL career. He passed away in 2001, which was a year or two before Deion Colzie was born.
So a quick google search appears to confirm the rumor of Bellamy's passing due to a car accident although apparently all the details have not yet been made public. He played in all 13 games as a sophomore in 2011, and came out of 2012 spring practice as a projected starter, then took what Mike Vrabel seemed to position as a sabbatical during 2012 fall camp. A few weeks later, Urban announced he'd left the team for good.
"It was personal. Nothing with Ohio State, nothing with football, nothing with academics, he just lost his love of the game of football and didn't want to play anymore," said coach Urban Meyer said.

"A year ago he went through a very similar (situation). He's a great kid. I love his family, good people. We wish him well. Nothing happened, he just didn't want to play football anymore."
RIP, Adam.
Yes but with Ballard already on board, I don't see us taking five. Only room for three more, tops. And those are just the names at the top of the list.
Everyone thought Nebraska was the trap game. Or at least this season's first trap game. Fitzgerald will do everything he can to slow the game down. The best way to do that is keep the clock running and the best way to do that is to run the ball. Our DL and LBs will control the LOS, which will force Northwestern to throw, which will be like setting ravenous lions loose on Christians in the ancient colosseum. Chase Young & Company will feast on QBs Hunter Johnson and Aidan Smith: sacks, strip sacks, hurries and interceptions, at least one defensive touchdown. Ryan Day will have them ready. It's going to be a blood bath.
Right. We've lost a lot of Friday night games...
Game total of 49.5 with Buckeyes winning by 25.5 basically comes out to a 38-12 final, or barely better than we beat MSU. It will be worse than that; a lot worse than that. 52-6 Buckeyes.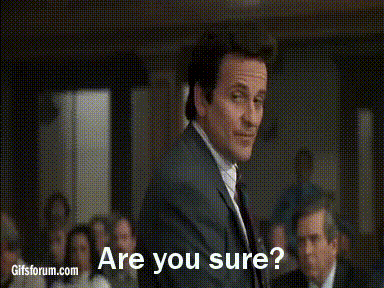 Game Day on one of the largest campuses in the country in a metro of 4 million people? That place may go nuts.