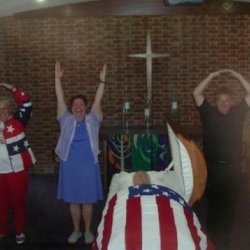 iowabuckeyes
---
Iowa (via Cincinnati, Ohio)
MEMBER SINCE June 15, 2013
BA from Ohio State. MA from Alabama. 100% Buckeye.
Recent Activity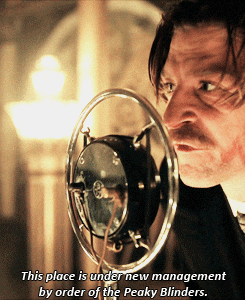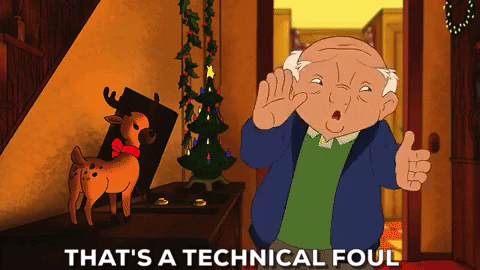 Come on. Obviously, the ceiling for any college graduate, whether s/he's a 7-footer or not, is not as a shoe salesman--I purposely used that to exaggerate the income gap. Pro athletes are a very rare breed, rarer than the 1% of the population who control 85% of the country's wealth, and most are first-generation millionaires, making the kind of money hundreds of millions of people can only dream about growing up but that a relative handful can say they achieved, even those outside of sports. Again, Oden had microscopic knee surgery before he played a single regular-season game for the Trailblazers and had he not gone hardship, there's a good chance he would've missed his sophomore year--which means Ohio State also wouldn't have benefited from him not going into the draft--and might never have played professionally at all. His rookie 2-year guaranteed contract was for $8.06 million--that averages out to $200,000 a year over 40 years--not many people make that kind of money over their lifetimes. Had he stuck around and not played his sophomore year or not been paid the money he was paid his first two years, he'd likely be just another of the hundred million college graduated, faceless office drones like most of us instead of a millionaire college student. That's the point of my cautionary tail that you apparently missed. And if he manages his money right, he can afford to be that rarest breed of all--a career college student. All things considered, when you prioritize what's important, which starts with being able to take care of your family, I seriously doubt Greg Oden sees himself as a bust.
Go easy, Brotha. SP and I, as fathers of 20-something's we couldn't be more proud of, have both been vocal and staunch defenders of your generation, which is why I asked if he was being facetious so that people wouldn't misconstrue his comment as serious.
And the irony that your generation's biggest critics are the same people who raised you, and who were themselves accused of being slackers, has never been lost on me. I will say, though, that if there's one knock against "your generation" that is proving itself to be true it's that "you" are overly sensitive to criticism and tend to interpret sarcasm as a personal offense, and that's ironically "our" fault, too, because first "we" coddled "you" and then "we" turned around and called "you" lazy and unmotivated. (I used "you" and "we" as generational labels, not individuals since I obviously don't know you personally).
I think the record Martell holds is most completions in a game without an incompletion.
So there is an * next to it. FWIW, Haskins has separate streaks of nine and eight straight completions against Rutgers and was 20/23 with five TDs before yielding to Tate early in the second half.
You're the poet who didn't know it.
His real name is Andraez. Greedy is a great nickname for a DB but you'd better live up to it.
Peyton Manning (42) is technically old enough to be Haskins' father. Times have changed. I remember how controversial it was when Shaq left LSU after his junior season. People felt he should've stayed but if he'd blown out a knee his senior year, he might been the world's tallest shoe salesman. You want a cautionary tale, look no further than Greg Oden—he had microscopic knee surgery before he played a single game in the NBA and missed his entire rookie year; had he stayed at OSU, he might be the world's tallest shoe salesman instead of a 30 year old college student with (presumably) millions in the bank.
If Dwayne Haskins was your son, what would you advise him to do? I know what I'd tell him if he was mine.
I'm imagining Tressel walking into a campus area bar on a pleasant fall afternoon and all the regulars simultaneously shouting, "Jim!"
"Can I pour you a beer?"
"A little early, isn't it?"
"For a beer?"
"No, for stupid questions."
Glad I asked and just didn't assume, which would've been a typically non-Millennial thing to do.
As I understand it, the hook Xichigan has with Harrison is the relationship he's built with LB coach Al Washington, who recruits Columbus, not Harbaugh, Don Brown, or DL coach Greg Mattison. If Brown leaves, it might not affect his decision as much as if Washington left.
That can't be correct. While Martell went 10/10 against Rutgers and then completed his first pass against Tulane before throwing an incompletion, his personal record is 11 straight but it's not a school record unless there's some kind of * next to it. J.T. Barrett completed 16 straight against Penn State in 2017.
Terrelle Pryor also completed 16 consecutive passes against Ohio U in 2010, which broke Jim Karasatos's 25-year-old record of 12 straight against Wisconsin back in 1985. Pryor's record is not listed in the archives so it's presumably been stricken along with the rest of the 2010 season.
Whoever the guy playing center will be...
Is that a tongue-in-cheek knock against Tate's height?
Because telling kids to clean their rooms is a strictly millennial thing that will ruin them? Or are you being facetious?
Les is not going to win at KU. While it's a marriage made in heaven in that KU is a graveyard job and Les was only going to be attractive to schools that fall under that heading, I see him being and doing about the same as Tommy Tuberville at UC. LSU had a bottomless pit of resources: a national brand, money, facilities, rabid fans, beautiful coeds, being the unquestioned boss school in a fertile recruiting state, even a great mascot; KU offers none of that. Les is about to find out what it feels like to go from the prince to the pauper.
1) Still not sold on Hubbard. I watched him play twice and wasn't impressed. Just don't see him being good enough. I hope I'm wrong.
2) Miller committed before Hubbard had an offer. I just don't see him decommitting because Hubbard's not in the class. Maybe for other reasons but not that one.
Correction: Craig Bohl was NDSU's head coach when Wentz, who grew up in Bismarck, was recruited.
He's kept it going, which is unfortunate for my Panthers.
And, ironically, he is a Panther.
If Ohio State is at all committed to going green, this is a valid excuse to plant a few more trees.
IWith a cap of 25 per class, you really can't bank them like you used to. Anything that's still free, I say give it to a deserving senior walkon. I'm also wondering if the staff has pulled back because there are fewer scholarships expected to be open. Some junior eligibles like Kendall Sheffield and Jordan Fuller that some people speculated before the season started might bolt to the NFL didn't have the kind of year that would firmly put their names on that list.
I think it's actually, "A gift? Sweet!"
Hey, it's the expansion era so can we please add Canada as the 51st state and stop pussy footing around?
Figures a guy with grand theft in his handle would use a car anecdote...