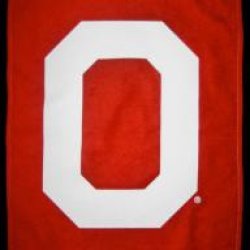 InvertMyVeer
---
Member since 17 November 2013 | Blog
Favorites
SPORTS MOMENT: 2002!
COLLEGE FOOTBALL PLAYER: Marcus Hall
COLLEGE BASKETBALL PLAYER: Evan Turner
NFL TEAM: DOLPHINS (loved Ace Ventura as a kid)
NHL TEAM: Meh
NBA TEAM: BULLS
MLB TEAM: REMEMBER THE EXPOS
SOCCER TEAM: The Big Green
Recent Activity
Your Seinfeld reference made me chuckle, had forgotten about that episode
Agreed. Tigers have a really good QB in Watson, if he can stay healthy they have the talent to make it there. We definitely have some unfinished business to attend to with them too.
I'm their fan? Come on man, I'm not the only Buckeye to feel this way - http://www.elevenwarriors.com/node/46082/results
For the Big Ten to stop being looked at as weak that team up north, Penn State and Nebraska all need to pull their weight (play like Ohio State plays). These three programs should be top 25 schools every year. That's what it will take. Michigan State, Wisconsin, Minnesota, Iowa pulling out good seasons doesn't cut it. Don't believe me? Just look at the national narrative on the Big Ten the last couple seasons.
Beat them, yes, always, but it doesn't do Ohio State any favors when they are a laughingstock. It hurts the rivalry, it hurts Ohio State's chances at making the postseason, it hurts the Big Ten in general. A good team up north is good for Ohio State, period. Get better, Blue.
But wait did you guys hear Gary Anderson left Wisconsin?
You never can fully tell from a distance, but it seems like he's really turned his life around. Hit rock bottom and got back up. I remember listening to him in a radio interview (this was well after the ESPN thing too) where the interviewer offered him a question about how much support was offered to him from Ohio State (basically a chance to trash the school for not being there for him) and he pretty much threw all the blame on himself and said that so many people at the University were trying to help him, but he wasn't trying to be helped (paraphrasing).
That is legitimately the most insane and delusional thing I've ever read in my entire life. Wow that guy needs help.
LOL and Ryan wins the internet for tonight
I always found the whole 'the' thing slightly annoying actually, I personally never use it.
Watch out, MMan is probably trying to make another account to argue with you about this
This doesn't look like two men agreeing over a bad call - http://espn.go.com/blog/bigten/post/_/id/107662/watch-hoke-mattison-quarrel-on-sideline
This typo drives me nuts for some reason. LOSE is what that team from Ann Arbor does when they play the Buckeyes, LOOSE is a good way to describe the women of Ann Arbor. LOSE THE LOOSE!
There was one time I saw an ad for tourism in a certain state to the north of us. I almost screenshotted it to make a post similar to this one. Right now I have AT&T Uverse ads which I am already paying for lol.
Deadspin caught the moment the Browns PR guy informed Johnny that cameras had caught him - http://deadspin.com/looks-like-johnny-manziel-just-found-out-everyone-saw-h-1623682195
I doubt Brax redshirts. If it is worst-case here and he is done for the season at least JT has gotten some quality time in with Brax being limited through the offseason.
Whoever is under center, we're still gonna beat the snot out of TTUN.
At least the site is back up. Not having 11w was like having salt poured over the gaping wound that report gave me.
I really wish I shared your optimism.
TTUN also has an amazing streak of September Heismans.