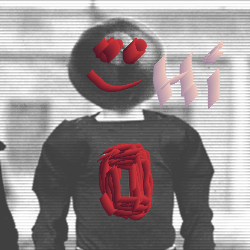 Independence Village 22
---
MEMBER SINCE September 07, 2018
Recent Activity
Looks like the kid who may be using tOSU for clout.
A stat like that could easily be because it was given to people who were in more dire health situations. If only the really sick were receiving this medication then it gets harder to nail down statistics that make sense.
Its sad that us Americans are being played like a fiddle. You can find articles are research both citing that the malaria drug works or will kill you. We are entering a rare time where technology, social media, and the great divide between We the people is distorting reality and creating several truths for any and everything. Those who "want" to believe that drug is a killer can surely find evidence and research to back their opinion. And those who want it to be a "miracle drug" can find the same.
Top 10 talent. Was a great gamble pick by the Browns. Kid could easily be one of the top 5 WR's production wise in his draft class.
Brian Kelly in the top 5 and Mullen in the top 10 is absolutely laughable and discredited the whole shabamm.
BEST DEFENSIVE LINE IN THE COUNTRY!
You have the right ideas already. Do it on perceptions on how Rose one of the greatest baseball players ever was banned for life for betting on baseball. Yet a team literally cheated itself to a title in a highly organized scheme and received nothing to a slap on the wrist. Media, perception, era.
Has to be Rivals you would think.
Stanford is one of the schools I hate recruiting against. Because if it was my own child and the options were tOSU or Stanford I'd probably tell him to go-ahead and go to California. Of course my kid wouldn't be a sure fire NFLer and possible 1st rounder. Maybe covid can help us seal the deal here.
Damn thats more then some pay at Yale or Harvard or Princeton.
If Sermon lives up to a near top 50 2nd round performer, we may destroy every offensive record. Our offense is going to be historic. We may take a similar arc as Lsu last year. With the defense continuing to gel as the season goes on, peeking near game 10 or so.
Latham could commit to Bama right now and Saban will continue on trying to add the other 5* tackles. Kid has to see for himself that tOSU is all in on him. He was our #1 with a bullet.
Nice find KB. Would have never imagined we led in that stat. It feels like Bama puts a 1st round tackle into the draft every year. I'd like that to be us here soon. It sells to recruits and hopefully won't affect Latham. NPF is a kid would could go top 10.
If there is a position that we don't send many kids to the 1st round of the draft its OT. Thats an area I hope we can improve upon. Haskins helped us break the 1st round QB drought. Maybe Munford can be the guy since he should be 100% healthy.
Billy Billykov? Interesting double Dave
So tOSU develops the most 3* into top draft picks while being one of the teams that has the least 3* players on the roster. Thats amazing
Coach Zack is going to have Burrow force balls to Higgins in order to justify drafting him at #33? Holy Neptune thats far out.
It was hard to get a good gage on Jack because his oline was horrible and he was running for his life when he wasn't fighting off injuries. They both are borderline 5* talents.
only complaints would be is you always want to add a defensive back even if a project. A backup TE or the guy the Browns got would have been great. Bengals added Isiah Prince as a waiver wire addition for RT/RG spot. Over all if 2 of the LB's become contributors we had a great draft. Burrow and Higgins and Jonah Williams and the heart of a new Era in Cincinnati. Rodney Anderson and Trayveon Williams being healthy with the signing of Jaques Patrick eliminated the need for a RB pick. Skeptical about our offensive line but the coaches must feel very different. They had multiple chances to add an immediate impact guy and passed every trip.
Bengals could really use Wade. He is so valuable in today's Football with passing offenses being benefited by penalties. Stud DT, Franchise OT, Micah Parsons? Just spit balling here.
Height alone 6'0 to 6'4 would have put Burrow ahead of Tua. Considering the production was near similar. Burrow wound up being better in almost every category.
AFC north as a whole had a very very good draft. This division is going to be a bloodbath for the next decade.
seen fans screaming for Trey Adam's in the 3rd/4th/5th. Kid must have some serious red flags. Noticed a couple Washington recruits fall far.
scary that those 3 have a higher probability to be Buckeyes then they do to go elsewhere.
Robinson could have started day 1 and set the record books on fire. I will watch his progression closely at Tejas