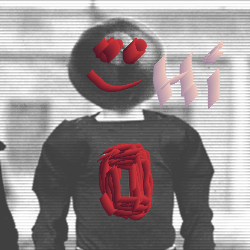 Independence Village 22
---
MEMBER SINCE September 07, 2018
Recent Activity
Bad news for Hafley. Bout all I can think of.
Big time BOOMshakalaka. This is like adding 5 five star recruits. Every defensive back instantly adds a star to their rating.
Very interesting. I'd say this offer will somehow push Michigan out of it and make it a tOSU vs Georgia. We will see. If it's even a real offer/commitable
What is this kids skill set like? 75% run 25% pass? Is he a Braxton Miller or Lamar Jackson type?
Cites moral high ground. Finishes long statement with the word retard. What are we back in the 90's?
Clemson, Bama, tOSU, Oregon/Georgia. Media really wants to force Georgia in there regardless. They are a shinier Wisconsin. If also changed my stance on seeding. If we dont get the #1 seed then I want the #4 seed. Full Dantonio chip @ #4.
If Alford blows it will all the great running backs we are in on by playing his cards wrong it may be time to ramp up the criticism on him.
Bullshit. He single handedly took us down. Our boys want revenge on him and Trev
Anyone that watched Burrow this year knows the only "system" they implemented was give Burrow 4 or 5 WR's and let him either throw, run, or scramble to buy time and make magic happen. He made some throws this year that most NFL QB's will never make. He had even more magical scrambles. His pocket awareness and ability to keep his eyes down field are unrivaled. He is going to be a good pro. Only weakness he may have in the NFL is on the throws that need to be rifled in there with velocity. He has improved his arm strength drastically. That first 53 yard TD against Clemson he stepped into it and launched a laser. That wasnt a rainbow. It helps that Zacks system is designed to have a guy exactly like Burrow. Trevor Lawrence is taller, faster, stronger arm. And before this year I would have 100% took Lawrence over Burrow. But watching them both multiple times I honestly think Joe Burrow might be one of the best QB's I ever witnessed. Second coming of Steve Young. Just need to keep him injury free by protecting him at all costs. I'd trade AJ Green right now for a bonafide pro bowl LT. If Lamar Jackson's bullshit run around in circles translates to the NFL then I have zero doubt in Burrow or his arm.
Bengals have Jonah coming back at LT, AJ Green returning [hopefully]. Mixon, Eifert, Boyd, Ross and the 6'5 dude. Adding Burrow and a couple of LB's and a RT or guard and they are right in the mix for the AFC north. You get Burrow and you follow the Patriots path of adding oline to protect your franchise QB. Both years that Cincinnati had a strong superbowl contender the QB got injured late in the year. Palmer and Dalton, both possibly against Pittsburgh. So Burrow, RT/RG/LB's.
We needed to run that 2 minute offense the whole game. That's what LSU just did and easily could have put up 50 on Clemson maybe 60. Our first drive was also a 2minute hurry up with tempo. Good defensive coordinators will find a way to sell out to stop the run. Then hope and pray they get stop the 3rd down passes or force drops.
Seen some trade scenarios popping up for teams possibly wanting Burrow. One had the Panthers giving the #7 overall, their 2and and 3rd, and 1st round picks in 2021 and 2022. I was intrigued by this scenario.
My mom
Miyan William's runs a 10.45 100m? This cant be real can it?
They are going to get screwed because they are going to fight it as horseplay and try to victim blame and bury. This could level the program if they dont do the right thing here. The fact a father/former player called up there and tried to get it to stop and his son got retaliated for it is going to do some serious damage. Just because a district attorney fails to prosecute doesn't mean you go on business as usual....
The only thing people are criticizing him about is his breakaway speed. It's fair criticism when you watch the tape. We are accustomed to the home run hitter. And we have been spoiled with short yardage power backs that have had exceptional break away speed. Clarrett, Wells, Hyde ect ect. As soon as this young man tips off a 40 yarder in the spring game all will go be forgiven and forgotten. William's skill set pairs nicely with Gibbs.
He said it. I dont remember his exact words for a quote but the basis is the same. I remember thinking at that moment that they must have some dirt on the dude or he is being promised something ridiculous.
We blitzed him up 16-0 and lit his ass up[wade]. Things shook out a bit differently for the non-sec champ. Not only were we penalized, we also lost one of our top 3 players. Completely took the aggressiveness out of our plan. Blitzing is definitely a gamble.
Wasnt happening. Even if we beat Wisky 42-10 it would have been that they beat Georgia. This is why Georgia stayed at 5. We just gave them an easy excuse. LSU was moving to 1 no matter what. A 1 point last second OT FG would have propelled them to #1 and Georgia to #4.
ACC wants a credit here lol They make Clemson look better.
Without Burrow they lose to Texas, Auburn, Bama, Georgia, Clemson, and possibly drop the Florida or another game. Burrow leaving along with Joe Brady is about as big a loss as possible. Add in a handful of defensive stars and their ceiling falls back to 10-3. They will always hang around the top 10 because sec/ESPN. Lightning struck. If 2015 is proof for us how fragile a championship team can be, light out in new Orleans.
Yet Herbie on the telecast said the rumors of Joe Brady leaving for greener pastures were false and that he loves LSU and the state of Louisiana. It was almost like he was trying to convince someone, maybe himself, maybe recruits. Definitely didn't age well.
You son of a bitch. You had to do it huh
And they were referring to it as "I sanduskyed him" You got Sanduskyed" what in the actual fuck..
Probably because we were the best team in college football. I'll never not believe the sec refs screwed us to help LSU. Hell the committee screwed us by dropping us to 2 in the first place. They are living our moment. This will always be the one that got away.