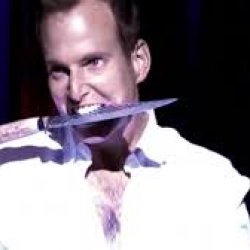 I'm Sorry Mom
---
Doha, Qatar (via Columbus, OH)
MEMBER SINCE October 24, 2014
Favorites
SPORTS MOMENT: Tressel's intro speech at the Schott
COLLEGE FOOTBALL PLAYER: AJ Hawk
COLLEGE BASKETBALL PLAYER: Oden, JJ, Jay Burson
NFL TEAM: Texans (but not really that strong a fan of pro)
MLB TEAM: Cubs
SOCCER TEAM: USA
Recent Activity
that's probably a cell phone in the back pocket! hahahahahHAHAHA hahahahaha
Too bad their SATs and their Sat's are owned by MSU
I think it was a mixture of the style of play matching up well at the time against that conference at the time. So bit of both + timing. I'm not sure his style would work now in the P12. The P12 was basically USC and basketball on grass. Oregon of that time didn't match up well vs. smash-mouth football (kind of similar to how we didn't particularly match up well against the SEC teams). I would've loved to play Stanford at those times.
I like your post. While I tend to agree about the person of Harbaugh, I also feel like this year they may end up with more on-field success than many of us want to admit. If they bottle some of the improvement we saw with Warriner's o-line and continue with a strong defense, they will be tough to beat. The difference, in my opinion, of the program trajectory comes back to that coach and exactly what you said - his humility (lack thereof). His stubbornness and seemingly disconnected-from-reality ...let's say style have proven to me that he is simply not a great tactical football coach. It can be argued that Harbaugh's stubbornness is not too different from Urban's over-reliance on QB running plays. Except that Urban tends to win games, whereas Harbaugh will see the 1 win in 10 as a reinforcement of his erred beliefs.
And I don't believe I have ever seen yearly exponential growth like that dude exhibited
Hit the nail on the head there. Seemingly came from nowhere. Liked him as a frosh, but never had an expectation he'd turn into a Wolverine tournament double whammy killer.
...and you are also right about not having much of a supporting cast. It was like Michael Redd, where if that dude was just a little off we had no answers.
Great post.
Oh man - you missed Perry Carter, who happens to be right there on that list and is also tragically underrated or somehow forgotten. One of my earlier Buckeye memories was Ohio State beating a highly ranked Indiana coached by Bobby Knight in Columbus due in large part to the tenacity of Carter. Had the game on a VHS tape and would watch it every so often. In that game, the announcer said that Ohio State had never beaten Indiana both home and away in the same season. My how we have come...
Good sentiment, but Dick is in hell for sure
/s
The man was a legend and, for me, the voice of the game. Grew up loving him calling my Buckeyes. God Bless.
Do you think JTB is coming back?
You know, I was looking for those games. Obviously '77 OU is one of the losses.
Came across this, though, which is probably the perfect counter-argument.
This one was for Hoke.
Does the staff ever sleep? Seriously, kudos lads. It's always the right time for all things Buckeye.
Gonna go ahead and file this under, 'Happy Statistics'.
Right below 0-4 for Mr. Hart.
Another strange stat for ya:
Ohio State football has never once won a game on June 4. Statistics, man, they be lying.
2,758. He's going to have a good day, and if that doesn't get him in the lead for the Heisman I don't know what will.
The Rice stadium hosted a super bowl and has routinely less fans...which also makes me sad.
Man no love for Wilson. Considering the depths they are coming from, I think he has done a better job coaching than several others. Yeah, 0 defense and no titles, but big out of conference wins and are a threat to most B1G teams.
MSU is seeing an uptick in recruiting. The argument for MSU is that they have had success building the program with lower ranked recruiting classes, and now are expecting better results with better players.
Cool beans - are you still in Allen? Representing the 832 (or 713 if you prefer). Love Ohio, but TX suits me now. Never have had to wake up early to start my car yet...
That's possible. However, I think our back-end schedule has quite a few heavyweights whereas the remaining schedule for UH is lighter. I think we'd likely get the nod predicated upon not getting blown out, playing at their place, OU going o to contend/win B12.
Me too! Lovin' the overconfidence. I'm sure Stoops is pissed!
Well, to be fair, I haven't really seen us do a ton of blitzing or changing our defenses. Then again, methinks this was a planned move by our defense and it might be fair to speculate that we will be using a more advanced defense against the Sooners. Still a pretty suspect thing to say, but I'll take it!!!!