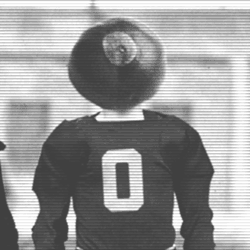 IHadToGoogleArchiesMiddleName
---
MEMBER SINCE September 07, 2017
Favorites
COLLEGE BASKETBALL PLAYER: Joey Lane, duh.
NFL TEAM: Browns
NHL TEAM: Jackets
NBA TEAM: Cavs
MLB TEAM: Indians
SOCCER TEAM: Crew
Recent Activity
UC Irvine busting brackets
All of this arguing is preposterous. Who the heck cares where the kids come from as long as they play their rear end off for the scarlet and gray? They could be from the moon for all I care... just lace up and give 100% and beat Michigan.
Right now.
How is Mattison making more than LJ when the latter is an associate head coach? Pay the man enough that retirement isn't something he wants to dabble in just yet, please.
Coaching an NCAA football team isn't like coaching your team on NCAA 2014 on Playstation
@ my husband
Got tired of watching the lackluster effort and an overall frustrating game so we decided to leave the game at the under 8 timeout (right before the good stuff started) and go get food before heading home. I have never been as surprised as I was when Mr. IHtGAMN shoved his phone across the table and it was open to ESPN and showed the game was a few seconds into OT. I started scrolling around thinking he was playing a prank on me somehow.... and then I got really mad at myself for leaving and missing the comeback. Went home and watched the last 8 minutes and overtime and got even more mad at myself for leaving. I'm usually the one that wants to stay or keep watching just in case something crazy happens... and the one time I gave up --- guess what happens?
Call me a fake fan for losing hope. I will wear my dunce hat with humility.
I say this only slightly facetiously... to force him to watch the carnage he had a hand in creating.
I have no idea what he did, but anything bad enough to warrant a suspension is stupidity in my book. Maybe the worst punishment for him is having to sit and watch his team get stomped and not be able to help because of his dumb decisions.
What I don't understand is why they didn't get the police involved before confronting him over the phone. In my opinion, it almost seems like they wasted the only opportunity they may get to take the guy down. I might be interpreting something incorrectly, but if you know that a guy is wanted by the police, but you pursue your own story as opposed to working with the police, isn't that counterproductive?
Just came back here to correct myself after realizing that I named a McCaffery from TTUN instead of the correct inferior younger McCaffery, Conner.
During the game one of the announcers made the comment that they thought it looked like Dylan sold his dad on the fact that he got elbowed. Then during his press conference, I believe Fran said that he "came over and told me what happened" so... maybe Fran Jr. screwed over Fran Sr. on that and left him hanging out to dry.
If this is in fact what happened, I would like to see the conversation after Fran goes back and watches the tape and sees there was no elbow.
I don't think people (or at least myself) thought we would lost to TTUN, it was more of a mental preparation for me in case things went south. I made a few comments to people about how I didn't know if we would win, or saying that UM was a better team than they have been, but it was only because I knew I needed to say those things in order to prepare for the worst.
One can prepare for the worst while still hoping for and believing in the best.
linkz plz
also: for the record. all of this is disgusting and sad.
UPVOTES FOR KEVIN IN MY HEART
the downvoting on comments around here is brutal today. almost seems like this is a topic people care deeply about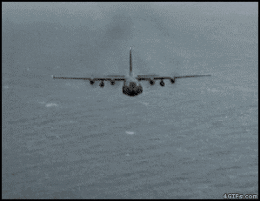 Also, Illinois was like 52% from the line.. so this close game would not have gone our way if people made free throws
2 for 13 from the 3 pt line, 6 blocks for Illinois (most coming from bad layup attempts on our end), and 18 turnovers with only SEVEN being steals.. meaning a whopping NINE unforced errors, mostly from our two seniors. That's the entire story of this game.
Don't try to place blame on the refs, frustrating as they may have been, because Illinois ended the game with more fouls than us (23-22) - it's just bad situational defense from key players on our team.
Don't complain about how hard they play, there's always 5 guys on the court giving it 100%. My main complaint is about the sheer lack of basketball IQ from our team. That is the largest contributor to the majority of our losses so far this year. Consistently taking the wrong shot, making the wrong pass, lack of focus to execute plays, and just being discombobulated in general on offense will hardly ever lead to success. Clean it up and they could make a run toward the end of the season.
Do you have a link to this? I would be pretty interested in taking a gander at that.
Edited to confirm that I do, in fact, enjoy torturing myself, thanks for asking.
Where was LeDee all game? I get trying to play small, but Andre was no match for their big. Not sure why LeDee didn't get a few minutes when Wesson had 4 and Young had already fouled out, and especially after both had fouled out.
BC - be encouraged for 2 Timothy 2:13 says 'If we are faithless, He remains faithful [true to His word and His righteous character], for He cannot deny Himself.' (AMP version)
No matter how far you think you may have fallen, God's character promises that He will be waiting with open arms. Many prayers for you, for purpose, peace and true rest in knowing you are loved infinitely no matter what.
too bad they didn't name the kid Manti
Mental health is tricky and different things work for different people. I don't mean to discount any methods of success of anyone here, but make sure you speak to a professional, because what works for me may not ever work for you. Also make sure you feel comfortable and trust the therapist/ psychologist you are talking to and their plan for your health. If you don't want medicine, be honest about it, and also honest with how you are feeling in the days and weeks after that decision and how your non-medicated plan is working. If you feel you need medicine, be honest about that too. Neither is right or wrong, it's about you and what you need to be able to live like you were designed to.
Everyone's story may be different and there is no shame in that. In fact, I think it's actually a testament to the fact that we aren't robots, but rather are all unique and there is hardly ever a universal fix-all for our brains. I'm glad you were brave enough to share and I pray that you will find the help you need, that is best for you specifically. If you feel lost and alone, please reach out to someone, I know this community is here for you and there are many here who care deeply for others, even if they've never met you or don't know who you are.
I'm pretty sure they just opened a LEGO Land near/in Easton - could be enjoyable for all 3 kids (and both parents).
shocking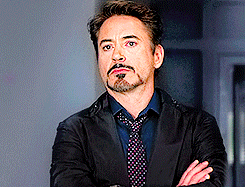 Hot dang, that is a ridiculous amount. I've only been back for the girl's games once since my playing days and I believe the tickets were $10 a piece and I didn't need a hotel, but that is astronomical for high school games.
They'll probably keep jacking up the price to compensate for less fans showing up (insert any number of eye roll gifs here)
If you all think the Schott looks and sounds empty during a men's college game, try attending a D-4 girls state championship game. Absolutely feels silent and dead no matter how good of a turnout there is (relative to small town high school girls basketball). It's a borderline eerie feeling on the court at times.
Definitely think he's more of a runner than a passer. Not saying he CAN'T pass, I mean, the guy is bigtime. But I just view him how I view him, ya know?
/s