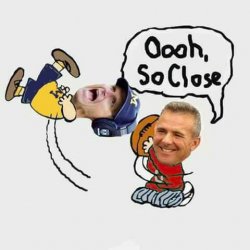 IGotAWoody
---
Columbus (via Columbus)
MEMBER SINCE October 24, 2013
After leaving the grueling life of a rodeo clown, I ventured back to the land of Ohio, where I re-planted my flag, grew a thriving business, and then joined a fast growing local publishing firm. I have a healthy respect for bulls.
Favorites
SPORTS MOMENT: 2003 Fiesta Bowl
COLLEGE FOOTBALL PLAYER: Randy Gradishar / Eddie / Mike Doss / Brian Hartline / Malcom Jenkins / Joey Bosa / JK All DAY
COLLEGE BASKETBALL PLAYER: Mike Conley / Aaron Craft / Clark Kellog / Jimmy Jackson / Herb Williams
NFL TEAM: The Buckeyes
NHL TEAM: Bluejackets
NBA TEAM: Lebron
MLB TEAM: Yawn
SOCCER TEAM: Yeah No
Recent Activity
Scarlet and Gray. Sorry, couldn't help myself.
He might be slightly taller than Tate, but Jae'sean was much stockier, and bigger overall. He was built to bang down in the paint with the power forwards and centers in the B1G.
Sueing doesn't look to be that type of player, he's more of a true wing/small forward. His work in the paint is all about breaking down a defender and then slashing, and finishing with finesse around the rim.
I don't think we have any recent Buckeye ballers that compare to Justice.
The ONLY reason to go to DQ is to get a PB Parfait!
Also, Barkley was not running behind the Slobs. I think it's almost more impressive the production he had considering he was the only top-tier weapon they really had.
Yes, let's punish Zeke because he played with a better offensive line. That makes total sense!
Also, you totally brushed aside a full yard per carry better career average for Elliott - maybe respond to that? Then again, there's really nothing to say that would counter that fact.
In the classroom, in the community, and on the (football) field... Proud of these athletes, just as Coach Tressel said we'd be.
Jones will be used as a change of pace guy similar to how Urban used Leak and Tebow in 2006 probably, but Trask will get the bulk of the snaps for UF
Exactly right, and Mullen used Jones in that role last season as well. I watched 2 Gators games last year, and Jones was in for 15-20 or more snaps in each game. The OP stating Jones is a bench warmer is quite off base.
The QB pipeline cometh continueth
Fixed
I understand giving Barkley credit for all-purpose yards, since he was a great returner, but I can easily make an argument for Elliott.
Their total yds rushing were pretty comparable (Elliot - 3,961 and Barkley - 3,843), but Elliott averaged 6.7 yds/carry, a full yard better than Barkley. Put Barkley on the team as a kick returner if you'd like, but as far as RBs go, Elliott was better.
No coach is going to sit and rest a QB in a big game due to risk of injury. And no QB is going to want that, either.
The article refers to Ryan Day discussing an "ACL injury", which could be significant, AND that Crowley was spotted with a sling, which would imply a shoulder or arm injury.
I think chances are that neither Crowley OR Teague will be ready when the season starts.
Last year was his first season, and he had most of his carriers throughout the season in mop up time. When we finished with PSU > TTUN > Wisc > Clemson he was going against the best defenses, in the most significant games of the season.
This year, he has the experience of playing in those type atmospheres. He should be improved. The biggest question for him will be health - achilles injuries are no joke. I expect him to be eased back into the mix, with Sermon and Chambers being the 1-2 punch in game one.
What's great is those guys are almost always such nice human beings off the field. I've always found those kinds of athletes to be my favorites - guys that are genuinely good dudes in their regular lives, but turn into beasts when they get on the field.
why risk let's say your prized QB when you have no depth behind him, vs. resting an extra week to go win your way into the playoff?
Because of the incentive to get a 1st round home game. No prized QB is sitting out an important game (let alone, as you said, a rivalry game) when there's still a lot on the line. The difference between being a top 4 seed and 5-8 is huge.
But most of the people here on 11W are WAY-ABOVE average fans. This site represents the die-hards and those who follow college football year round.
Average fans are those who follow their team, watch a few games outside of their teams schedule, but think they know it all and are very vocal - think the ESPN comments section.
Same here. As soon as I heard him speak about the respect he has for Jim Tressel, my opinion of him changed, and I can see a lot of Tressel's influence on him.
Loudon Wainwright is outstanding, and his musical legacy, expressed thru his music and the music of his children, is huge.
Kind of like your terrible puns...
So over the past 2 seasons, Holtmann brought in a player that led his Cal team in scoring as a sophomore (big guard that excels at getting to the rim - something we desperately need), a guy that was the Ivy League Player of the Year as a sophomore (who also happens to be from central Ohio), a guy who started at Utah State that is willing to come here and be the back up PG (a guy like Dakich is what we needed - and may very well have gotten), and a shooter that will be able to contribute some leadership as a senior guard next year (also filling a desperate need, after Walker and Porter leave next year).
That's pretty good transfer fishing right there. Seth Towns was listed as a top 10 available player on multiple lists. The year before, Sueing was also top 10 on those lists.
Agreed, and I think with the Liddell closed last year, those 2 form a nice solid base to fit all these other pieces around.
But ultimately, I think our success in this upcoming season will depend on Young staying healthy and being able to give his consistent high motor energy at least 20 mins/game.
So happy for you, Kevin, you definitely out-kicked your coverage!!
I always liked his game - 8 pts and 7 rbs in 20 mins/game is very solid production for a center. This is a good addition for Red Scare.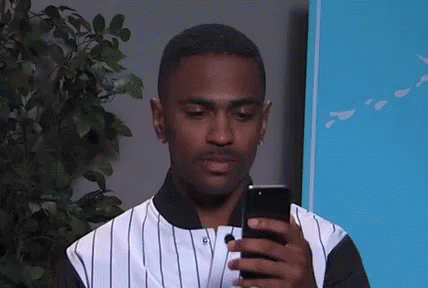 Last year's team was so amazingly dominant and well-balanced.
Here's one more f@cking rant about those f@cking refs in the Clemson game, especially the f@cking replay official(s). F@ck those f@ckers.
They robbed all of college football of what would've been an epic matchup with LSU in the championship game.
I'll take a stab at it, but I would guess that accuracy refers to getting the ball into the WR's catch radius, but pass placement goes further by putting the ball where it's needed for the WR to maximize yardage after the catch.