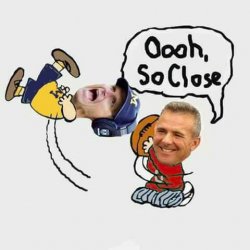 IGotAWoody
---
Columbus (via Columbus)
MEMBER SINCE October 24, 2013
After leaving the grueling life of a rodeo clown, I ventured back to the land of Ohio, where I re-planted my flag, grew a thriving business, and then joined a fast growing local publishing firm. I have a healthy respect for bulls.
Favorites
SPORTS MOMENT: 2003 Fiesta Bowl
COLLEGE FOOTBALL PLAYER: EZE / JMarsh / Braxton / Carlos Hyde / Randy Gradishar / Mike Doss
COLLEGE BASKETBALL PLAYER: Mike Conley / Aaron Craft / Clark Kellog / Jimmy Jackson / Herb Williams
NFL TEAM: Broncos
NHL TEAM: Bluejackets
NBA TEAM: Cavs
MLB TEAM: Reds
SOCCER TEAM: Crew
Recent Activity
The list has a heavy bias towards offensive skill positions.
Mine was the year I turned 45, but it was almost entirely my own damn fault.
The article doesn't mention it, but isn't there a real possibility that a run to the Super Bowl might keep Coombs in Nashville, even if the current DC doesn't retire? He may decide he's not interested in leaving a good situation.
Just looked it up, it does look like the move back to OSU would come with a significant salary increase, assuming he doesn't get offered a pay raise and/or a promotion to DC.
Then put it on the previous Friday night.
FYI, tracking the start of a millennium is NOT the same as tracking the start of a decade.
https://www.timeanddate.com/calendar/decade.html
It all comes down to how we talk about time spans. With few exceptions, we usually think about centuries and millennia as numbered entities, counted up from year AD 1, such as "the 21st century" or "the third millennium."

Decades, however, are commonly categorized based on the year numbers. For example, we say "the eighties" instead of "the 199th decade." Similarly, the upcoming decade is technically the 203rd decade, but we call it "the twenties." According to this common definition, decades generally encompass the time span from years ending with 0 to years ending with 9, such as 2020 – 2029.
Glad to hear about Malik Barrow being reunited w/Schiano at Rutgers. He's going to be a useful piece for a coach and team that have nowhere to go but up.
Don't you mean Chance, the gardner?
Wade not being on the field affected the entire defense. We saw that against TTUN. It's not about whether he would've specifically made the tackles. Add to that the fact that the player(s) who came in situationally to replace him were nowhere near his level.
a defense that allows 1) a 6'6 230 lb QB to run 60+ yards for a TD virtually untouched and 2) a 4 play 94 yard drive in crunch time
And who was missing from the field on those plays? Oh yeah, the guy who got ejected for a bogus targeting call.
Clemson - 0 pts before Wade's ejection, 29 pts after. These are facts. The Game showed us how valuable Wade was to our defense. Live, in real time, the refs RIGHT THERE IN FRONT OF THE PLAY did not see targeting.
And that's without discussing the horse shit call that LITERALLY took 7 pts off the board in a 6 pt loss.
I'd even argue that going from Temple to the U would be a downgrade, especially defensively.
"the lack of big time recruits in the last couple years"...?
2018 class had Taron Vincent, Tyreke Johnson, Tyreke Smith, Tommy Togiai, Teradja Mitchell, Josh Proctor, Tyler Friday, Dallas Gant, K'Vaughan Pope, Javontae Jean-Baptiste, Sevyn Banks... (all high 4 star, top 300 guys - and Vincent and Tyreke Johnson were 5 star)
2019 class had Zach Harrison (5 star), Cade Stover, and Ronnie Hickman (this was a much smaller class, but these guys were all top 300 guys as well)
2020 class has Lathan Ransom, Cody Simon, Court Williams, Jacolbe Cowan, Darrion Henry, Ryan Watts, Lejond Cavazos...
Again, these are all top 300 guys, with the majority of them being top 200. I don't think talent is something we lack going forward.
+1 Brewster!
Stars in the making: Browning and Werner, Harrison and Tyreke Smith on the Dline... and I expect Cameron Brown and Sevyn Banks to take the customary steps up the ladder that our DBs have been known for over the past 20+ years.
The key to all of this may come down to whether Josh Proctor becomes the guy we need at safety.
I think with him locking down the opponent's top WR, we'll see Brown, Banks, and Riep (and the guys behind them) grow even more with another year of seeing a lockdown corner do his thing every day in practice, in the weight room... and come game time.
This is HUGE in so many ways!!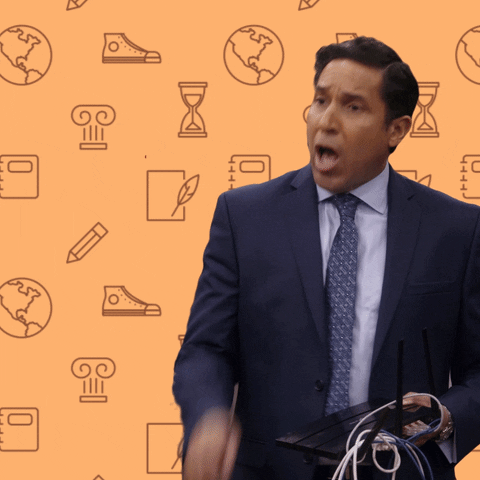 The article states it as a "pitch" from Ohio State, but I assure you the coaching staff is talking to him about the opportunities available if he stayed vs going to the draft. They won't be trying to convince him to return, they'll be stating the facts and letting him decide what's best for him.
If he were to suffer a serious injury, he would still be a RS Jr, and would have the option to come back for his senior campaign.
2 factors that work in our favor for getting him to return: 1) the leadership aspect, getting to be a captain and the unquestioned leader of his position group, and 2) getting to be a true corner, on the outside, and show his lock-down skillset.
Those could be enough to entice him to forego an uncertain payday for a chance to cement his legacy.
His maturity is a testament to his mother and the rest of his family! Obviously a quality group of people!
FWIW, TTUN made good adjustments at halftime of their game with PSU. Couldn't do anything right in the first half and came storming back to almost steal a victory.
That being said, that's the only example I got from probably the entire Harbaugh era.
Nobody said they were ok with 22 turnovers in one game, what we said was that 22 is an anomaly and is way higher than their average, Which is fact.
We also pointed out the fallacy that great teams don't turn the ball over that much. Young, talented teams DO tend to turn the ball over more, and that's what OSU has this year, as well as the Kentuckys, Dukes, Louisvilles, and Kansases of the world (who recruit more 5 stars and tend to have more roster turnover).
Young is a lock to go as he'll be a top 3 pick. Okudah is also pretty much a lock to be a first-rounder.
But Dobbins would likely get a 2nd or 3rd round grade - not because people are stupid or not seeing his talent but because 1st round RBs are such a rarety. Wade is not a lock to be 1st round material, so I think there's a chance either or both of those guys could come back.
That's not exactly an accurate assessment. When you look at team stats for all of college bball, ND (9-4) leads the nation w/an average of 9.7 TOs/game, followed by OK (8-3), ND State (8-5) and Liberty (14-1). Those teams are far from the top of college bballs rankings. For further reference, Gonzaga is ranked #1 and averages 11 TOs/game. Louisville is #3 and they average 12.4 TOs/game.
Talented, young teams tend to turn the ball over at higher rates than average. OSU averages 13 TOs/game (which puts the Bucks at #115, out of 353 teams). As the poster said, one game is not a trend. 22 is WAY above their average.
On the running into the kicker penalty, it was 4th and 6. The correct call would've had them at 4th and 1.