IGotAWoody
---
Columbus (via Columbus)
Member since 24 October 2013 | Blog
After leaving the grueling life of a rodeo clown, I ventured back to the land of Ohio, where I re-planted my flag, grew a thriving business, and then joined a fast growing local publishing firm. I have a healthy respect for bulls.
Favorites
SPORTS MOMENT: 2003 Fiesta Bowl, of course
COLLEGE FOOTBALL PLAYER: EZE / JMarsh / Braxton / Carlos Hyde / Randy Gradishar / Mike Doss
COLLEGE BASKETBALL PLAYER: Mike Conley / Aaron Craft / Clark Kellog / Jimmy Jackson / Herb Williams
NFL TEAM: Broncos
NHL TEAM: Bluejackets
NBA TEAM: Cavs
MLB TEAM: Reds
SOCCER TEAM: Crew
Recent Activity
What McDs pays $200/day? For an 8 hr day, that's $25/hr.
Well said, Hove. And thanks for sharing, NavyBuck.
Rick 'em, rack 'em, rock 'em, ruck 'em,
Get that ball and really... FIGHT!!
Doss is on my short list of all-time favorite Buckeyes. Dude was a phenomenal player and a ferocious hitter. There's no doubt that Miami was clueless as to the level of physicality they were in for prior to that game.
How do you feel about the word 'pathetic'? Is that better? As in, "How pathetic is this guy if he thinks that hiding his roster and depth chart info somehow can help get him from 10-3 to 12-0?"
I'm talking about the physical toll of playing 15 games. So yes, 15 games is harder than playing 10. And having to beat #1 and #2 to get your championship makes it MUCH harder.
Final 1968 poll rankings show that OSU beat #10 Purdue (not #1), #12 TTUN, and #4 USC. As you pointed out, OSU didn't have to play and beat #2 PSU that season.
Thanks for the excellent detailed info, Navy. But all in all, playing 15 games is still harder than playing 10, especially with finishing up by beating the tar out of a very good Wisconsin team, and then having to beat #1 and #2 in back to back games to finish it off. And with your backup QB!
See GVerrilli92's excellent response above. As he and others have pointed out, under the old conference title rules, Meyer would have 5 conference titles in his first five seasons. He also has an outright national title that required much more to win. And Woody's 1970 title was NOT awarded by the AP, therefore is questionable.
TTUN's QB was competent, he was just pounded into the turf by the OSU front 7. Any other QB behind that TTUN oline would've had the same problem.
Careful? Everybody in OSU Nation badly wants Clemson again this year. Most of all, I'm certain that Urban wants another crack at them.
As a coach, tho, you should be smart enough and classy enough to NOT talk shit.
You keep repeating the same nonsensical take - offensive performance and defensive performance are not mutually exclusive - each unit affects the other and contributes to the other's success or failure. If you know anything about football, you know this fact.
That loss was 75% on the offense, and 25% on the defense. The defense played well enough to win that game. If the game is 17-10 at half time, instead of 17-0, the defense would've had more fire and more motivation in the 2nd half (and they would've spent less time on the field). When the game went into the 4th quarter 24-0, by that time the defense is running on empty. If the offense plays the way they should have, that game is still winnable in the 4th.
You married a girl? Is that legal? I thought it was only legal to marry a woman.
Pastors don't drink bourbon? I've known several that do.
This is fantastic. I always loved how Daniel's left leg was so injured, he couldn't stand on it, but he could land hard on it after the kick.
Never mind, my bad! That's clearly JT at QB, and the scoreboard says Wisc 10, OSU 0.
But here's a similar formation from that 2014 game
That screen shot is actually from the 2014 B1G Championship game (that's Cardale behind center). While you're correct about our narrow formations from the last 2 years, that in and of itself is not the issue. It's running all the routes vertically and in that narrow corridor. If receivers run out routes and other routes that confuse and spread out the D, then a good QB can pick them apart.
Kinda like what Cardale and Herman did to the tune of 59-0 over Wisky.
1. The purpose of college is go to school to learn a skill for which you will one day be paid. It is this way for everyone, from grad students that do research for professors that get published, to those that get barely more than minimum wage in R&D labs that have multi-billion dollar contracts to every other student that simply gives up 4 years of maximum income while they pursue a piece of paper that, other than simply having it to open up doors, might otherwise be worthless; People lose their minds where football and other college sports are concerned because they are on television.
If a student studying for their chosen field doesn't want to work for little or no compensation in order to obtain future compensation in the form of a good paying job once they graduate, they can choose to go immediately into the work force and get a low wage job instead. It's the same with an aspiring professional fooball player - if they don't want to go to college as a stepping stone to the NFL, they can just go directly to a minor league football team and play there... Oh wait, that doesn't exist! The only path to the NFL is to play college football.
Most people who advocate for players to "get paid" are not arguing for a salary for those players - they're arguing for a rightful slice of a billion dollar pie that they alone are earning - meaning every player that plays college football. Advocates are almost unanimous in desiring a larger stipend for players (because players already "get paid" via a small amount of $ to get by on - so simply allow that $ to be increased). If there's a system already in place to get a small amount of money, then it doesn't take a radical reworking to simply increase the compensation.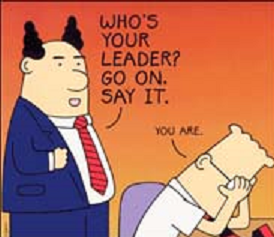 One of the greatest bands that almost no one knows about. Jay Farrar and Jeff Tweady are both great songwriters - most people know of or have at least heard of Wilco, but Son Volt is fantastic.
Do you clean up their shit? Do you feed them daily? If you answered yes to either or both of those, then who's the pack leader?
Actually, cat behaviors are much closer to lions and tigers than a wolf is a domestic dog. Cats have not been domesticated nearly as long as dogs have been. For example, one behavior in dogs that has done a complete 180 is eye contact. Domestic dogs learned to make eye contact with humans in order to bond with them, which is a total reversal from their wolf ancestors. In wolves, eye contact establishes dominance and hierarchy. If a wolf is staring at you, it's not trying to tell you it loves you.