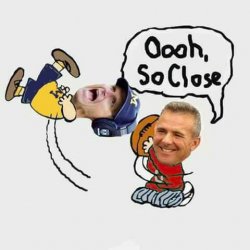 IGotAWoody
---
Columbus (via Columbus)
MEMBER SINCE October 24, 2013
After leaving the grueling life of a rodeo clown, I ventured back to the land of Ohio, where I re-planted my flag, grew a thriving business, and then joined a fast growing local publishing firm. I have a healthy respect for bulls.
Favorites
SPORTS MOMENT: 2003 Fiesta Bowl
COLLEGE FOOTBALL PLAYER: EZE / JMarsh / Braxton / Carlos Hyde / Randy Gradishar / Mike Doss
COLLEGE BASKETBALL PLAYER: Mike Conley / Aaron Craft / Clark Kellog / Jimmy Jackson / Herb Williams
NFL TEAM: Broncos
NHL TEAM: Bluejackets
NBA TEAM: Cavs
MLB TEAM: Reds
SOCCER TEAM: Crew
Recent Activity
Because he's a middle schooler in a man's body?
Hairball dissing Urban after his retirement is a typical punk move by the little bi*ch and encapsulates everything anyone needs to know about TTUN's "culture" - run the mouth, collect accolades (August National Championships & September Heismans)
So much THIS. That's the example you want to set for your team?
This is the culture he has created up there, and this is what gets passed on to his players. It's why they'll always be several steps away from elite under his "leadership".
That being said, there IS some wisdom to taking your foot off the pedal and running the ball in the 4th quarter to run clock. I don't mind that at all.
What I'd like to see, tho, is in the 3rd quarter, with a big lead, we have 2nd and 3rd stringers coming in and getting some experience. The only starter that should play thru the 3rd quarter is Fields, early in the season especially, as he needs the experience.
The fact last last years secondary was told to not look for the football and only look at the defenders eyes is a joke. We have faster, more athletic athletes who were forced to play w one arm tied behind their back.
This is simply not true. And it's a gross over simplification. Schiano and Grinch both talked about this - pass defenders are taught a variety of techniques and employ them based on the situation. If the defender is step for step with the WR, they can turn and try to locate the ball. If they are a step or two behind the WR, they try to watch the defender's eyes and track the ball as it hits his hands.
If they are not right even with the receiver, and they turn to locate the ball, they can't defend the catch and the WR is now behind them and likely gone after the catch.
Having played and coached in the secondary myself, it's one of the hardest things to do for an athlete. The offense always has the advantage, and the best way to counter that is to try and have better athletes on your defense. When you have great athletes, you can still get burned by good execution.
Hey, why you hatin' on Helen Keller? She was a baller!
With all the analysis that's been put into it, I think it's safe to infer that the main problem was that the coaches were not on the same page and were not synching, mainly Schiano and Grinch. That caused the players to get conflicting directives, which had them thinking too much and not able to react/use their instincts fully.
Our linebacker coaching was clearly lacking, too. Most likely Schiano was being pulled in multiple directions, trying to fix the linebacker play AND work on the secondary, which is his bread and butter. And like I said, if he and Grinch weren't totally clicking, then the safeties were not going to totally click either.
I thought Raekwon wore #5?
Yep. Urban will live in this asshat's head for the rest of his shitty 0-4 life.
I think BL's comment is directed at Harbaugh and TTUN, not Ft Meyer.
I can think of 62 reasons why picking TTUN to win the B1G this year is laughable. But some people just never learn.
That 5 star kid that transferred to Northwestern from Clemson will have a few games of experience by the time we play them in October.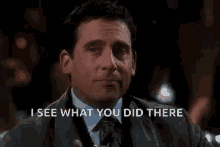 Sir Paul disagrees...
A ton of talented players discussed here, on a scale from good to elite. I'm confident that Holtmann will find his guy and lock onto him for 2020.
But it's gotta be a difficult position to be in when you currently only have one scolly to give.
Her womb was a rocky place where his seed could find no purchase.
Hafley might turn out to be the most important addition that Day made in building his first staff.
Belmont is a great school! I've visited their campus several times and tried to get my daughter to go there. I have several co-workers that are connected to Belmont - one a graduate and the other who retired after teaching English there for 25 years.
It's such a shame to have fine instruments in your collection and not get to play them with others! If you ever want a bass player to jam with, give me a shout. I'm currently without an active band and itching to play more (it gets boring sitting in your own office playing with yourself ;-)
Me. He wouldn't have wanted me. But I was smart, anyway, and stuck with tennis.
I would assume normal rules, so if Kaleb gets in foul trouble, it's over for team Dan.