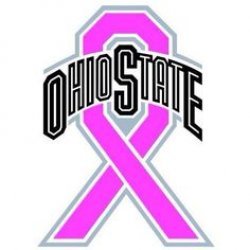 Idaho Helga
---
MEMBER SINCE September 03, 2011
Favorites
SPORTS MOMENT: Attending the OSU-UM game in 2006 after my oldest brother got offered extra tickets to the game from OSU "because we oversold Minnesota, want 2 more tickets to Michigan instead?". I flew back. I have 4 brothers, I had to sit with the traitor but we had a ball at Hineygate and the game. Best tailgating I ever saw; total party.
COLLEGE FOOTBALL PLAYER: Archie Griffin
COLLEGE BASKETBALL PLAYER: This will date me, but Kelvin Ransey.
NFL TEAM: Bengals but if too poopy but will switch to Browns
NHL TEAM: Blue Jackets
MLB TEAM: Reds fan. Life time. Solid.
SOCCER TEAM: ??Let me know when games don't finish 0-1 after th
Recent Activity
Hey, I made tenative plans for today starting around mid 4th quarter. THis is screwing up my day, I trust the ship gets righted soon.
Those who took Miami and the points are feelin' pretty smug now.
Um, can we defend the option please?
Wake up defense!
Good Afternoon. Long time, no login. Go Bucks!
There goes a shut out.
I find it refreshing that these two women are telling what they believe to be the truth although in all honesty, I'm not airing my family dirt in public. Need to keep in mind that the real truth may be somewhere in between with all these statements. Emotions run high, it's a sad situation no matter what.
But, this combined with the lack of police intervention certainly casts doubts on the wife's version of events. Glad OSU opened an investigation instead of a knee-jerk reaction.
I'm going to just stay tuned... <insert popcorn eatin' Michael Jackson gif>
My husband used to act interested in whatever the telemarketer was selling for a minute or two. Then he'd say "I have to start my 8 - 10 years in the big house next Monday...can I still qualify to get this?" and they would pause briefly then hang up speechless. Bonus: They don't call back either.
I'm in Hayden/Coeur d'Alene, ID. It's 98 I think now. Looking at 103 tomorrow. I love our summers here but 103 is out of the ordinarily toasty.
Disappointed that my state isn't represented in DJ's map...I've been here on 11W and in Idaho a long time. Guess I missed that post.
My first comment on this, My thinking is pretty much the same. Its the pits but its the reality. We're too big a target these days for the screamers not to have their say.
But then, I look at Sparty. I have no idea how Izzo and Mike D'Antoni(!) came out unscathed.
If the trail of evidence stops at Shelley Meyer and not Urban, I think he survives. I, for one, believe it's possible but maybe not probable, that she didn't tell him. Women talking between women doesn't mean that we all go running to the hubby with the conversation and Shelley seems like a "protector" person. Shelley would have known that telling Urban about it would/should be a firing offense. My personal opinion is that if this isn't Earle's grandson whom Urban likely has a far more personal relationship with than any other coach, it would have played out FAR differently with everyone involved.
At this point, we just don't know what happened and it sucks, but we wait. Ironic that the off season was so quiet and I wasrecently thinking that with practices starting soon, we had made the "No Headlines" hurdle with flying colors. Uh, nope.
Bad news for an OSU: Urban will be looking to keep his foot on the gas with a new starting QB and test a new offense line. A 50 point margin will not be surprising.
Urban let him wear a blue shirt? I guess that says it all, doesn't it.
A very fun read Miami, thanks.
Mayfield out to waive his rights and go straight for death row. Or go on a hunger strike.
Beck, who is by all accounts a swell fellow
This cracked me up. So is my neighbor. Neither is a competent offensive coordinator.
Yikes. Just yikes.
?? I just checked again and it the Lady Bucks are scheduled for ESPN2. Been posted like that all week so I expect it will be on.
DJ is wondering how many Gonzaga fans will be there? My guess is damn near all of them. I expect it to be packed with Zags fans.
I've been the villain around here for the last 36 hours, dressed in Buckeye gear everywhere I go. Today I'm going with a simple OSU logo polo shirt. A distinguished look; works well with a win or a loss.
Looking forward to seeing the Lady Buckeyes in person in nearby Spokane next weekend. It all starts today at 10 PDT.
GO BUCKEYES!
??? You Sir, are mistaken. in fact, I'll run into more Buckeye Alums at the gym later today. Go BUCKS!
Here in the heart of Gonzaga territory, I get to be the villain today. <insert Boris Badinov emoji>
WHAT TO WEAR???? Hummm...National Championship vintage 2002 sweatshirt? No, wore that yesterday as an ode to our underdog role. National Championship 2014 hoodie? Possibly, but it's a bit too warm for the office...ah HA. I have it ! Cotton Bowl shirt celebrating recent victory! Keepin' it fresh.
GO BUCKS!
I'm in Gonzaga territory, and they are the "Zags"
Wearing my 2002 Championship shirt today for good luck. If they win today, we become the underdog again.
Go Bucks!
Silly me, I assumed at first glance that the Spokane region meant that the games would be in Spokane. Not until next week. So, when the Lady Bucks make that then I'll be going.
I'll be there Saturday!!! Go Bucks!
Coeur d'Alene/Hayden. Just south of Canada in the panhandle.
Damn, I really CAN spell dam. I just guess my brain is too used to using the silent N addition.