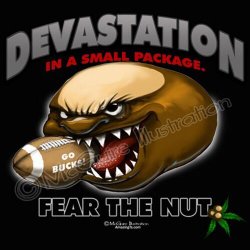 Icouldnotgofor3
---
Member since 22 August 2014 | Blog
Favorites
SPORTS MOMENT: The "streak" of Zeke through the heart of Dixie
COLLEGE FOOTBALL PLAYER: Devin Smith
COLLEGE BASKETBALL PLAYER: Aaron Craft
NFL TEAM: Browns
NHL TEAM: Blue Jackets
NBA TEAM: Celtics
MLB TEAM: Indians
SOCCER TEAM: Columbus Crew
Recent Activity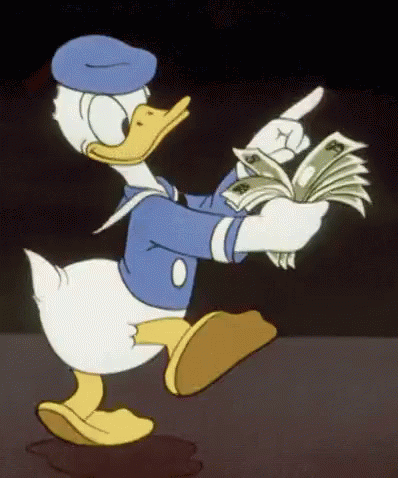 "The resources Gene Smith has at Ohio State makes it virtually impossible to be a bad AD."
BINGO............finally someone who gets it. FANTASTIC comment on a very "homerous" thread.....(is homerous even a word? if not, I take credit.....lmao)
Very well deserved award as he's playing lights out so far. I also commend the team as a whole for playing as a cohesive squad out there each and every night. Credit to the staff as well.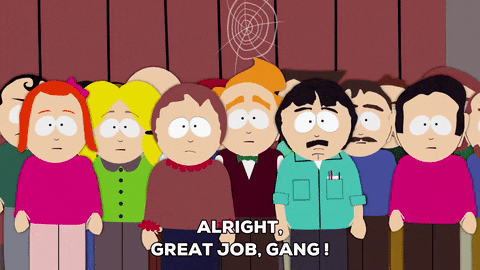 Izzo will make some serious noise in that NCAA tourney. You can count on that. Beating MSU this year is a solid win no matter where they're ranked.
"As Buckeye fans are aware, Bates-Diop and company aren't just beating teams, they're dominating them, outscoring opponents by an average of over 17 points-per-game in Big Ten play."
I think that streak ends against NW though I believe OSU wins a close one. Potter needs to step up and be the leader on that 2nd unit. Kid is tall, has solid talent, and can knock shots down from anywhere on the floor. He seems to play soft, and I know if he just had a more intense attitude when he's out there, he can take over a game. PLEASE keep shooting that hook shot in the paint as it's unstoppable. Jallow should be more of a driver to the basket. He seems to rely on the outside jump shot too much. He's quick and has talent so he should be getting some sam thompson slam-a-jams. Young needs to take his shots when open as that's the only way to build his confidence, and A. Wesson looks lost out there many times, tho I know he's a good player.
I agree as this really is a do or die game for NW...
Over 50% on assist to bucket ratio. That's sharing the basketball and is a great stat. I've noticed they've been around that number for about the last 10 games. It is an excellent trend.
It was a gus johnson call as well.......
Purdue and MSU are the two to beat for the title, but TTUN is a certain contender after today's win. If OSU stays healthy and plays smart going forward, they are the wild card team in the standings. Games on the road for the Buckeyes in the next few weeks will tell the story, especially at Purdue.
She would be the perfect fit for OSU as a coach.
Never witnessed a coaching meltdown as I did in that last 5 minutes of that Butler game but certainly looks like he has righted the ship and pressing all the right buttons now. Glad to see Dakich shooting the ball also. Good job.
Great responses and welcome aboard!
I cringe every time he throws up a three ball, but close to the bucket he's remarkable as to accuracy.
"need to expect as a coaching staff is that we will have 40 minutes of better attention to detail and defensive focus about us."
Play hard for 40 minutes is the ticket......
It's going to be a good game either way.
The biggest improvement I see is the movement of the ball around the horn and the assists to basket ratio. Their ball movement has improved tremendously and is quite crisp. The way it should be...
My favorite part was Dakich actually shooting the ball like he meant it. I've been clamoring for that all season.
You mean Nicky's 2011 repeat bowl title against LSU, or their sanction bowl title in 2012, or you mean the committee changed the rules bowl title in 2015, or their "just because" bowl title in 2017?
They should have never been in any of those games...
Having a QB who can be accurate may help though.....
She put up 35 points against Cheryl Swoopes and company in that national title game in 1993 that went into 2 OT. THAT was a great game.
Just goes to show how vindictive people can be. I was excited to have him aboard and said as much.
That is uncanny that you just made that comparison with pick pocket Craft. I thought the same thing though Craft was in a league all his own on defense. However, if you watch Dakich's jump shot from the outside, the way he flips his right wrist when letting the ball go is vintage Craft....He's also not afraid to drive the lane among the trees. I'd like to see him do that more.
Great post.....
"In a few short months, Ohio State went from considering rec players to toppling two KenPom top-33 teams by an average margin of 19 points."
That''s what happens when the culture and scheme is streamlined. Kids are having some fun again.