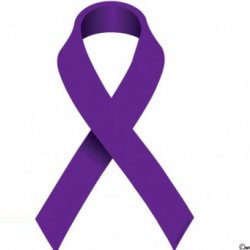 IBLEEDSCARLETANDGRAY
---
Tampa, FL (via Wheelersburg, OH)
MEMBER SINCE November 02, 2012
Lifelong Ohio State fan. I grew up in southern Ohio and have lived all over the state including Chillicothe and Cleveland. I now live in Florida but O-H-I-O is home. I was raised on my grandfather's Scioto County farm where I learned two important life lessons: 1, Always treat people how you'd like to be treated; 2, Three yards and a cloud of dust! One of my earliest childhood memories is wearing my scarlet and gray footie pajamas when I was 5 while watching OSU game replays on the local WOSU channel with my dad. I even remember Paul Warfield announcing. I've been known to scream at the TV when Ohio State plays. I hate TTUN. I hate them more than Khan hated Captain Kirk. That Team Up North sucks. The SEC sucks. Mark May sucks. Go Bucks!
Favorites
SPORTS MOMENT: My best personal sports moment was my 1 tackle in high school in the 1989 OHSAA Division IV state championship game at Ohio Stadium on the old field turf. To play an actual game on the same turf Woody walked on will always be the greatest sports moment of my life. That and OSU's 2002 national championship game win over Miami. I cried tears of utter joy after that win.
COLLEGE FOOTBALL PLAYER: JK Dobbins
COLLEGE BASKETBALL PLAYER: Joey Lane
NFL TEAM: Cincinnati Bungals
NHL TEAM: Charlestown Chiefs
NBA TEAM: Cleveland Cavs
MLB TEAM: Cincinnati Reds
SOCCER TEAM: Nah
Recent Activity
NFL Network said that Elflein is being moved to guard.
Anyone in a GoT character Death Pool at work like I am? LOL
My money is on Podrick as the first to go. I originally picked Theon dying protecting Bran but listening to Podrick sing that song and the scene where Brienne says Podrick isnt good enough as a fighter made me think he's the first to go.
Then you have to tip them, which I am all about tipping service staff, but there's just something odd (and creepy) about paying a man in a bathroom.
Yeah especially if 30 years from now that family are all soccer fans.
Ugg, they added Booger to the commentary. I fucking cannot stand him. Guess I'm watching this with the mute on.
You take shit waaaaaay too seriously. Try decaf.
I dont know, you saw what happened to Andy Dalton last year. I'd' rather see Haskins go somewhere that wants to build around him not kill him.
Perhaps the only good thing about dirty programs is if they go un-checked they feel they can do anything and eventually the whole thing comes burning to the ground (see 1980s Miami, 1990s FSU, 2010s Ole Miss) by a huge scandal. Rape and murder charges tend to pop up in places that go unchecked.
I just read that story about the infamous 1999 draft where Mike Ditka traded all his picks for Ricky Williams and all the insane stuff that happened during and after and its hard to believe that was already 20 years ago. I've come to enjoy the NFL Draft just as much for the crazy shit and seeing teams make dumb trades and draft busts as I do watching the good players get drafted to the Browns or Bengals. Naturally I want to see Haskins and the Buckeyes go to good teams but I also want to see Jon Gruden do a Stretch Armstrong and pick someone projected in the 5th round at No. 4. That would be hilarious (and such a Raider thing to do).
Dont you worry. This time next year Desmond will say Shea Patterson is a Top-5 pick. He'll top his stupidity.
Im intrigued by Disney starting its streaming service later this year and we get live-action Star Wars and Marvel shows. That might not be until after football season has started though.
I dont want to see Haskins go to a team that has no OL and see Haskins start only to get killed like David Carr did his rookie year for the Texans and it forever affect his ability to play.
I dont know man, they began the final season with a child being staked to a wall with the severed limbs of his subjects.
Anyone thinking GoT is going to end on any kind of happy note is kidding themselves. I suspect its going to be absolutely awful, hence why the ratings will be bonkers.
The preview scene of Arya running scared has me the most intrigued. Not much seems to faze her and she looks absolutely terrified. Ive thought it could be because of zombie starks or even Zombie Gendry (she does love him) but now I am even wondering if thats even in the show. MCU type misdirection?
Our starter would be Chug if Fields not tranferred.
I listen to Florence & The Machine often. That song gave me chills.
Wheres Buckbornbred telling us our program is doomed?
Too crowded, doesnt the President say there are 200 BILLION on Earth in that movie?
Ok Fifth Element then
We wont get nailed but we could lose our DL coach and see DL recruiting take a nosedive
Most: Star Wars IF i was force sensitive. Otherwise no way. Least: Middle Earth. No technology fuck dat
FSU is where I think Heupel goes. I dont see Taggart surviving 2019.
Thatd be hilarious. Imagine Franklins reaction. Franklincursing.gif