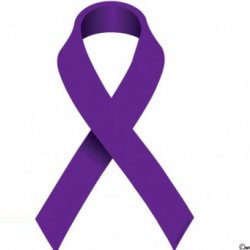 IBLEEDSCARLETANDGRAY
---
Tampa, FL (via Wheelersburg, OH)
MEMBER SINCE November 02, 2012
Lifelong Ohio State fan. I grew up in southern Ohio and have lived all over the state including Chillicothe and Cleveland. I now live in Florida but O-H-I-O is home. I was raised on my grandfather's Scioto County farm where I learned two important life lessons: 1, Always treat people how you'd like to be treated; 2, Three yards and a cloud of dust! One of my earliest childhood memories is wearing my scarlet and gray footie pajamas when I was 5 while watching OSU game replays on the local WOSU channel with my dad. I even remember Paul Warfield announcing. I've been known to scream at the TV when Ohio State plays. I hate TTUN. I hate them more than Khan hated Captain Kirk. That Team Up North sucks. The SEC sucks. Mark May sucks. Go Bucks!
Favorites
SPORTS MOMENT: My best personal sports moment was my 1 tackle in high school in the 1989 OHSAA Division IV state championship game at Ohio Stadium on the old field turf. To play an actual game on the same turf Woody walked on will always be the greatest sports moment of my life. That and OSU's 2002 national championship game win over Miami. I cried tears of utter joy after that win.
COLLEGE FOOTBALL PLAYER: JK Dobbins
COLLEGE BASKETBALL PLAYER: Joey Lane
NFL TEAM: Cincinnati Bungals
NHL TEAM: Charlestown Chiefs
NBA TEAM: Cleveland Cavs
MLB TEAM: Cincinnati Reds
SOCCER TEAM: Nah
Recent Activity
Srsly? Day is going to lose recruits because Sammy is starting his own graphics company? C'mon.
I played Little League in 1984-85 and I saw parents back then acting like stupid asswipes. I remember one game I when I was 12 an angry mother ran onto the field after our pitcher hit a batter. The angry mother rushed the pitcher instead of running to her son who was writing in pain on the ground. She grabbed the kid by the shirt collar and tried to smack him. The other player's parents then rushed onto the field and started fighting right there on the pitcher's mound in front of everyone They had to call the sherriff's on them all. That kind of thing has always been around but the Internet age you hear about these incidents far more.
And yes, I agree that most of these are from parents who are re-living their "golden years" through their children. Same thing happens with mothers who put their 6-year-old daughters in pageants.
Heavy heavy cultural significance in that axe.
I actually saw the two girls thing so I just threw up in my mouth a bit reading the title
Having Phillips in the fold will help big time for 2020 but more so for 2021. If guys like Sevyn Banks, Cam Brown, Marcus Williamson, and Tyreke Johnson explode and bolt and we're hit by the transfer portal our DB depth could take a major hit after 2020.
Weave, youve been killing it with those gifs :)
Bell yanked Iglesias in the 9th after he walked the leadoff guy in favor of Lorenzen who closed Mondays win then Iglesias set up for Lorenzen closing Tuesdays win. Wonder if that was to get Iglesias' attention or will be permanent. Right now Lorenzen is the better closer.
It's an FNL style camp but instead of it being in the Shoe it's likely in the WHAC. They then have the BBQ after. If you remember last year's FNL was cancelled because of rain with most of our recruits in town and Urban and staff were forced to improvise and practice in an open field outside. At least with this setup Ryan Day can both evaluate players and spend 1-on-1 time with the recruits.
I'd be ok if 2nd year players could enter the draft but only if they had the option to return to college if they weren't picked. Trevor Lawrence's and Nick Bosa's don't come around as often. If we suddenly have 30+ sophomores at Trevor's level maybe the NFL will lax its policy.
You don't go from 100-loss seasons to world champ level in less than a year. I was at the Rangers game Sunday and they ripped the cover off the ball and Sonny Gray Kd 8 in 5 innings. You would've never seen that the last two 2-3 years. They'll win 75-78 games this year and be set up for a postseason run next year. They have a lot of good young arms including Gray. Dare I say they seem to have a better long-term outlook than the Indians do, especially if the Reds trade for or sign Klubot or Bauer in the off-season.
Well played AKBuck ;)
A lot of people are playing a wait and see approach with Day, it makes sense. I do LOL at the folks who think Ryan Day is going to be a bust. Some even think he's not HC material. I hope he not only proves everyone wrong but thumps their freaking asses along the way.
Please no. Mondays suck enough as it is.
The No. 1 concern would be the condition of all load bearing areas, especially C deck. It's good the Shoe was built at a time when things were built to last. If the concrete in the load bearing areas stay strong and doesnt deteriorate it could last another century IF the maintenance costs don't make it impractical. The Roman highway and aqueduct have lasted 2000+years. Why not the Shoe?
LMAO
Be proud Bob, you're a running joke. Welcome Ty!
This entire convo made me cringe
This is definitely Ryan Day putting his own stamp on things. Urban's FNL was good that he could bring kids into the Shoe and evaluate them with an audience, but he couldn't really visit too much with the guys who did not work out. A barbeque/family type atmosphere with a camp involved allows Day to both evaluate kids and visit with the Official visitors 1-on-1. Win-win.
I thought Johnny might be Rick-Rolling us all.
#Offseason. Cant live with it. Can live without it but what else is there to do? Watch NASCAR?
Franchise chain pizza will never be as good as the hometown mom-and-pop places. I had Dominos for the first time in years the other day. It was edible but I'd rather have my favorites.
1. Fred's Pizza, Wheelersburg, OH
2. Any Giovanni's in Ohio
3. Sirrico's Pizza, New York-New York Hotel & Casino, Las Vegas
LOL, I can hear it now.
"Phil Mickelson's approach on 16, think he's using a 7-iron. BOOM! IT LANDS 2 FEET FROM THE HOLE, PHIL. MICKELSON BABY!!!!!!"
God, you are making me feel old with that. I remember watching that.
I read some of those PSU meltdowns and it does make me LOL that they have so little respect for Ryan Day, going as far as to call him a "Ventriloquist dummy." I hope Coach sees that stuff. Will make him putting 60 on them that much more fun.