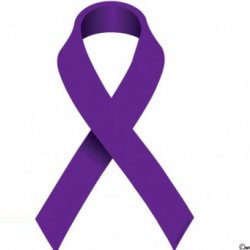 IBLEEDSCARLETANDGRAY
---
Tampa, FL (via Wheelersburg, OH)
MEMBER SINCE November 02, 2012
Lifelong Ohio State fan. I grew up in southern Ohio and have lived all over the state including Chillicothe and Cleveland. I now live in Florida but O-H-I-O is home. I was raised on my grandfather's Scioto County farm where I learned two important life lessons: 1, Always treat people how you'd like to be treated; 2, Three yards and a cloud of dust! One of my earliest childhood memories is wearing my scarlet and gray footie pajamas when I was 5 while watching OSU game replays on the local WOSU channel with my dad. I even remember Paul Warfield announcing. I've been known to scream at the TV when Ohio State plays. I hate TTUN. I hate them more than Khan hated Captain Kirk. That Team Up North sucks. The SEC sucks. Mark May sucks. Go Bucks!
Favorites
SPORTS MOMENT: My best personal sports moment was my 1 tackle in high school in the 1989 OHSAA Division IV state championship game at Ohio Stadium on the old field turf. To play an actual game on the same turf Woody walked on will always be the greatest sports moment of my life. That and OSU's 2002 national championship game win over Miami. I cried tears of utter joy after that win.
COLLEGE FOOTBALL PLAYER: JK Dobbins
COLLEGE BASKETBALL PLAYER: Joey Lane
NFL TEAM: Cincinnati Bungals
NHL TEAM: Charlestown Chiefs
NBA TEAM: Cleveland Cavs
MLB TEAM: Cincinnati Reds
SOCCER TEAM: Nah
Recent Activity
You obviously havent been watching the team this year then. You dont think we play angry?
Nelsonhahagif
Who is saying making the CFP and playing Clemson ISNT a good thing?
I would liked to have played OU just so our defensive players could shove Alex Grinch's "entitled players" comment up his nose.
He got his ankle rolled at the end of the PSU game. Dont think it was as bad as Jonathan Cooper's was but for a defensive back just a small injury can make a huge difference. The three weeks off will definitely help him.
RBloodworth your act has gotten old. Either you are reverse-psych hedging everything or you're trolling. Either way, stop it.
TIred of Dabo. Tired of their idiot fans. Tired of people saying we're gonna get wiped out. This isn't 2016. Time to end this BS and kick their fucking asses.
Yeah three national titles is clueless. He sucks!
Where's the Wisky troll? Nice knowing ya boobie,
If anything its great news for 2020. Him, Togiai, and Garrett will be the core of our DL next season.
Cold day in hell before I root for that dumb goober Dabo and that ugly orange team.
Maybe you need to stop trolling
Yeah because that run was ALL werners fault right?
We just played 3 straight teams that have a combined record of 29-7 and won all by 10+ points. Yet some media folk are saying we deserve to drop in the rankings. I personally dont get it.
Congrats Justin. Funny how Georgia's best chance at beating LSU now plays QB for us. Thanks Kirby!
Sure helps OL depth for 2020-2021-2022. More great news :)
No way
My office christmas party was tonight and the hotel didnt have a bar with tvs so i had to rely on updates via text until we went up 34-21. So actually watching the game made the difference
1. I hate facing the same team twice in a season. We wouldve smoked anyone else from the B1G West. I hope we never have to face Wisky twice in a season again.
2. Didnt play the best but still won by 13.
3. Asshole Heather Dinich already dropping us to 2. I say fuck all those people. We have to exorcise the Clemson demons some day. Not afraid of dumbass Dabo or Lawrence or anyone.
4. Jeremy Ruckert saved the season with that catch.
5. Congrats KJ!