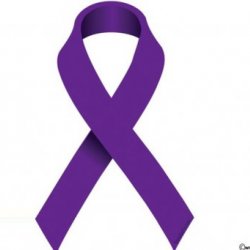 IBLEEDSCARLETANDGRAY
---
Tampa, FL (via Wheelersburg, OH)
Member since 02 November 2012 | Blog
Lifelong Ohio State fan. I grew up in southern Ohio and have lived all over the state including Chillicothe and Cleveland. I now live in Florida but O-H-I-O is home. I was raised on my grandfather's Scioto County farm where I learned two important life lessons: 1, Always treat people how you'd like to be treated; 2, Three yards and a cloud of dust! One of my earliest childhood memories is wearing my scarlet and gray footie pajamas when I was 5 while watching OSU game replays on the local WOSU channel with my dad. I even remember Paul Warfield announcing. I've been known to scream at the TV when Ohio State plays. I hate TTUN. I hate them more than Khan hated Captain Kirk. That Team Up North sucks. The SEC sucks. Mark May sucks. Go Bucks!
Favorites
SPORTS MOMENT: My best personal sports moment was my 1 tackle in high school in the 1989 OHSAA Division IV state championship game at Ohio Stadium on the old field turf. To play an actual game on the same turf Woody walked on will always be the greatest sports moment of my life. That and OSU's 2002 national championship game win over Miami. I cried tears of utter joy after that win.
COLLEGE FOOTBALL PLAYER: Sam Hubbard
COLLEGE BASKETBALL PLAYER: Aaron Craft
NFL TEAM: Cincinnati Bungals
NHL TEAM: Tampa Bay Lightning
NBA TEAM: Cleveland Cavs
MLB TEAM: Cincinnati Reds
SOCCER TEAM: WTF United
Recent Activity
Cleeves was the best PG I ever saw in person from that time span. Steve Alford was up there as an SG/PG. Rumeal Robinson as well.
If you are considering Oden at C with only 1 college season you have to consider Mike Conley at PG, too.
Steve Smith was as good as Jim Jackson back in the day. So was Nick Anderson at Illinois and Morris Peterson.
What sucks about this is we will lose Kevin Wilson for sure after next year. I always thought Day was being groomed as the next OC and maybe even Urban's successor. I think he needs more experience for that though.
It's shit like this that will cause Urban to retire sooner than later. I fucking hate other teams not named Ohio State.
Find another OC, Vrabes. Nobody cares about the fucking Titans.
Go find another OC, Vrabes.
Nothing would surprise me.
Good to see the JT Hate Brigade have another thread to have group therapy congregate at.
Did he stick his fingers up anyone's kiesters?
Thanks mate and no worries, I speak my mind and don't care what other imbeciles think. There are a few snowflakes on here that have had their sensitive feathers ruffled by me haha!
We wouldn't have won the national title in 2014 or gone 12-0 in 2012 without Warinner so this would make me very sad. I wouldn't subject anyone to work for Harbaugh.
We'll find out precisely how good Holtmann is next season when we deal with not having KBD, Tate, Dakich and Kam. I think this year's team will finish with a very good record and may even make an NCAA tournament run but next year will be telling. If he can generate at or near the same level of success regardless of who's on the roster we'll know. I will bet on Holtmann simply because of the new culture he's installed in the program. Future is bright.
According to some fans we don't pay our assistants near enough yet are the same fans who start calling for that assistant to be fired when their unit struggles.
Staff obviously has to have a good idea who else is leaving the program
Of course they do. They just don't tell people about it until they're ready. All is well.
Rock
Classic Rock
Heavy Metal
80s Hair Metal
90s grunge
Industrial
Blues
Some Techno/EDM
I'm just glad OSU fans didn't pull a Tennessee and have a meltdown when they hired Holtmann.
Bosa's comment was more about winning a national title as opposed to helping Nick's stat line. A starting DL of Bosa, Jones, Landers, and Young with a 2nd unit rotation of Cooper, Cornell, Hamilton, and maybe Jackson or Garrett would make our DL insane. If they can fix our LBs our defense will be a Top 5 unit again.
I think I know the person little Chris Fields is standing next to lol.
Someplace that has a franchise QB who isnt nearing retirement though I think him going to New Orleans to learn from Drew Brees would help him tremendously. Maybe Detroit with Matt Stafford to learn from. Maybe even Green Bay with Aaron Rodgers. If he can complete a pass and not turn the ball over he'll have a future as a backup. Look how long Chase Daniel has played (8 years, 2 career starts).
Cue the TTUN fan meltdowns.
The great thing about having Weber back is if Dobbins suffers from the Sophomore Slump we'll be ok at running back. Just as long as Mike keeps his hammys healthy. He was a different player once he got healthy.
Gotta think Jones will play both interior DL positions this fall and maybe even DE. That kind of versatility could help make him a Top 15 pick in 2019.
Looks up
Cinematic
Throwbacks
I wouldn't mind seeing something futuristic like a hyperloop. Public transportation in this country stopped taking leaps forward decades ago.