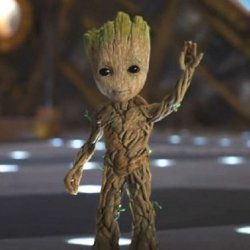 IamFin
---
MEMBER SINCE December 29, 2014
Favorites
COLLEGE FOOTBALL PLAYER: Troy Smith
COLLEGE BASKETBALL PLAYER: Evan Turner
NFL TEAM: Eagles
NHL TEAM: Flyers
NBA TEAM: Do I have to?
MLB TEAM: Phillies
SOCCER TEAM: Crew
Recent Activity
Earplugs.
Definitely not just you. I watched the video, turned to Mrs Fin, and said "my arms are bigger than Chris Evans' again. This is weird."
That would make sense if the contact was at the LB level, at the end of the day, the person with the ball will always need to beat one person. But I find it hard to believe that not just TCU and PSU, but every team we've played, has the talent and scheme advantage to overwhelm our O-line. This is an execution issue. The 4th and 1 that got stuffed yesterday should never have happened, because 3rd and 1 should have gained the first down. They're just consistently not generating a push at the point of contact.
Our run blocking, or lack thereof, will eventually hurt us if it doesn't get rectified. Lots of football left to play, and I'm cautiously optimistic, but as great as Dobbins and Weber are, it's hard to overcome contact at or before the LOS on nearly every play.
He said that at least three times. And I didn't know we moved to Columbius either lol.
Yes! I was furious when I saw them slam Haskins down. Completely unnecessary. Holding is always a hit-or-miss penalty, and every O-line is guilty of it, but there were some seriously egregious holds on Young & Co. in the fourth quarter, particularly when trying to get after him on keepers.
Not to nitpick, but Blanton's is a Buffalo Trace product, not Woodford. Just further proof that you clearly had a good time.
Why wait? I'm considering pouring him a glass right now.
That is some circular logic.
Yes?
Oathbringer is great too. The story focuses more on Dalinar, and has quite the revelation in it regarding the Voidbringers and the Recreance.
That was my first OSU home game. I'll never forget that kick.
Page turners. If you like high fantasy like Tolkien, or Martin, or Terry Brooks, absolutely.
1. On our drive home from Columbus last Labor Day, my wife asked me if I thought Urban should bench JT. I said I didn't know, but something needed to change. I'm still not over the way the offense has performed the last three years. 2. I turned off the Iowa game before it ended, the first time I have not finished a game since the 90s. 3. I can't read the Skull Session anymore. Sorry DJ, hoping it's just an off season funk. 4. I enjoy saying "bitterly disappointed."
Just polished off The Way of Kings and Words of Radiance, going to tackle some Hemingway and finally read Atlas Shrugged.
This is funny.
They need to have an empty chair for Windell (Miller High Life guy).
I grew up NW of Philly, Wawa's presence in Central Florida probably played more of a role in the decision than it should have... but giving up Wegmans wasn't easy. Flower & Garden festival is still ongoing at Epcot. Not Food & Wine, but still very cool. A couple food recommendations: Bauernmarkt Farmer's Market at Germany for the potato pancake with ham, onions, sour cream and the toasted pretzel with black forest ham and gruyere cheese. Florida Fresh Shrimp n' grits. Fleur de Lys at France Duck Confit with Parisian Gnocchi. Disney Springs has really stepped up their game. Paddlefish is fantastic, their crab fries and lobster guacamole are game changers. Also Pizza Ponte has the best bang for your buck. Pizza by the slice, they're giant slices and top quality. The porchetta is fantastic if you like spicy, and they have the best mushroom pizza I've had in a long time. Outside Disney, Rocco's Tacos is delicious, closer to Universal, and there are a couple Giordano's locations of you want your Chicago deep dish fix. FYI, parking at Universal is free after 6 PM, for what it's worth.
Hove, which park(s) are you visiting? Mrs Fin and I finally moved to Florida last year, and have taken full advantage of our new location. I'd be happy to offer logistical/food pointers. Feel free to message me. We know less about Universal, but I will say that City Walk just opened up a Voodoo Doughnut... must go.
What is this AFC Central you speak of?
As a Sixers fan, I'd like to see how they handle the rest of this postseason first (which will obviously happen). Bring Lebron in could be great, but could also be really disruptive to the growth and development of that guy young core. I'm skeptical that it would be beneficial in the long-term.
As for favorite stores, liquor barns in Kentucky are awesome, and Total Wine in Florida is up there as well.
I would recommend checking out Rough Rider, made by Long Island Spirits. While I won't share his name to respect his privacy (assuming he wants it), the head of distillery operations is a fellow OSU alum who started in the industry at Buffalo Trace. Not sure if it's available in Ohio yet, but he's pushing distribution, and I know it can be had in Pennsylvania and Florida.
Yeah, I'm a big fan of the system when deployed intelligently.
Do you have one? The house I mentioned above in my earlier post, is next to a large lake (former limestone quarry), so it was a ready-made source. Free cooling in the summer for sure. Water-to-Water heat pumps for radiant tubing (Warmboard subfloor and tubing in the garage slab) and water-to-air heat pumps for cooling. Of course, the pump skid for system was the size of an SUV and was incredibly expensive, so the return will not be very quick.