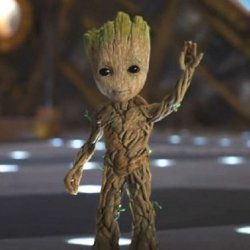 IamFin
---
MEMBER SINCE December 29, 2014
Favorites
COLLEGE FOOTBALL PLAYER: Troy Smith
COLLEGE BASKETBALL PLAYER: Evan Turner
NFL TEAM: Eagles
NHL TEAM: Flyers
NBA TEAM: Do I have to?
MLB TEAM: Phillies
SOCCER TEAM: Crew
Recent Activity
After this game, Dabo will go by "Bill."
Ah yes, the hasty generalization in its purest form. As someone under 40, I can say that having a grandfather that fought in WWII and another in Korea, I have a very strong appreciation for the acts and sacrifices made by those that lived and died before me. Not to mention the fact that it was covered more than once during my education. However, I do understand your misconception, and by rule perspective is certainly different for those that lived it. For example, this election cycle will include voters that weren't alive on 9/11/01.
I well-reasoned and supported argument in support of your position is something not likely to be downvoted. However, condescension, "boo-hooing," and other general actions of internet tough guys are frowned upon and treated as such. And that's OSU fans. As an outsider, the threshold of tolerance is even lower, and you're well below that. Bravo.
I'll make that three hour drive down I-4.
No. They lost to Pitt and TTUN.
Are you having sand and mirages for dessert?
If the content in his tweet is true (see updated article), and that's a big IF... this sucks even more, and hopefully we can just move on. I'm not going to pretend to know the letter of the NCAA "law," but if it's borrowing money from a family friend that isn't affiliated with OSU nor an agent, and he did indeed repay the loan as he says, I don't see how this is an impermissible benefit nor anything different than the actions of any other student who borrows money. If he did so to cover expenses related to being a student-athlete, i.e. the rumored travel expenses for his family, even more disappointing. Time will tell.
Drew Brees
I'm currently building a hotel in The Villages. Fascinating place.
Lots of classics on here, so I'll run with a newer one. Godsmack - Bulletproof.
Great choice!
The bubbles....
Next.
I haven't read Skyward yet, have to check it out. Warbreaker was also fantastic.
How is that series? I just knocked out the Mithermages trilogy, and while I didn't hate it, I also haven't been a teenager in a long time, so some of it just didn't resonate with me. Also, get off my lawn.
Alternating between the Witcher and Wheel of Time series, as well as Wired to Connect (taking a management course presented by the author) and Dare to Lead.
The Mistborn series (both) from Sanderson are also good reads. I enjoy seeing his progression as a writer from them to Stormlight Archive.
Agreed. You also need to consider the propensity they have to put the ball on the ground. Water doesn't make holding on to it easier.
So you're saying you like just about everything Buffalo Trace offers... bravo.
Hungry.
I'm not sure Dobbins ever left. It bothers me that the narrative has shifted to "we've got a running quarterback now, last year with an immobile QB defenses could key on JK, etc." When we boat raced Wisconsin, the Gumps, and Oregon, it was because Cardale took the top off the defense and they couldn't play up to stop the run. Can both those things be true? Maybe our O-line was just hot garbage at runblocking last year, and getting hit +/- a yard of the line of scrimmage made Dobbins tentative, and he started overthinking things. Also explains why Teague came in against FAU and was more effective, he didn't endure the psychological beating last year. Regardless, glad to see the team getting back to the type of running output we know and love.
Underrated comment of the day.
Awesome. I can't speak on BWW (pretty sure the location was different last year) but Frogger's is full of Buckeyes on game days. It's pretty cool, and that's coming from a guy that'd rather stay home to watch the games. Last year we just did BTN games at the bar, but now that the Mrs is on the board, we (or at least she) will be making more frequent appearances.
LoudBuckeyeGirl got it right, Frogger's & BWW are the two locations. We live in Longwood, so Frogger's is right down the road for us (and I avoid I-Drive on the weekends like the plague), but it seems like that'd be much more convenient for you. If you're interested in joining the Alumni Club, let me know, my wife's in charge of membership (or you can do it directly from the website). Welcome to Orlando. I can't help you with a Bengals watch location, but if you have any other questions about life here, feel free to message me.
I too was screaming at the tv when this happened.