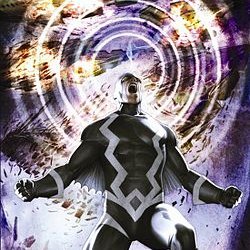 iamcbs
Cleveland, OH (via East Cleveland, OH)
Member since 24 June 2013 | Blog
I'm a life-long Buckeye Fan who has always bled Scarlet & Gray!!
Favorites
SPORTS MOMENT: Attending the 1997 Rose Bowl Game!!
COLLEGE FOOTBALL PLAYER: Archie Griffin
COLLEGE BASKETBALL PLAYER: Pete Maravich
NFL TEAM: Oakland Raiders
NBA TEAM: Cleveland Cavaliers
MLB TEAM: Cleveland Indians
Recent Activity
This year the bigger story is more about who's not attending than who is......
Cousins is a post player pure and simple, he doesn't do anything else and the Dubs play entirely too fast for a post player to be effective against them. When they go small who does Cousins guard? He's also a liability in pick-and-roll defense, which the Dubs play almost exclusively against the Cavs because they don't guard it well already, what happens when Cousins gets picked onto Steph or Durant 19-or 20 feet from the cup? Boogie is an NBA all-star and one of the top 10 players in the league, but at this point the Cavs are only concerned about beating the Dubs and Cousins won't help with that.
You evidently didn't watch the Finals this year or last. KLove wasn't the reason we lost these Finals, was he? Our Bench was awful, we couldn't rebound, except for LBJ and KLove and no one could guard Durant. There was just a small margin for error with the Dubs! The key off-season acquisition for the Cavs is keeping GM David Griffin!
Elijah Gardiner is taller and faster than both of them!
No she didn't attend tOSU, she's just a CLE Club Hopper, I can't use the appropriate term since this may be a family thread, that dated a few CLE Pro athletes and parlayed those affiliations into a radio gig at the AM Sportstalk station. This was bound to happen, it's the whole playing with fire scenario.....
Kerry Coombs turns out NFL 1st round draft picks like Smuckers turns out Grape Jelly!! Who's next; Ward, Arnette, Sheffield, Okudah, Wade, Williamson. Hell, probably all of em!! #whosgotitbetterthanus
I'm expecting a big year out of 'Grown & Sexy' this is his last shot to impress and he'll take full advantage of it.
Malcolm Pridgeon the 'big get' the JUCO #1 player that we had to have. He's still learning the playbook, according to UFM. What the hell did he spend all year last year doing? He was injured and didn't play a snap and he's still learning the playbook? That doesn't bode well for the O-Line coach or Pridgeon.
His offense is all isolation which makes his teams easy to guard as both Connecticut and South Carolina proved this season, as well as Purdue. His players are undisciplined and have no concept of time and score, their offensive efficiency is terrible and they don't get a lot of assists, Defensively you said yourself, they can't guard anyone, team or individually. His in-game adjustments are almost non-existent and they lose often to teams they have no business losing to. So yes he is a joke as a coach, Jim Foster isn't doing so bad at Chattanooga is he...
He's a marvelous recruiter and no one can deny that, look he recruited Plum and Osahor to Washington and his recruiting at tOSU has been spectacular. His coaching however, leaves much to be desired. His record against Top 10 team alone should tell you all you need to know about his coaching ability, as well as the last two B1G Tournaments. You're entitled to your opinion, however the facts tell a different story....
There are lots of reasons players transfer and to speculate is counterproductive. These young ladies have every right to do what they fiee is in their own best interests and they obviously don't believe matriculating and playing basketball at tOSU is best for them at this point in their lives. Wish them well and let them go on about their business. The team will be fine without them. CoachKJ15, McGuff is a joke, just watch his teams play.....
I think that's the only reason KMitch will stay, if she in fact stays, is because of her Father and maintaining his position on the staff. When she goes, there's no reason to keep him around.
What will be different next season? Will KMitch return? Will the commitment too the Defensive End of floor be better? Will the isolation offense and poor shot selection be different. Will there be in-game adjustments that actually work? This was a team with FF talent that Kevin McGuff coached to a Sweet 16 loss again. Until the Lady Bucks learn to value defense as much as offense, they won't progress. Until they learn that the assist is a part of basketball, they won't be any better offensively. As a comparison, in yesterday's Elite 8 Game, Connecticut had 20 assists on 30 made FG's. This is just not a well-coached team and it's easy to see why they lose.
That's such a bullshit narrative that people who don't know basketball perpetuate. Last year the top ranked recruiting class was Louisville and the year before it was Baylor, 3 years ago it was Duke. Geno doesn't just get all the best players, he just coaches the ones he gets better than any other coach in history. His Senior Class this year consists of Saniya Chong, who was the only player he recruited 4 years ago and former walk-on Tierney Lawlor, who answered a Breanna Stewart tweet to tryout becaus ethey didn't have enough players to practice. Kevin McGuff is actually a better recruiter than Geno, he's just no where near as good a coach.
I've heard it all before, this team will beat Connecticut, that team will beat Connecticut, Connecticut is ripe to be taken down, well 109 straight wins says otherwise. FSU had their shot and came up short when their best player missed a shot at the buzzer, MD came close twice, but no cigar. Connecticut has too much firepower on offense, they play defense without fouling and Geno and CD always find a way to tak away their opponent's best offensive player. Like they did last night with Sykes from Syracuse. Everyone said this was the the year to get them, not likely!!
I don't know what Irish team you watch, but they are aren't tenacious on the boards, their leading rebounder is Brianna Turner and she only averages 7.5 per game. They're in the middle of the pack in the ACC in rebounding and rebounding margin, now Turner is out injured. The problem tOSU wil have is defending ND, especially Lindsey Allen and Arike Ogunbwale. Westbeld will be a non-factor, she always is and Boley runs hot-and-cold, Mabrey can be a threat, but if she's not making her outside shot she won't be a factor either. Jackie Young is a stud on both ends of the floor and will be tough for tOSU to match up with, that said if the Buckeyes can bring the defensive intensity they brought in the first half of the Kentucky game and KMitch has a one of her signature game, tOSU can beat this team. They still can't beat Connecticut, but they don't have to play them yet.......
Lattimore's injury history has to be a legitimate concern, as well as his minuscule body of work, but his ball skills, hip turn. closing speed, change of direction and ability to shadow receivers were on full display this season and all were superior. While Conley may have had more film, I don't believe at any point in his career he had better film.
As long as the current staff remains in place, these things will continue to happen, McGuff apologists notwithstanding, the Lady Bucks made no adjustments to an offense that obviously wasn't working. Why not go inside to McCoy more? Waterman was effective in the high-post, did they exploit that? Doss' wild forays to the goal and Sierra Calhoun's inability to hit jump shots were killing them, do either of them know how to shot fake? It's not surprising and some of us predicted this before the season started. It doesn't matter how much depth you have if you don't know how to utilize it....
They have two seniors, Saniya Chong and Tierney Lawlor....
Connecticut Women are as close to a lock as you're ever likely to get in sports. You speak about next year, let's talk about this year. They probably have 3 AA's again in "The Wonder Twins," Samuelson and Collier and Gabby Williams, whom Jay Bilas described as the "most complete player in college basketball." Their current seniors, all two of them, if they win 10 more games will have a career record of 155-1 and 4 Nattys and have never lost a game at home. Next year they will bring in the #1 recruiting class in the nation, including national Prep POY Megan Walker a 6'1" wing, as well as five star guards Lexi Gordon, Mikayla Coombs and Andra Espinosa-Hunter, all between 5'8" and 5'11". They also have two transfers; former ACC POY Azura Stevens, 6'6" and former All-SEC 2nd Teamer Batuoly Camara, 6'2". If you couldn't get them this year, with the brutal schedule they played and after graduating the first three selections in the WNBA Draft, then how do you get them next year? I'm a Lady Bucks die-hard, I just hope KMitch comes back for her senior season, balls out and breaks Kelsey Plum's scoring record.
Puh-leeze!!! I don't what you're smoking ITIT, but it must be some powerful shit..... Have you watched Connecticut play?
Let's not put them in the FF just yet!!
Ricky Dudley was 6'7"....
As long as Kevin McGuff is coaching this team, there's no chance. If you think Connecticut is great this year, just wait until next year. They add Azura Stevens who was ACC POY at Duke, they add Batuoly Camara, an all-SEC player from Kentucky, who are sitting out as transfers. They add the consensus #1 HS player in Megan Walker, as well as three other top 20 recruits. They may not lose a game until 2020.....
It's amazing that more people on Message Boards aren't paid millions of dollars to coach football teams, since it's such an easy thing to do. The Atlanta Falcons had a record-setting offense this season, doing exactly what they did to get them the lead they enjoyed. How about the defense getting a stop, just one, does anyone believe that could have made a difference?