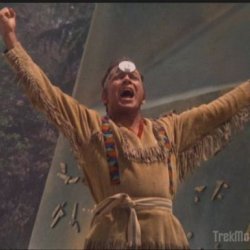 I am Kirok
---
MEMBER SINCE June 11, 2015
Favorites
COLLEGE FOOTBALL PLAYER: Troy Smith
COLLEGE BASKETBALL PLAYER: Mike Conley
NFL TEAM: Browns
NHL TEAM: Nope
NBA TEAM: Cavs
MLB TEAM: Yankees/Indians
SOCCER TEAM: Not a Communist...
Recent Activity
He has ZERO pocket awareness. He's young hopefully he learns
So far they've come.out disinterested
That's some of it the other part is Fields holding the ball too long
If that doesn't end tonight I'm going to be pissed. No excuse to allow the holding all game long.
He didn't out talent everyone at Utah or BG.
He had that Nike money. They let you get paid for your likeness, I'd watch out for Oregon...
What monster would downvote "baby Yoda"?
It's a spaghetti Western in space so not avengers with jokes and explosions every two seconds.if you liked the old 50-60s westerns you'll like this. I've always enjoyed Westerns so this is right up my alley.
I missed the kickoff, what was the sweatshirt?
Fuck em. Fuck them for the 90s fuck them for the 1900s. https://mgoblog.com/mgoboard/ohio-state-cheats-they-should-be-ignored
They're talking all this shit that Fields ankle is broke. The only way that happens is from his foot being so far up their ass. They have no idea what's coming for them. Shit will make Oz's jailhouse sex scenes look like a Disney show.
Truth be told. We are the ones with nothing to lose. If we lost we still go to B1G championship, possibly win and go into the playoffs. There's nothing itchigan can really do. We need to play loose and push their dicks in like every year.
Urban won a NC here. Day has not. Let's not forget what the man before set up.
How sure are you he's waiting on OSU and not ND? I don't think he's under the impression the the OSU will be open anytime soon. ND however...
That's exactly what a neckbeard video game player would say....
Wait. When do you think Urban got here?
You critcise tribalism and then engage in it. Watch the video he absolutely tried to rip MG helmet off. He also kicked him in the nuts. I think 4 games is fair for ALL involved. By my count that's 2 players for Cleveland and 2 for Pitt.
Thank you! I saw that and I'm trying to excuse it away as a former QB defending another QB but that was some of the dumbest shit I've heard said. Aikman is punch drunk anyway.
Dude just said bama should still be in the playoff conversation, over who? Fuck is that guy talking about?
LSU's defense is ass, my dude.
I think some people don't like that a lot of the "facts" are not facts at all. There's been a lot of manure spread over the field, it's tough to see the flowers.
Not really, there's bought examples out there of schools saying fuck you to the NCAA and getting away with it. See: Kentucky, Arizona, UNC, Alabama, Auburn for a few examples.
TBH, There were a couple of times I was offended at him playing QB lol
Or Ohio State the last 7 years...kind of a not well thought-out reply there from the crowd. Being undefeated is hard as hell.
Your attempt to distract is irrelevant. You knew what I meant, blocking the waiver and immediate playing time will be seen as the NCAA ganging up on some poor "child".