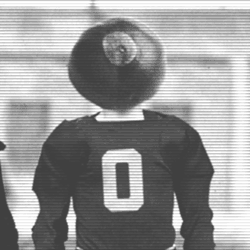 HX-50
Charlotte, NC (via Hudson, OH)
Member since 29 December 2011 | Blog
Favorites
SPORTS MOMENT: Having flag raising detail for the 2002 UM game.
Recent Activity
Nope, apparently Men's soccer is the true bad guy here... /s
Another Ohio ex-pat down in Charlotte. Just wanted to echo the sentiment that Cam really has grown up a ton. He's done so much for the community here and really seems to be making an effort to do good.
As if we weren't already doing this as part of the Josh Gordon rule of thumb...
Anyone remember "Celtic Pride?" "Hey this guy's the bad luck guy!"
I go to Roosters here in Charlotte. By far the best haircuts I've ever gotten. Had been going there for a while when someone finally pointed out that the name is probably an obscene joke.
Does intramural ice hockey count? A league even!
BTN does an international streaming package which plays the games. Also he should get AFN which will show the bigger games and if he is on base he'll probably also have an american IP which will allow him to use watch ESPN. Barring that a simple free proxy service like expatriot shield should do the trick.
Heading that way for the Ren Fest probably next weekend (Union County here).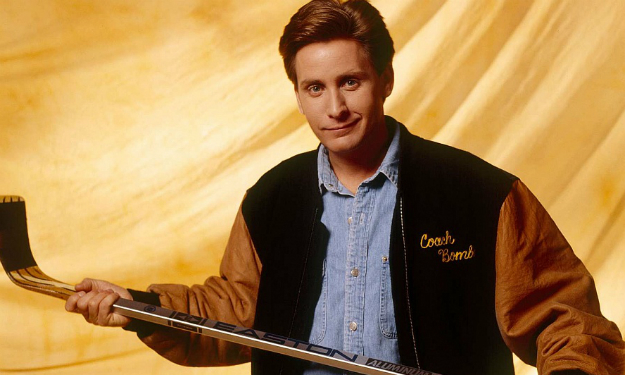 I'm so glad I finally escaped Hampton Roads...
And thank you for posting the youtube vid. I love that Optimus Prime's ringtone is You've Got The Touch.
But... the Go-Bots came out before the Transformers http://www.seibertron.com/transformers/news/the-transformers-vs-the-gobots/9789/
Well, I did make sure to post it in the 'anything else' forum.
Dx12 requires Windows 10 from everything I've seen. Windows 10 also has some pretty cool recording features for what it's worth. http://www.howtogeek.com/219947/how-to-record-pc-gameplay-with-windows-10%E2%80%99s-game-dvr-and-game-bar/
I have a 2012 macbook that I was able to add an SSD to as well as upgrade to 16 gb of ram. The thing still outperforms my windows laptops and stays cool while doing it. I ripped out the optical drive and put a 1tb HDD into it. I do a ton of web development so it's handy in that arena as it's Unix with a great front end. I can even hook into my windows PC that sits on the desk and take care of anything I'd need to over there. When the time comes to finally upgrade I'll most definitely get another mac.
I have several computers at the house as I do a lot of development/IT work. My go-to is still a macbook from 2012, it's a Unix based OS with a very nice front end. My PC is still cranking with windows 7 and I'll probably eventually upgrade to 10, but that's mostly for games anyway. I have a few versions of linux installed across several other boxes plus a ton of VMs. Mint is great for a GUI based linux, I also have Kali and ubuntu server. I wouldn't recommend those for beginners though.
http://espn.go.com/video/clip?id=13745379&ex_cid=espnapi_internal
HORSESHOE... BRONCO FOOT!
The image of shirtless harbaugh joining that fray just entered my head and I can't stop laughing.
I used to start at wikipedia and then just go to the sources that they list at the bottom of the page and use them.
As a former Stradley Hall resident I agree, we won.
https://teensneedsleep.files.wordpress.com/2011/03/smith-et-al-circadian-rhythms-and-enhanced-athletic-performance-in-the-nfl.pdf Really interesting study done on the MNF games and west coast teams playing out east.