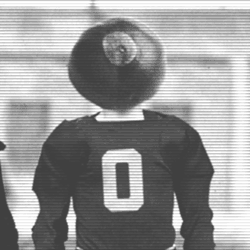 Huth
---
Member since 12 November 2011 | Blog
Recent Activity
Icy handshake with Boheim
Crean sore loser again I see.
Olidipo not looking like defensive player of the year vs. Carter Williams
Torg got what he deserved, I'm guessing those DUI attorney radio spots will be tougher to come by now. Glad Herbie stepped up and said something.
Where did this Craft image come from? Any way to get the side view of him jumping the camera man made into a poster? Signature moment of this Final Four run IMO.
I'm thinking Governor
Agree and that must be why we haven't seen more of him this season. Maturity thing
All of you raise your hand if you said this team would go as far as Willie B would take them. You were wrong and so was I. He has been a non factor outside of some rebounding. They have adapted to him doing nothing and Thomas has picked up the slack or Craft on occasion.
Someone explain to me how we have a team full of Mcdonalds all Americans, yet are lacking a consistent shooter from distance and anyone who can finish at the rim?
Was thinking the same thing v Purdue. High-ball screen killing us why not go to a press or zone anything to give a diff look. I know Matta hates zone and I respect that but throw some junk looks now and again to change momentum. Jim Ob was the master of switching D to keep the opponent off balance.
For those griping about the officials, get real. Check the foul shot stats. That is how the B1G should be called. We got out-toughed at home. Sweet16 is now a successful season in my opinion. I now realize how much Diebler and Lighty meant to this team. We left a championship on the table LY.
It was bad but didn't seem one sided. The zebras started off calling everything and then over-corrected in the 2nd half and swallowed the whistle when they realized everyone was in foul trouble. The two that come to mind, Sullinger clearly getting mugged on a shot underneath and then us tackling someone on a layup late with no call.