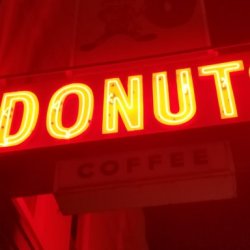 huber57
Columbus, Ohio (via Tunkhannock, PA)
MEMBER SINCE November 23, 2011
Favorites
COLLEGE FOOTBALL PLAYER: Chris Gamble
COLLEGE BASKETBALL PLAYER: Slam Thompson
NFL TEAM: Cincinnati Bungles
MLB TEAM: Cincinnati Reds
Recent Activity
Chrisman averaged 59 yards per punt!! Where is the love??!!
I had the honor of meeting Gen. Odierno in 1998 when I was a young second lieutenant in Germany. The guy is larger than life and was such an amazing leader. I don't know if he knows anything about college football but this choice can't hurt.
The only thing Buckeyes fans expect is to win every game by a large margin.
Is that too much to ask?
The only thing missing was the sound of the Predator growling with a shot of Chase Young in a 3-point stance.
The marketing people must love Haskins. Dude was touting Homecoming minutes after the game.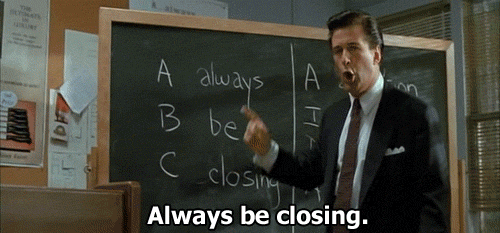 Why on Earth would Lincoln think that would be forgiven?
I am still so mad about that damn flagplanting. If I owned an NFL team, I would have drafted Baker and sat him until he was too old to walk. Yeah, that's one of the (many) reasons I don't own an NFL team.
Yikes. Not sure how I missed that. Mystery solved.
I am with you Warosu...
Two things:
1) I love how Dontre says is a great time to be a 'sports investor'. Not sure that's what I'd call it.
2) What the hell happened to Boss Doggs? They were the go-to in the mid-90s.
One of my very favorite Buckeyes!
I guess my question is: Where were students to report claims of sexual and gender-based harassment, violence and other forms of discrimination and harassment? I can't believe that there was no outlet for this before. Perhaps the police are best suited to investigate allegations of violence. If there was a place to do that before, why not bolster that place? Did this new office take the old one's place? Or are there now two places because no one ever likes to shut down an office (this is how bureaucracies bloat). Were they scattered across the university and now they are consolidated to provide more consistent care and counseling? the article doesn't say.
I guess I have a few questions.
However, while they have consolidated where to report, that same care hasn't been taken with where to seek other help. From the OSU press release:
Additionally, students can access confidential counseling on campus through the Office of Student Life's Counseling and Consultation Service and Student Health Services, offering medical confidentiality and support. Confidential advocacy services are also available in the community 24 hours a day, seven days a week through the Sexual Assault Response Network of Central Ohio (SARNCO). Faculty and staff can access confidential resources through Ohio State's Employee Assistance Program and SARNCO. The Wexner Medical Center's STAR Program also provides on-campus confidential advocacy and counseling in addition to the services currently available through the medical center's Emergency Department and the Mount Carmel Crime and Trauma Assistance Program.
I count seven different organizations there.
Don't be surprised is Chase Young is on one of these lists come December.
Running through our hearts
Winning the Heisman with class
Etched in the 'Shoe lore
I don't trust lawyers or cited laws. I mainly rely on random internet accounts for my legal advice.