Hovenaut
Moderator
---
Member since 03 November 2012 | Blog
Recent Activity
I have Tresselologist tabbed for my burner account.
Actually stunned I don't recall seeing this one before.
II is so underrated. Page and engineer Eddie Kramer crafted a superb record...Zep's heaviest, imho.
Happy to finally pay homage.
I'm struggling with Byeweek, let alone Nebraska right now.
I'm not ready to go there yet.
But I can't ignore the ways things are trending.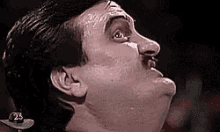 Yep. Although the title loss to UF had occurred over a year and a half prior, some of the wedding guests made it seem like it had happened the night before. It was f'n brutal.
I swear, you swear, we all swear...within the post.
Thanks for taking in kind, B75 - I'll delete your edited double post as well.
Dan is simply sharing the news as (likely) required of his duties and responsibilities as our 11W football beatnik.
So don't take it personal, TP.
I was in Jacksonville, Florida about 10 years ago (missed the MSU game, yes I know) for a wedding.
Good friend of my wife's, so I wasn't too well known beyond the immediate wedding party...but all that changed once word spread I am an Ohio State fan.
So thank you, Florida fans from that evening, for reminding me how awesome your program used to be.
Urban is still clearly in on the game plan/play calling, and I agree - he's looked off all season.
Sherlock Holmes would make an excellent field safety.
If John Watson understands gap responsibility maybe he deserves a look at lb.
Meyer had commented recently he "could be" back this season, coach-speak details preserved as-is:
https://www.elevenwarriors.com/skull-sessions/2018/10/97468/ohio-state-football-branden-bowen-return-dj-carton-baseball-player-bubba-bolden-transfer-usc
The 49 points Purdue puts up has me initially disappointed in the defense, but when the offense ain't doing much...and so on.
You can usually equate how/where a football team goes based on the performance of the offensive line.
2014 was the benchmark - tight group, talented group, and held it together post-VT (I don't think they were penalized the back half of the season?) en route to winning the playoff.
Keeping the snark at the door, I'm stunned at how much this group has regressed. The offensive line, in it's present state, just aren't getting it done.
I don't know what the fix is - I'd like to know if Brady Taylor can go. The guy has been in the program five years, with little PT to show for it? Meyer has dumped kids quicker in the past for not developing. Get him in at C and move Jordan back to guard (I'd pull Knox). Ditto for Brandon Bowen - I'd welcome his mean streak up front.
Prince's recent struggles are mental, but baffling nonetheless for a three year starter.
There's a ton to look at here, and a short time to get it together as we face November.

I still believe in the premise of the offense, because you have got to be able to run the ball.
But maybe some simplification is needed, because what's being practiced/studied/discussed/taught during the week just isn't translating on Saturdays...and I don't see any opportunity for improvement staying the current path.
The disconnect is baffling, given the level of talent/experience this program has.
As I observe from the armchair, of course.
This is not the success I want to see equated with Ohio State football.
I admit it, I laughed at Corey Lathrop's creation.
"If Ohio State can win the rest of its regular-season games, it will still win the Big Ten East. If the Buckeyes can win the rest of their regular-season games and the Big Ten championship, they'll still have a good shot at making the College Football Playoff. And if the Buckeyes can win their way back into college football's top four and make the playoff, it remains possible that they can still achieve their top goal of winning a national championship."
Those are some big ifs right now, and taking one at a time.
The biggest issue is development - there's key personnel on and off the field that just aren't getting it done.
That's a big picture resolve, I remain optimistic but not sure if Ohio State can get it together the remainder of the season - it's going to be a fight week in and week out.
Reading this, and looking back at what we've mostly enjoyed over the past 15 years..
Saturday night sucked, but it's still pretty good to be a Buckeye.
He's making a tough decision, but looks like with poise and positivity as he focuses on his education and the future.
Best of luck, Malik Barrow.
Thank you for sharing 24/7's follow up piece on Tyler Trent, BAB...humbling perspective.
New week, bye week.
Moving forward. Hopeful Ohio State can regroup and rebound...staying optimistic, even if the reality of what this team at present is clear (talented...yet flawed, unbalanced).
For me, Ohio State disappointments hurt the most, but the successes are unlike anything else I could take from being a sports fan (and this is coming after my long suffering hockey team finally won a Stanley Cup last season). Ohio State will be back, although I don't know if it'll be this season.
Well said, and in more ways than one, MB.