Hovenaut
Moderator
---
MEMBER SINCE November 03, 2012
Recent Activity
That's a relief.
(It's been a wild past few nights in DC Metro...)

I can understand Haskins' reactions to all this, I'd probably feel the same if I were him, and he'll have his chance(s) to get some payback.
For the short term, I'm eager to seeing him signed and into camp where he can get settled in and learn the ways of the NFL and Jon Gruden's offense. I'm hopeful I don't see him in live, meaningful play anytime soon - the Redskins can't throw him out there right now as he gets up to speed and they still have other roster needs (I'd love a number 1 wide receiver, please) to address.
In time, he'll learn to play for himself, all supported by a fanbase that's desperate for a long-term winner at QB.
Is Feaster the first non-QB to xfer portal on?
Were the bachelorette party goers Giants fans too? (Sorry, that was fruit of the lowest hanging variety)
Beating USC in football...
I love it.
Thanks, fellas...a damn fine night I must say.
My son legit asked for a Haskins jersey.
I about cried.
As we share NFC franchise dysfunction...
I know your pain, Senior.
I'm very happy for Haskins and his family.
I expect Mr. Snyder and company to groom DH right, but I'm thrilled about our professional football team for the first time in awhile.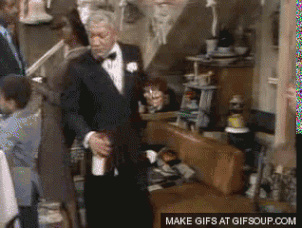 BUNGLE LOVE.
STILLERED IN.
Wear your coat up there, Ed.
BILLS MAFIA.
That dude was frustrating to see at Iowa, but he's going to kill it on Sundays.
PICKETH INNETH.
JAGS ON.
I sit in silence. Well, at least after I laugh a little more.
What in the hell...