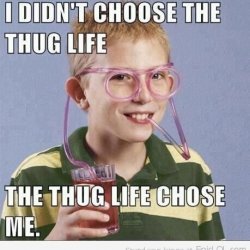 HotSauceCommittee
---
MEMBER SINCE May 30, 2012
Recent Activity
Chase doesn't tweet anything if it was a drastically severe violation.
Aikman said it quite well - the game is moving too fast for Haskins. He looks tentative and honestly simple not ready for prime time. Hopefully the Skins have patience with him.
I will be happy with a 1 point win. Pretty shocking figure.
Right. Before the bye, I believe we had the #1 and #5 running back in the Big 10 from a yardage perspective in Dobbins and Teague, respectively.
I thought I saw Bowen limping pretty noticeably after Carmen Ohio.
Looks like they are keeping the channels active while they continue to negotiate.
https://www.google.com/amp/s/www.cordcuttersnews.com/att-sinclair-agree-to-an-extension-to-keep-local-abc-cbs-fox-nbc-stations-on-directv-att-tv-now-u-verse-tv-more/amp/
It took almost a decade for the Bill Cower talk to calm down. He never caved. Gruden caved but it took a decade and the Raiders giving him every thing.
Eagle Rare, EH Taylor, Buffalo Trace, Weller 107, Weller Special Reserve all been available locally. Some Stagg, Jr. and even Elmer T Lee in recent weeks.
Saw the NB score, but not the game. Based on the recap it seems NB didn't look great. Can anyone share?
Gus Johnson - love that guy! That is all.
Fields looks off today. Pound the rock until he gets a rhythm.
I thought the same. It makes little sense. Maybe they are acknowledging him only and he'll play special teams and mop up duty to see how he feels.
Lot of space to cover on a repaired Achilles.
He doesn't deserve a reward in this situation. Patriots will give him a short, short leash Z
The dreaded high ankle sprain has ruined many fantasy football seasons for me. When will a player return, will he be full go, will he regress, should I start him? This is especially a bad in injury for RB, WR and DB. Not so sure about lineman so perhaps the recovery due to less cutting and side to side movement is quicker.
When asked Justin Fields labeled Garrett Wilson as the wide receiver to watch.
It is quite amazing that the last 300 posts (give or take) have all said fundamentally the same thing.
I thought that same thing. The NBA is garbage right now with the players ruling the roost. A player who just signed a monster contract should not be able to demand to be traded. I used to watch games 3-4 times per week. I watched maybe 10 all last season including the playoffs. No loyalty, no team, just bitch and want to go play with the best only to bitch again 2 years later because it didn't work out. Paula George is the perfect example - did it to the Pacers and now OKC in the span of what 3 years.
I get it is certainly the players right to do so, but for me, blah. Not interested and not a fan. I blame LeBron.
Just read the same thing. Makes more sense. Rather than lose KD for nothing, they acquire a trade chip and two decent roll players. Russell will no doubt be moved prior to the trade deadline, if he ever suited up for GSW.
The jokes on the live feed are hilarious.
Kids want in, kids want out. Kids want in, other kids waiting for the spot. Kids waiting for the offer that never comes, while others got the offer but waiting for others, maybe better offers.
Shit! I stress out when I am buying a hat. That question of "will that hat be gone if I run to another store or wait until tomorrow". This has to be a stressful process for these kids, especially the ones that aren't five and higher four star recruits.
I think this concept would be a good article on the main page someday.
Look for Elijah Craig Barrel Proof. My fav bottle right now.
Blade and Bow is a solid poor and that Pot Still is mighty tasty.