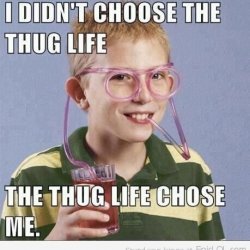 HotSauceCommittee
---
MEMBER SINCE May 30, 2012
Recent Activity
Gus Johnson - love that guy! That is all.
Fields looks off today. Pound the rock until he gets a rhythm.
I thought the same. It makes little sense. Maybe they are acknowledging him only and he'll play special teams and mop up duty to see how he feels.
Lot of space to cover on a repaired Achilles.
He doesn't deserve a reward in this situation. Patriots will give him a short, short leash Z
The dreaded high ankle sprain has ruined many fantasy football seasons for me. When will a player return, will he be full go, will he regress, should I start him? This is especially a bad in injury for RB, WR and DB. Not so sure about lineman so perhaps the recovery due to less cutting and side to side movement is quicker.
When asked Justin Fields labeled Garrett Wilson as the wide receiver to watch.
It is quite amazing that the last 300 posts (give or take) have all said fundamentally the same thing.
I thought that same thing. The NBA is garbage right now with the players ruling the roost. A player who just signed a monster contract should not be able to demand to be traded. I used to watch games 3-4 times per week. I watched maybe 10 all last season including the playoffs. No loyalty, no team, just bitch and want to go play with the best only to bitch again 2 years later because it didn't work out. Paula George is the perfect example - did it to the Pacers and now OKC in the span of what 3 years.
I get it is certainly the players right to do so, but for me, blah. Not interested and not a fan. I blame LeBron.
Just read the same thing. Makes more sense. Rather than lose KD for nothing, they acquire a trade chip and two decent roll players. Russell will no doubt be moved prior to the trade deadline, if he ever suited up for GSW.
The jokes on the live feed are hilarious.
Kids want in, kids want out. Kids want in, other kids waiting for the spot. Kids waiting for the offer that never comes, while others got the offer but waiting for others, maybe better offers.
Shit! I stress out when I am buying a hat. That question of "will that hat be gone if I run to another store or wait until tomorrow". This has to be a stressful process for these kids, especially the ones that aren't five and higher four star recruits.
I think this concept would be a good article on the main page someday.
Look for Elijah Craig Barrel Proof. My fav bottle right now.
Blade and Bow is a solid poor and that Pot Still is mighty tasty.
I read an article yesterday, maybe Fox or MSN, that stated OSU had the 11th toughest overall schedule. All the big hitters in the BIG made the list but only a few teams from SEC. Bama and Clemson were not on the list at all.
They did mention the lack of big games early but gave OSU credit for seasons past with marquee OOC games. They highlighted games against Sparty, WI, Penn State, Nebraska and MI, not to mention NW and Cincinnati. Tough schedule with new coach and new QB.
It is not how you start but how you finish. Besides, Midwest football fans know that Cinci game could be tough.
I was hoping to see more 24/7 Milton discussion today.
The thing I never quite understood about some of opponents last season, specifically in the Michigan game, was why they didn't throw more against us. There were times in the MI game where Harbaugh's offense went so basic, even after we had 3-4 pass interference calls on consecutive drives. Arnette and Sheffield both have all the physical skills, but seemed to lack technique. Hopefully for Arnette his technique improves and he plays like a legit CB #1 or CB #2.
I see what you did there.
Between this game and Cinci, who will play us tough, I think it will be an odd start to the year. Even Indiana will probably give us some fits like they traditionally do. It might take 6 games to figure out just how good this team can be.
She has to be an athlete herself. Or years worth of putting hay up in their barn.
Just watched episode 1. Great start.
What has been your favorite story to cover this past year?
Or what has excited you the most on either the football team or hoops squad?
What has left you scratching your head?