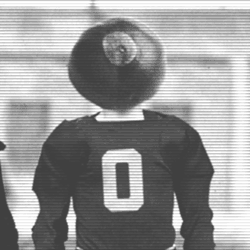 Horvath22
---
MEMBER SINCE March 01, 2014
Recent Activity
Top 4? Are you kidding me? I'll settle for staying out of the bottom 4.
I'll second that. Trap game.
He will able to finish at the rim.
Yeah, I saw that too. I don't think any of the writers proof-read their articles.
Thanks, Chris. I appreciate the work. It's more breakdown than we get from the writers on the site.
OGJ, you understand the game of BB.
Back in the day we had two champion swimmers from Hawaii, Bill Smith and Keo Nakama, who swam for Mike Peppe. That was when OSU ruled the waves, and the diving.
I remember Bob White from Covington. One of Woody's Boys.
Give CJ a break. He's not really a point guard, but is forced to play the position. He's doing the best he can. We don't have a true point guard on the team. Haven't had since Deangelo.
Absolutely. It's why he is our PR guy. Hands. Patriots will probably pick him up, late round or UFA. He's their kind of guy, that other pro franchises disdain.
If we make the NCAA, Holtman is a miracle-worker. It will be a struggle to make the NIT.
Try reading the whole NFL.com article. In the OSU section you'll get a good explanation for his time at OSU. As I remember, he had a come to Jesus meeting with Marotti and Meyer, and was nearly gone. His dad and uncle Keyshawn Johnson were the only thing that kept him at OSU. They basically told him to grow up.
Or, as Artie would say, "Verrrry interesting."
Thanks for sharing, 47. You have some excellent writing chops for sharing these memories.
Do you go back far enough to remember "Babe Parilli" at Kentucky? I'm sure your dad would have remembered him. Thanks for sharing.
Premium stuff, 68. Well done. Much appreciated.
Is the coach related to Joe Trivisonno?
Vintage 68. Thanks, bro'.