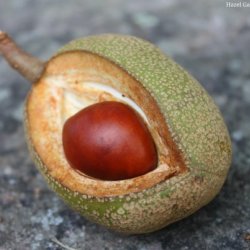 Hoosierbuck7
Jasper, IN (via Cincinnati, OH)
Member since 07 February 2014 | Blog
Favorites
SPORTS MOMENT: Standing on the field next to Orlando Pace and Eddie George before a football game.
COLLEGE FOOTBALL PLAYER: Eddie George
COLLEGE BASKETBALL PLAYER: Jamal Mashburn
NFL TEAM: Bengals
MLB TEAM: Reds
Recent Activity
Listen to X.
Live on Kentucky border. While there are many great suggestions - Elmer T Lee is impossible to beat for the price...and gets grabbed up by many bourbon lovers. Sazerac Rye is another good "gift" choice for the price.
Not trying to be a troll on your post, but do you even watch the NBA? Cal basically has supplied half the young talent.
Karl-Antony Towns, Anthony Davis and Demarcus Cousins are arguably the three best young bigs in the game. They have other players succeeding to like John Wall, Brandon Knight, Devin Booker, Eric Bledsoe and Julius Randle. The one and done has worked well for them.
Personally, I agree I wish they stayed longer like CFB. I wish we saw more of the Buddy Hield's of the world, but it is what it is. While the one and done rule isn't helping college basketball at all, it definitely hasn't hurt Cal and his supply of NBA talent.
Been saying for awhile that the staff would give him a shot at WR, because it is where he wants to play (on offense). Considering the lack of tall, physical receivers on the roster, and the possibly of missing on both Corley and Victor...it makes sense. Kid is a supreme athlete, with great leaping ability and ball skills.
My two cents - Dwayne Haskins, Keandre Jones, Malik Harrison, Jordan Fuller and a random DT.
Harrison wants to play offense...and with misses on Corley and likely Victor, I think he gets his shot there (and kills it!). That leaves a spot for Jones at LB...to join Haskins.
Next Purdue coach. #MarkItDown
Has to do with family and the health of his dad. That's it.
Well it wasn't quite the season he or DeSoto was hoping for. Still, after some digging it appears I was wrong. Texas 247Sports is reporting that the staff there is still in contact with Wallace and he may take a visit there. The staff is obviously covering their bases like they did in the Kareem Walker recruitment.
I think this is part of it. I also wonder what this means for Tristan Wallace. Kurelic is reporting that Wallace is committed even though the Buckeyes seem to be looking around, but I wonder if his struggles during his senior year have forced the staff to pursue some other options (including committed kids). December-Signing day is always eventful under Meyer, and I expect this year to be no different.
OTBuckNut FTW.
My feelings exactly. Four losses in the Urban era. FOUR!
Getting tired of the spoiled, angry fans with no perspective. This has been a golden era of OSU football, and we should be thankful. Glad someone got on here and said what needed to be said. Kudos to you...wish I had 100 up votes to give.
My take:
Recruiting drama is easier to take when 1) Urban Meyer is your coach and 2) Your team is already stockpiling recruits in multiple classes. I'll sit back, let Urban and company do their thing, and not spend much time worrying.
Agreed. I think Walker will be a very good RB, and I'm not going to act like any other way just because he might be headed elsewhere. That being said, I don't see any drop off with Williams. Walker might hit his top gear faster, but Williams looks faster over all. Also love the physical, punishing way he runs the football.
Not sure what I get what Walker is thinking. When Zeke leaves this year, there are plenty of carries to be had (even with Curtis Samuel and Mike Weber). Still, grab the guy that really wants to be a Buckeye.
Kevin Wilson is still unimpressed.
Was sitting in front of a high school ref at the game (who was a Buckeye fan), and he was complaining all game as well.
I've been to a lot of games over the years, but it appeared to be the worst game I've ever seen officiated.
Great stuff Jonathan! Welcome aboard.
By the way - Anyone else notice IU's turf? Most high schools do a better job maintaining their turf than the folks in Bloomington have. Embarrassing...
I feel like we start to see some steps in the right direction this weekend. These issues have been discussed ad nauseam, with fingers being pointed in a ton of different directions - play calling, blocking, execution, penalties and so on. I for one am ready to move on.
Regardless, we've learned that expectations were likely too high coming in, and that this team has some things to work through to be great once again. That's fine, as long as the expectations don't impede the process.
Great stuff Kyle. Hopefully Buckeye fans will read this, calm down and trust the coaching staff.
As my college golf coach would say all the time - "Golf isn't owned, it's just borrowed sometimes."
This story is living proof.
Considering the haul in 2015...and the fact that Nick Conner showed he's the real deal in the spring game makes me feel pretty good. Lots of young talent at LB right now, and I don't think the staff has much to worry about.
Braxton Miller Part Deux.
The future is bright boys!
Gotta give Gustin and the family credit. Have played things close to the vest. No one seems to know much...and the Crystal Ball predictions have been very quiet.
Yay, let's remove that quote. Not exactly a good one for other recruits to see! Haha
Good for him. The best way to continue to get great recruits is to show you're a players first program...and it is cool to see Buckeye Nation rooting for Cardale to make the wise decision! One of the craziest stories I've ever seen play out, and excited to see how the NFL pans out for him.