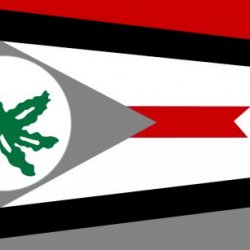 Hoody Wayes
---
MEMBER SINCE October 18, 2010
Favorites
SPORTS MOMENT: Meeting Woody Hayes.
COLLEGE FOOTBALL PLAYER: Archie Griffin
COLLEGE BASKETBALL PLAYER: Jimmy Jackson
NFL TEAM: Bears and Browns
NHL TEAM: Canadiens and Black Hawks
NBA TEAM: Bulls and Celtics
MLB TEAM: Tigers and Cubs
SOCCER TEAM: Central Trail Cubettes
Recent Activity
2 against Navy? Meyer must've been stunned.
Great stats, ahoy! Thanks again, swabby!
Well, Meyer's still an OSU employee...
Great point! I certainly feel the national championship game against Oregon was indicative of the "high risk, high reward" trait you note, regarding turnovers: Bucks 4 (3 fumbles lost and 1 INT) vs. Ducks (1 INT). Ducks had more penalties, though. Oregon (10-76) and Ohio State (5-30).
Thanks Unknownmusketeer for the effort and the comparison: 2006 and 2008 suggest aggressive team-play works.
Thanks for your effort, NavyBuckeye91! That's coming from an Army Buckeye, BTW!
Stats can beckon one to take a deep dive (pardon the pun, NavyBuckeye9...).
The 2014 stat is Tresselian! Did the loss to VA Tech have a recalibrating effect?
Just as remarkable are the 2017-2018 stats: Why the dramatic uptick?
Conley is looking to his left, away from the ball and Samuel appears to on the chill.
Vaughn Broadnax = Fullback-Name + Fullback-Game
Cornhusker sellouts? Life in Lincoln vs. life in Columbus may have something to do with it:
https://en.wikipedia.org/wiki/Lincoln,_Nebraska
https://en.wikipedia.org/wiki/Columbus,_Ohio
Columbus, Ohio is an NFL-quality city with a college football team: Lots more to do, than in Lincoln.
Adnan Virk is a terrible broadcaster.
He slurs, punctuating his slurring, with an occasional...semi-intelligible, utterance.
I thought of this, every time, I heard Virk:
Adnan Virk needs elocution school...NOT Jujyfruits!
"INFLICTING PAIN ON TTUN" should out-distance "BUCKSFAN CHANGING ICON", in the longest 11W Threads category.
I mean, this thing should top the forum...forever!
Note: "INFLICTING PAIN ON TTUN": The title of Meyer's OSU-Bio.
Agreed.
SAT, SEP. 14 INDIANA 5-7 MEMORIAL STADIUM (BLOOMINGTON, IN) could be tricky, too.
Here's the 1979 conference championship games:
Yep, the parents...
Just-in Fields...harvesting...in what the announcer calls, "the Massey Ferguson" red zone. LOL.
From Yahoo Sports:
"Texas A&M: NC State took a 13-7 lead and the Aggies steamrolled the Wolfpack from that point on. The Aggies scored 45-straight points on the way to a 52-13 win.
Trayveon Williams scored a 93-yard touchdown early in the fourth quarter that helped him set the single-season school rushing record.
NC State fans reacted appropriately":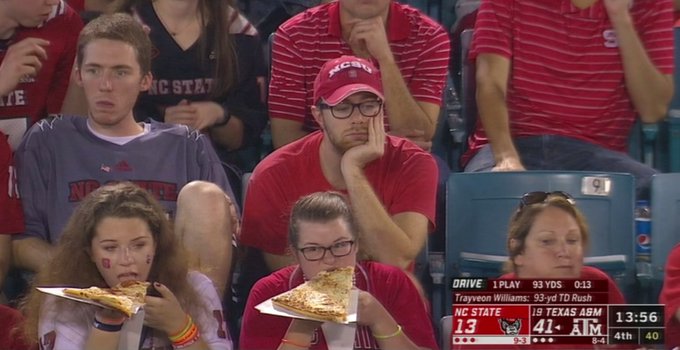 "I thought his article on Tom Mars was a good primer on what went on behind the scenes to get Patterson and Van Johnson eligible immediately":
Anything's possible for Urban Meyer. Even though he has nothing more to prove at Ohio State, he could come back here, to coach. I think this is unlikely. But, it is possible.
More likely is the possibility he will coach at USC. I'm surprised he's never coached in the Rose Bowl. When he stands on the 50-yard line at the foot of the San Gabriel Mountains on January 1st, Urban Meyer may have a vision of his and his family's future that is too beguiling to resist. "I can coach here, every other year...at least?!!?"
Be sure of one thing, Urban Meyer's ambition burns. Read between these lines:
https://sports.yahoo.com/urban-meyer-1-1-hope-find-something-fall-love-163017993.html
How about this? Urban Meyer Returns To Coach Ohio State.
Eliminate the opinions (i.e. polls and committees).
Opinions are subjective.
That which is subjective is subject to doubt.
We don't doubt who won the conference championships.
Not watching ESECPN at the moment. Will NOT watch the CFP. Will either DVR (to skip commercials) or go back to radio (WBNS via TuneIN app), for the Rose Bowl. YouTube's another option, as well.
To your, "especially as teams water down schedules to try to be undefeated"...
Schedule the college football season like the NFL.