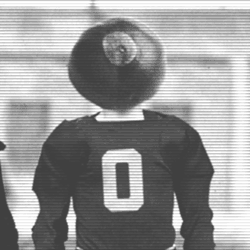 Hondo
---
Buckeye, AZ (via Orlando)
MEMBER SINCE July 18, 2015
Longtime Buckeye fan. Have memories as far back as 1964. Was in the stands when Archie ran wild against North Carolina and nobody knew who he was. Am a husband, father, grandfather and crazy fan of the greatest college football program in the history of college football.
Favorites
COLLEGE FOOTBALL PLAYER: Tatum
COLLEGE BASKETBALL PLAYER: Before there was Jordan, there was David Thompson
NFL TEAM: Still The Browns
MLB TEAM: Tribe
SOCCER TEAM: No
Recent Activity
Would be fun to watch Bama wipe them out but will be even more fun to watch the Volunteers do it!
Have not enjoyed some of them but these were spectacular: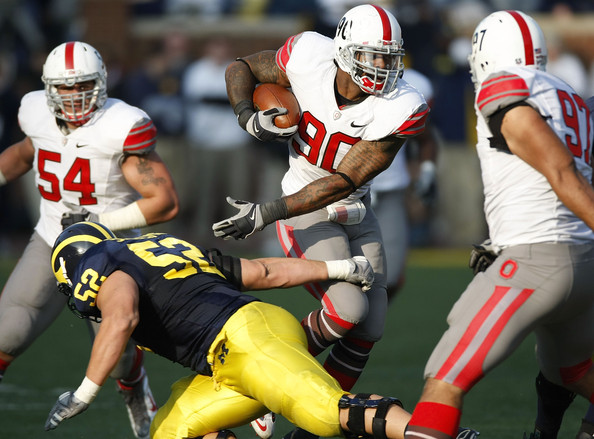 They're thugs, alright. But did either of them ever shoot themselves? Plaxico checking in.
Do you prefer smoke or edibles?
Andre Rison kind of tips the scales though, no?
Don't know when he has to make his decision but if he comes up huge on the national stage in the next three games, his timing to go to the league would be great. Either way, young man, go and get it.
I love, love, love that with one game to play in a potential NCG season, Jonathon Cooper chose to play against TTUN. That's all you need to know about that guy and The Game. And he had a sack. Well done, young man.
No chance. If he's around a 40 pick in this years draft, he could drop to 50 next year with another year of wear and tear. NFL caliber running backs have to go and get it the moment they're eligible, and not come back.
Is the Pat McAfee Show something?
All hope is lost:
https://local.theonion.com/man-who-thought-hed-lost-all-hope-loses-last-additional-1819565674
Play for National Championship?
The play Fields got rolled up on was not dirty, in my opinion. Wolverine guy was bull rushing our tight end and it happened. Unfortunate but not uncommon and definitely not dirty. Remember Joey Bosa at Penn State? The shoe thing was stupid and funny given the fact they were caught and the flag was thrown. Michigan players giving a stupid look is not a bad thing!
Agree. Made all the difference.
Think of Chrisman in last year's MSU game at East Lansing. He was the player of the game. His performance definitely seems to have dropped off. We haven't need him to perform at that level, obviously, but likely will in the weeks ahead.
I like the fact that Day has NFL experience, where divisional foes play one another twice each season. He and Hafley are used to that dynamic. Could give us an edge, especially with the rematch being on a neutral field as opposed to being in Madison.
Something's been updated.
Justin made clutch plays with his arm when we needed them. Not much with his legs though, even before he got rolled up, which may be an indicator that the hit he took late in the State Penn game was affecting him. A little worried about his legs going into Indy.
I had an incredibly bad feeling before 59-0 happened. In the other hand, I also had a bad feeling before 31-0 so it kind of balances out.
Art Schlichter. And I'd have just one question for him. WTF?
Something tells me most fans would find a way to enjoy the asterisk. But if it was truly too much to take, maybe OSU could decline the trophy? Or put it in a dark and unidentified closet, as opposed to the display case.
Of course we want both, but let's keep it real. Losing to TTUN but winning the NCG is a ruined season? C'mon man.
100% this. Lousy weather is a factor that helps the less talented squad.
Good Lord, no. Remember Chris Ash is all I have to say. A once promising career in the shitter because of a lousy decision.