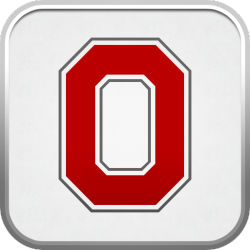 Homey1970
---
MEMBER SINCE February 24, 2013
Recent Activity
Anyone who's been on campus 2+ years and hasn't made any headway towards significant playing time is a potential transfer.
Also, based on the amount of success a lot of transfers have had after leaving OSU, I'd say this topic isn't as taboo as it may have been.
I heard that a former Buckeye QB turned out ok going through the transfer process. Hope Alex has the same success as Tate "Big Dick" Joe.
Come to think of it, we all kind of looked like goofy space cadets muddling between shops in there and the facility maintenance team was straight from the cast of "Sneakers".
Sorry. No SGC either. Just a stinky odor that awaits behind the second blast door.
UFO info classified top secret because it would cause "grave damage" if released?

Well, that's the definition of top secret information:
From DoD Manual 5200.45 (https://www.esd.whs.mil/Portals/54/Documents/DD/issuances/dodm/520045m.pdf?ver=2018-04-06-075606-737) see paragraph 2.a.(7j(e) on page 11.
"What is the level of damage (i.e., damage, serious damage, or exceptionally grave damage) to the national security expected in the event of an unauthorized disclosure of the information? If the answer to this question is damage, classify the information "Confidential." If the answer is serious damage, classify it "Secret." If the answer is exceptionally grave damage, classify the information "Top Secret."
However, dealing with UFO's, I'd prefer the use of the NATO top secret classification term "COSMIC" vs. TOP SECRET.
Regarding the information itself, I'm fascinated by what hard facts the government has. Technology? Facts that would cause undermining of government/society norms?
Having worked there before, I can attest that no aliens are kept in Cheyenne Mountain (Air Force Station). My daughter already asked.
No worries. Just sit back, coombs your hair and have a cold one.
At their ages, it's using more about pores.
The hate would only come from my fellow 11W "trolls" as I have no social media accounts to virtually accost.
If offered, I'll accept a position for $345K and will sign a non-compete agreement and will never need a raise.
Technically, the refs blew the fucking game.
John Bonham is on that Rush-more. RIP to Peart
I wish finding a job was this easy.
For ttun, it sucks either way.
Hafley poaching Duggan does open up a GA slot...go for it Jimmy!
That's my dad's shoe, circa 1976. Wore them to the disco when he and mom did the "Saturday Night Fever" dates.
Sorry Sparty. All I remember from that season (my freshman year) are our LSU victory, ttun heartbreak, seeing my head coach for the first time chewing his fingernails on the sideline and 4-6-1.
Stop disrespecting Princeton's schtick.
In the old days, the stacks and sex went hand in hand.
Delivered them two houses down from DPJ's
DPJ must have got a view of the team's next "team building" trip and didn't like the itinerary.
To assure a 1st round (possibly top 10) pick has got to be the driver here. Wade may have ended up a 2nd or even an early 3rd rounder this year.

Wade also has worked to do mentoring his fellow Trinity Christian Academy teammate Tyreke Johnson and the other DBs.
So excited to hear this news.
Dylan Moses' dad had a word with Chase.