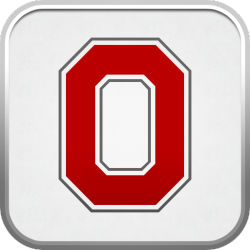 Homey1970
---
MEMBER SINCE February 24, 2013
Recent Activity
Nice take.
Got any young female loved ones I could ask to violate? What's the harm?
I about fell out of my chair when my daughter told me about a highly rated FB recruit (signed with Notre Dame) who asked her straight up if she would meet with him to have sex. My youngest daughter is virtuous (never went out to a single party in high school...only had a handful of dates and no serious boyfriends). The two only attended nearby high schools and, from what I can tell, only knew each other through social media. It's straight up crazy.
Looking forward to seeing Sermon plant his flag in The Shoe.
They intentionally targeted him. There's a difference.
Well, it appears to have two buck-eyes.
I see on Google Maps that I work just five miles from TreVeyon Henderson's high school, so I think I'll go talk some Ohio State words of encouragement to him when school is back in session. Self-starter recruiting always works.
#CoachCoombsKnewWhatItMeant
That's the way the USN treats its revered vessels. Once you're "struck", you just don't exist. Hence, "hello, Enterprise" (CVN-80). "See ya scrap-heap" (CVN-65).
Go Air Force!
Would assume PSU diplomas would be:
"WE ARE Pennsylvania State University"
My grandfather's, from 1941, and mine, from '92 have it too. "THE" Ohio State University has been around a lot longer than NFL Monday Night Football roster introductions.
Respectfully, "AN Ohio State University" should belong to an institution like Ohio University.
I wish I had the opportunity to turn down $7.6M for one year's work.
Seriously, Cardale is paying a huge price with the XFL shutting down right after he gets benched. Ouch.
The COVID quarantine in New Rochelle will slow Pitino's start out of the gate as the strippers and hookers won't be readily available.
A partial scholly to start grad studies may still be worth it.
GCU has been around since 1949. Although, it's athletics teams haven't been D-1 nearly as long and the student body has dramatically increased over the last decade.
Just picked my daughter up from the airport as she's starting Spring Break from GCU. She's bummed.
Looking forward to hearing those "essential" persons in the stands, with their individual voices, heckling the teams/coaches. Should come across loud and clear over the TV.
Bubble Boy already made his reservations and bought his ticket and now he's pissed.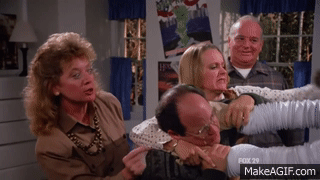 I thought that they had already been doing that for years.

They did have a revenge tour but it was canceled too.
...but they need the money so, the players will still travel, move in groups to/from venues and hotels...and family will travel too. Seems legit.
So, essentially, it'll be like a three week Rutgers football game?
That was my first trip to the Shoe. Walked out of the stadium believing every game would be like that. Besides the epic Byars run, the Buckeyes got down early to Jack Trudeau and Co. but made a great comeback and fantastic finish. Some frosh named Cris Carter had a great catch too in that one.
Ah....Always enjoyed a TDY to Thule to see UEWR:
https://www.afspc.af.mil/About-Us/Fact-Sheets/Display/Article/1126401/upgraded-early-warning-radars/