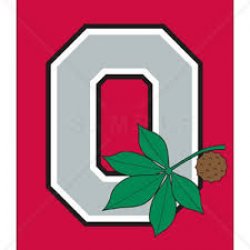 HomeTownBuck
---
MEMBER SINCE November 09, 2019
Recent Activity
What a decade...
What are the chances JK comes back for one more season...
Thank you, JK. Legend.
Take care of the ball... Tackle... This will be won in the trenches. Bucks by 2 touchdowns
Finish what you started. JUST WIN. GO BUCKS!!!
Good thing he is cheering and not coaching...
This is the Buckeyes' year... Behind the Slobs' dominating performance, they win 38-24.
This is where the adversity from the Wiscy game pays off... Bucks show more heart and win by 2 touchdowns... 38-24
Congrats, JK. Have loved watching you play the past three years.
Great teammate. We are lucky to have him this year
Joe is a class act. Handled the competition with Haskins well, even when he didn't get the nod. Wish him only the best (but not a win if they play the Bucks).
Congrats, but let's stay focused on the task at hand... 2 more games.
Amazing season for a great young man
What a run we have had since the 2012 season. And the future is bright for the Bucks!
We have unfinished business with both Clemson and Oklahoma. Doesn't matter where they rank us. Doesn't matter who we play. Just win. Go Bucks
Doesn't matter. So thankful for having an undefeated team. No let down this year. Just keep winning... one game at a time.
What a hit by Josh Proctor to end the game... Sums up what the Bucks D was able to do in the second half
Only the Buckeyes could beat the Buckeyes tomorrow night... But I believe Day and Co. kept them focused this week. Good preparation and a healthy team mean a convincing win... Bucks 56-17.
The whole starting O-line named to one of the All Big 10 teams... Arguably the most important unit on this team
Great news
We owe Clemson a beatdown for 2017. Something like 31-0 Buckeyes.
Just. Win. The. Game... And don't get Fields hurt!
Wonder if the conference will give Day any recognition. Should be B1G coach of the year.
How about our O-line... They dominated yesterday.
He panicked... Has poor judgment... Or both