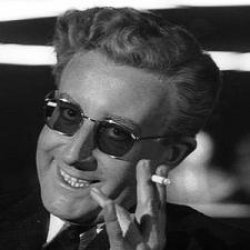 hodge
---
Member since 19 January 2012 | Blog
Favorites
SPORTS MOMENT: January Third, Two-Thousand-and-Three.
COLLEGE FOOTBALL PLAYER: Troy Smith
NFL TEAM: Cincinnati Bengals
MLB TEAM: Cincinnati Reds
Recent Activity
And what a glorious three hours it was.
Coaching searches are weird, man.
"Don we know our game apparel!"
Sounds like an ironically-themed sports bar in Williamsburg...
"I am guessing there are a few Michigan fans who beg to differ. See Dave Brandon..."
Shit, man. That's nothing compared to how Bill Martin botched UM's pursuit of Les Miles. From the linked article:
Bill Martin, Michigan's athletic director, had received permission Wednesday to talk to Miles after Saturday's Southeastern Conference title game, but he had not called to set up a meeting or schedule a phone call.

LSU, meanwhile, was pushing hard behind the scenes to keep Miles, offering a multi-year contract extension that would boost his pay by millions.

Forget all you've heard about secret deals using third-party intermediaries between Michigan and Miles. Bass said it's just not true.

Miles had no idea if Michigan really wanted him.

So Bass decided to ask.

He said he called Martin's cell phone on Friday and left a message. He just wanted to know where Miles stood.

Then, when he didn't hear back, the agent said he called Martin again.

"The (LSU) deal was so good that we couldn't just wait," Bass said via phone Tuesday. "I didn't know if we were one of the candidates in the pool at that time. There was just no communication."

Where was Martin? One source places him in Florida, at the Ocean Reef Club in Key Largo. Wherever he was, he didn't call back.
"I'm not sure a self-imposed bowl ban in 2011 would have been enough to appease the NCAA, when was then more than now willing to punish teams for infractions. The lack of eligibility to participate in a low-level 2011 bowl quite possibly wouldn't have seemed as harsh enough."
So. Much. This. Given the outrage, the NCAA was going to get their pound of flesh -- and, like it or not, a dogshit OSU team sitting out a dogshit bowl game would not have been enough for them. It was a "damned if you do, damned if you don't" situation.
Explosions in the Sky -- nice! Huge fan of their second record, Those Who Tell The Truth Shall Die, Those Who Tell The Truth Shall Live Forever.
Really bummed I missed them at the Newport a few years back, but I was fresh off back-to-back shows at the LC (Of Monsters and Men and the Alabama Shakes) and I was just too damn tired. Heard they played an epic set, too.
First: Weird Al Yankovic (2000)
Most recent: Low Cut Connie at the Rumba Cafe (Fall 2017)
Favorite: Flogging Molly at the LC (2006) or the Black Keys at the Agora (2009)
Upcoming: Low Cut Connie at Rumba (Jan 23), Ultra Music Festival in Miami (late March)
"It doesn't just make them a dangerous team to play as they enter the heart of Big Ten season, it also makes them enormously entertaining to watch. Ohio State men's basketball is appointment television for the first time in a long time, and for those of us inclined toward laying on the couch and staring into space, we've got an inspiration on the court instead of a partner in crime."
Goddamn that paragraph was beautiful (as was the entire article). Major props, Johnny.
You're absolutely right (hence the "though immoral" disclaimer I led my comment off with). But my point is affairs are consensual among the participants, whereas the dick pic was forced upon another. Joke or not, it'd be like whipping my dick out at in the office in front of a coworker.
I'm not trying to say that affairs aren't bad, but they're a betrayal of trust -- not sexual harassment.
Though immoral, affairs are consensual. Unsolicited dick pics are not.
"This is about one guy and some gals in the service industry 12 years ago as it stands."
No. It's decidedly not about that. This is about sexual harassment.
I'm with you on the Jan/Feb movie catch-up window. Makes me pine for the days of college. Back when I was at OSU, I did movie reviews on the radio -- which helped me score a Critic's Pass to the Gateway Film Center. Free movies for an entire year...that was heaven.
Didn't catch her speech, but that sounds rad as all hell. I'm a huge fan of In Bruges -- and this film seems like a return to form of sorts for McDonagh (not that Seven Psychopaths was bad, but it suffered from a meandering plot).
Not a ton of upcoming releases, but I'm looking forward to seeing:
Ladybird
Three Billboards Outside Ebbing, Missouri
The Post
I, Tonya
The Shape of Water
Isle of Dogs
If he was truly undecided up till today, then by all means -- best of luck, Jackson.
But if he deliberately led the staff on just to make his recruitment "exciting" -- and, in the process, messed up our standing with some other lineman -- then he can kiss my ass.
Damn, BT getting DV'ed...we must really be in Bizarro world...
I don't disagree with your assessment, by the way. They're Sparty to our UM -- we're the closest thing they have to a rivalry, while our biggest dance will always be with someone else.
That being said, they've been a more consistent thorn in our side than Michigan over the last decade. I mean, just look at the games we played against both teams this year -- who was OSU more hyped to play against?
It wasn't just the alliances, either. It was a fundamental understanding of what "war" meant in the Industrial Age. Europe's generals and statesmen had been brought up in a time when war was seen as a noble, gentleman's sport (Teddy Roosevelt himself thought war was essential to building and defining a man's character) -- where some territory is exchanged, the balance of power adjusted, and so on and so forth. These men saw the onset of war as inevitable -- for example, most in the Entente wanted to fight Germany when they did because they were concerned by their growing industrial and military might.
At the same time, they were using decidedly old-school tactics in what was the first "new-school" war. Modern artillery laid waste to their antiquated notions quickly; but once they'd committed, they really had no exit strategy (because no one wanted to back down and "lose") -- which led to the slaughter of an entire generation as all the commanders learned their tactics on the fly.
Dan Carlin is a treasure -- and "Blueprint for Armageddon" is undoubtedly his magnum opus. From the realpolitick of Otto Von Bismarck to the dastardly "peace" deal that set the stage for the next World War, he spins a tale of utter tragedy -- largely wrought from ignorance and misunderstanding.
On a side note, the dearth of movies/television shows about WWI has always saddened me. I know that WWII is the easier story to tell (good vs. evil is an easier-packaged narrative than "everyone involved in this is fucking horrible"), but I think WWI is far and away the more interesting tale -- full of intrigue, incompetence, ingenuity, and injustice. I'd love to see HBO tackle this kind of thing, since the success of a show like Game of Thrones lends credence to the idea that this kind of sprawling, complex narrative could work on television. James Harrison has echoed a similar sentiment. Paraphrasing, but he basically said "If you hit me high and give me a concussion, I'm out for the game. If you hit me low and take out my knees, you're risking my career -- and my ability to put food on the table."
I see where you're coming from -- the bad calls have been pretty egregious (see Ward, Denzel) -- but changing culture takes time, and often produces the most significant blowback in its first few years. Over time, you'll see Targeting called less and less because players will learn how to work around the rule (by ultimately reigning in their most reckless impulses).
It's worth keeping things in perspective, though. People thought the game was dead when the Flying Wedge was outlawed. The game's always evolving.
If you're "gunning" for a guy in particular, it's a dirty play. The object of your effort is no longer to help your team; it's to pop the other guy who's done you wrong.
The same argument that can be made for Smith-Schuster's block can be made for Iloka's hit: he was making a big hit to jar a surefire touchdown loose (how the hell Brown held onto that ball is beyond me -- that guy is all-time). In either case, you could say it was or wasn't deliberate -- and you'll never know the truth because when you're using your body as a missile, it's tough to control where your strike is going to land. Nonetheless, neither play is acceptable in today's game because they were leading with the helmet.
This is why the NFL needs to adopt targeting. If the game is going to survive, you have to change the culture around "big hits" -- and the only way to keep players from being reckless is through indiscriminate punishment.
IMHO: Smith-Schuster's suspension wasn't because he blew Burfict up; it was because taunted him while he was lying on the ground. Whether he wanted to injure him or not is immaterial: his actions suggested intent. Iloka's hit was arguably worse; but he didn't talk shit afterwards. There's no place for either of those in today's game -- and the sooner the NFL implements targeting (or some derivative), the game will be better off in the long run.
It's far more likely that he just didn't think before he sent that tweet. He probably doesn't care about OSU's recruiting class, but I doubt he was deliberately trying to sabotage it. I'd wager he probably just didn't think about the repercussions for his father's recruiting class -- which is pretty reasonable considering he was responding to a simple question on twitter.
Burrow's going to make a mighty strong case, but I just think Haskins's timing, accuracy, arm strength, and quick decision making are too much for him to overcome.
That last point is especially relevant, IMHO. OSU's offense is efficiency-based, relying less on big plays to move the chains, but rather upon "staying on schedule" and getting a consistent 5-6 yards every play. From the limited amount we've seen Haskins in action (mainly against UM), he's made quick and decisive reads while delivering catchable balls to his receivers -- even under pressure. By contrast, I can't tell you how many times I watched our offense get behind the chains because JT took a sack on 2nd and 5 when the pocket collapsed before he could pull the trigger.
My prediction: Haskins lights it up next year, slinging the rock like we haven't seen since the days of Troy Smith while Dobbins runs roughshod over the Big Ten. I also think you see Martell emerge as a viable "change of pace" QB that comes in 3-6 snaps a game and gives defenses fits -- sorta like Tebow did in 2006.
Or...hear me out here...we just fucking beat Iowa (or Oklahoma for that matter) and we don't even have to deal with this heartburn.
Go Bucks. Beat USC. And -- most importantly -- GET HYPED for what this team is going to look like with Haskins taking snaps next year.