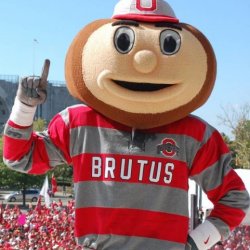 Hkoontzjr
---
MEMBER SINCE October 21, 2018
Recent Activity
I have to laugh at all the folks on here that think the Bucks have any chance in hell of making the playoff. Yes the team is 10-1, but we got killed by an unranked Purdue team, I was there to witness that debacle. Today we got lucky and beat a piss poor Maryland team. The defense is the worst I have seen in my life. As an alum, I am embarrassed by the coaching and play on defense. I live in the heart of SEC country and half the SEC would kick OSU's ass. If we played Bama, they could score 100. Every coach on defense needs to go and go right now with the exception of LJ.
This is the worst coached team in my memory. They all need to go and go now!
Don't get your butt kicked by an unranked Purdue team and we wouldn't be having this discussion.