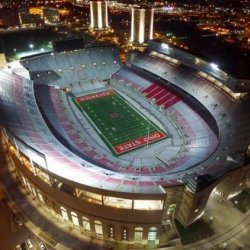 HINYG8
---
MEMBER SINCE April 25, 2016
Favorites
NFL TEAM: Cincinnati Bengals
NBA TEAM: Cleveland Cavilers
MLB TEAM: Cincinnati Reds
SOCCER TEAM: Chelsea, Sporting KC
Recent Activity
Wow.... awful news. 2020 is off to a tough start.
I think you are being a bit presumptuous.
Of course money can be THE driving factor, and is always at least a consideration: but he'll make over $2M this year...and will make enough to accumulate some significant wealth for his family's future if he never leaves UC.
He has been pretty clear that he doesn't want to move his family around and disrupt his kid's lives. I don't think he is looking for a big pay day as much as you are suggesting. I think he prefers stability over big job money (and risk and relocation).
He just doesn't seem like a climber to me, but you could certainly be right.
The Red Rising series by Pierce Brown might float your boat. It was mentioned by another poster in a previous book thread and thanks to that recommendation I picked it up.
There are 5 books so far...that fall into 2 trilogies. I read the first trilogy in a hurry and really liked it. Took a break and will start the fourth book once I finish up the book I am currently reading. Red Rising is like Hunger Games and Game of Thrones smooshed together.
Give it a look, some really great world building.
not exactly..the trilogy is Mr Mercedes, Finders Keepers and End of Watch.
There is a tie in: Holly Gibney is a central character in the trilogy she also appears in The Outsider. That was a cool surprise, but The Outsider is not part of the Bill Hodges trilogy.
The Outsider mini series on HBO does seem solid so far, but IMO the best small screen adaption of any of King's books is the Mr Mercedes series on Audience Network. It's really, really good and I highly recommend it.
Rocco Spindler visiting TSUN this weekend. I'd love to get this kid but don't know much about how involved OSU has been with him.
Are we IN IT...and how big a threat is the home state team (he's from tsun)?
TIA for any updates/intel.
#Nooneisbetterathashtagsthanredbullcoombs
#letsgobucksandthankyouforreadingthis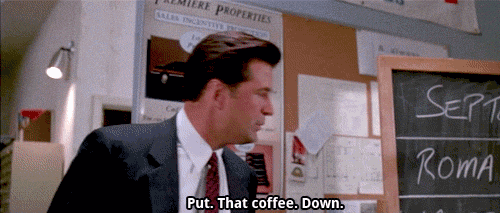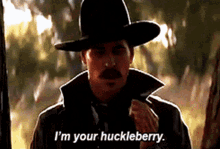 LOL....Hahahaha..that is awesome.
Thanks for the explanation...too damn funny even at my expense. Wow..just brain dead on that. Didn't even see it when called out on it.
I guess that is a shot at me..but I don't get it. Did I say something outside the meaning of the words...or what is the joke here?
That's probably my favorite Zevon tune. Man could tell a story and set a scene.
One of my dad's favorites. I took him to a show at Newport in Columbus for his birthday. There couldn't have been more than 300 people there. Newport isn't huge to start with and the place was empty. Dad and I were worried he'd see the crowd size and phone it in our not really bother to put any energy into it. He came out and was unbelievable... part great concert, part jam session hanging around in a friend's garage. Played almost all of Excitable Boy and what felt like everything else. Not much later he's on Letterman talking about 'My ride is here' and enjoy every sandwich. Then both were gone. I had more time with my dad but he was sick for a lot of it.... and the Zevon show was one of our last great moments with just the two of us.
Until someone else steps forward and collaborates this I think it will be written off as a disgruntled former player.
But if just one more individual says 'yep'...Franklin, the plaers, and their program is going to be in a serious mess.
So far all we have from the players that were on the team then are denials. You know the press is digging for someone to validate any of the claims..and the lack of collaboration has me doubting the veracity of the suit. BUT...it is so specific that creates a bit of credibility.
We just don't know enough yet to talk about booting them from the Big Ten, firing Franklin..whatever. We watched the press take Meyer down because Zach Smith's wife said she was abused even though the police didn't bring charges. Stlll don't know what actually happened, but we do know OSU and Meyer ended up being 'punished' for unconfirmed allegations that neither was directly a party to. I am going to give PSU the pause and consideration we/OSU/Urban were not afforded. It is just far too easy to lob an accusation and burn someone down before we find out what actually happened. We've seen these types of deals break both ways...so without confirmation from anyone else: I'm not going to point a finger at anyone.
But if someone else says: Oh yeah, and it was awful.....it's gonna be ugly in Happy Valley.
Agree, but they are not the only one. TSUN also gets an inexplicable boost. They lose a ton and move up? Redic.
Damn it. I hate this. He was the goat and Rush was the light.
In the last week my laptop crashed...lost 7 years of work. Flat tire on Monday. My dog passed away Tuesday night. Now this too?
I'm heartbroken. Fuck you cancer..and fuck you 2020.
Goonies
Roadhouse
Rocky
Karate Kid
Jaws
Big Trouble in Little China
Dazed and Confused
Red Dawn (not the cheesy remake)
Stripes
A Christmas Story
Elf
Diehard
Goodfellas
Breakfast Club
Fight Club
Big Lebowski
Matrix
Forest Gump
Pulp Fiction
The Shawshank Redemption
Stand By Me
Animal House
Back to the Future
Fast Times at Ridgemont High
Home Alone
Half way through 'The Substitution Order' by Martin Clark. Legal thriller very much in line with Grisham. Good so far....if you you enjoy Grisham then I am certain you would enjoy this book.
Not sure how he is going to get out of the pickle he is in, but it is set up great, good writer, interesting characters throughout.
F- 'em. F- 'em in the ear. That's what I say.
Well, I guess that is one place to put it that I've never thought of..
Yeah, that is exactly in line with the OP. He thought it was strange that the official caught the coin, because they never do that.
Then he never added it was why we lost, he didn't claim it was part of the conspiracy, nor did he indicate it was done to make sure Clemson won the toss.
Only fools are satisfied. -Billy Joel
Let's get it!
Best...took my son to Indy in 2014 when we demolish Wisconsin.
Worst...took my son to Phoenix the last time we played Clemson. (this had a lot of family upside, we had a great trip...but from a Buckeye perspective: yuck)
..or if Day hired Utah's DB coach to the OSU staff.
Sorry for this news and your loss.
Fuck cancer.
Naah..they damn near made the playoff this year...and will have legit shot at the Rose Bowl until USC gets their shit back together.
They have a decent shot of running the table in the PAC12 unless someone else steps up...the conference is ripe for the taking at the moment.