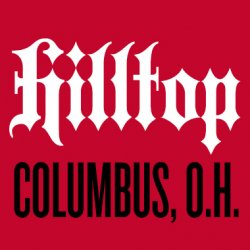 HilltopHustle
---
Hilltop
MEMBER SINCE February 27, 2014
Favorites
SPORTS MOMENT: November 11, 1995: Eddie George vs. Illinois
Recent Activity
Were you not being honest last time?
Oh, it absolutely is. Will go down as the best recruiting class in terms of star power ever.
I bet Dabo wishes he could those EIGHT 5-stars he has committed for 2020 ready for this game.
I've thought about this too. Could be anarchy.
Unless the new TTUN QB is great and we just don't know it, I don't see them being any better. Lots of turnover already on their D, and some mishaps and bad vibes coming from underclassmen.
PSU should be on par with this year, it seems. They lose some starters on defense and maybe Hamler, but the 13 other returning starters were young this year. Parsons should be an absolute nightmare. They'll still lose a game or two, as they do.
For stability reasons, this is a major W for Penn State.
For x's and o's reasons, this is a major W for Ohio State.
Maybe the new contract helps the PSU AD with buyout money? It was very low. Also wonder how much he's getting now and what kinds of facility "promises" he got from their AD, since that was a large part of this.
I don't dislike Franklin like most, but I do think his game management (and calls down the stretch) is suspect at best. He's a great recruiter, sure, but what's it matter if you can't get over the hump? On the contrary, Michigan fans have to hate this. They'll be pillow fighting for third best B1G East team forever.
Just listened to the preview podcast from the sister (or little brother) site Roar Lions Roar. Two of three guys keep beating the play loose drum as if that is going to help them.
I really don't like where any of this is headed, especially where there are states OK with the proposal (most notably PA). I'm indifferent on my feelings as to college athlete's being paid as a whole, to be sure, but I fear seeing half the "blue bloods" splitting from the NCAA's mandate and going on their own, and what that does to the sport as a whole.
Penn State being able to offer legal $$$ is ABSOLUTELY an unfair advantage vs. Ohio State, and they will absolutely reap the benefits of such. Why would a 17-year-old teenager not accept the benefit of legal pay-outs, if available? The B1G will have to address this directly with legit regulations, if it comes to that... even if that requires schools like Penn State to be removed.
Day suddenly going in home with Nester tonight? Trying to block his visit to PSU this weekend. Wiltfong suggesting that if Nester gets to PSU, he's flipping.
Man, riding high after Fields... and this took the wind right out of my sails. Massive hire for OU/Riley, who are a good D scheme away from taking that next step.
Seems to be the case, which is a bummer.
Wiltfong on 247 saying Nester's recruitment is "even", or basically "open", now. Take it FWIW.
Oh lord, is there a link for that?
Mentioned in another post earlier, but Penn State's class snuck up on me this morning (it's actually very talented). I need to pay more attention.
Michigan, meanwhile, is going to wear this "Recruiting King" crown around like a 12-year-old who just won a game of H-O-R-S-E against their grandpa.
Just looked myself, #3 nationally in terms of blue chip/average recruit ranking. Pretty darn good!
Surprising: TTUN wouldn't even finish second in the B1G—Penn State would. PSU right behind us, class is all 4/5 stars, we just have more 5 stars to beat them out.
The problem with the QB position isn't the spotlight as much as it is that it's just one spot. These 4 and 5 star HS QB's aren't going to college to sit the bench, thus Fields decision himself to transfer. So, let's play the hypothetical game...
Fields comes to Ohio State; has to sit a year / Haskins declares: GREAT! Tate has 2019 to sew his spot. Maybe he's a one and done too? I think Tate will wait this out and stick by us.
Fields comes to Ohio State; has to sit a year / Haskins stays: Tate is gone. He's right back to competing for the spot again in 2020 and he has a year to mettle his NFL dreams.
Fields comes to Ohio State; doesn't have to sit a year / Haskins declares: Something will have to give. I'm 50/50 on what happens in the competition.
Fields doesn't come in: Dwan Mathis, whyyyyyyyyyyyyyyyy?
Goes without saying, but to have a chance to finish in the top 10 even with a small class, keeping Nester becomes priority numero uno!
Not anymore with the Battle and QB decommit weighing out. Not over till February however.
Fair. In terms of recruiting, however, they've had the best RB classes in the conference the past two years. I don't know why Cain would go there since they have Ford, but with two Top 5 RB's, it is what it is.
I was going to be snarky, but honestly? They have the 4th best class in terms of blue chip ratio, so... not bad?
Mentioned this before, but they have a "RBU" thing going right now. Too bad they can't get a QB of the same calibre.
Not great, Bob. And the Fields bit isn't a surefire happen either. A 247 post yesterday said that he's heard OU would be the early frontrunner, plus he's sitting a year (and, if not, Tate isn't going quietly into the night).
He cannot, no. It's up to the home team and within reason.
This is the new norm, and it stinks. It's a recruiting ploy, one, and it raises the stakes and generates hype via forced national television game that otherwise would be regulated to, say, BTN/ESPN regional... or FS1 at best.
I'd like to see the "big boys" try and stop this, but I dunno what they can do. Penn State's being forced into their second Friday game (@ Maryland) next year (played @ Illinois this season), and I'm guessing somebody will try and do the same with TTUN too. What's Hairball think? Franklin/PSU has been openly vocal about disliking it and keeping Fridays to high school.