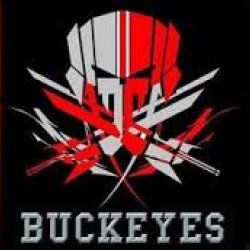 hillsy'91
---
MEMBER SINCE December 12, 2014
Recent Activity
On the 1st & 10 play for a TD against Purdue, Know cuts back towards the middle with Werner not playing his assignment. He has outside contain with what looks to be the safety and he needed to fill the gap to the inside forcing Knox to pop outside right into the open safety for the tackle. Given time, I'm sure we can break down a number of the big plays and see where guys are just missing their assignments and not trusting the scheme to play itself out. I'm sure this is a combination of things....scheme, player discipline etc... and with player discipline, we need to cut out the penalties. Can't Taver teach a corner to turn his head so as not to draw a flag? We have extended opponents drives and killed our own with drawing too much laundry.
Right the Ship, Win Out, Play for a Championship
I'm Out.
I for one wish him well on making the right choice for himself and his future. I look forward to watching him on Sundays (maybe in my teams Uni!).
This is the first time in I don't know how long that the Buckeyes came out on the first possession and did not stall. Is it Day? Haskins? Beavers? I don't know but its refreshing, especially since that seems to be the norm for other top programs.
I've yet to meet the perfect human being. The University has made its decision and that's that. I could care less about the opinions of others because opinions are like a$$holes, everybody has one and most of them stink.
Should be put on suspension immediately and told to resign. I know its tough due to the history Urban has with him and his family, but there is no other choice.
I have a great deal of respect for Thad Matta and all that he has done for this program. Jim O'Brien and his shenanigans were a disgrace to all that Buckeye Nation values and Coach Matta not only rescued the program, but instead put it into the conversation of the elites. Even when we had a "down" year, there always seemed to be glimmers of hope, as proved by the NIT championship team of 2008. But there were troubling signs during his tenure. The past 3 seasons have seen first and second round losses in the NCAA's to "lesser" teams and then a second round exit in the NIT's last season. During this slide we have lost at home to the cupcakes and have had glimmers of hope in strong efforts come up short. This program is in decline. Since the departure of Aaron Craft, there has been no defense, no courage, no spunk in this team. Deangelo Williams carried the team for a year and appeared to give hope that just maybe Thad would rebound from his slump, but with the subsequent loss of nearly an entire recruiting class, the program looks more to be shuffling the chairs on the Titanic than steaming ahead towards calmer seas and greater glory.
IMHO, it is time for Thad to step down. He seems to have lost that "it" factor when it comes to putting together a solid locker room that plays with grit in all situations. The past three years have seen more lackluster and uninspired efforts than not. We owe him may kudos and all the respect in the world for all he has done for Buckeye basketball. Hopefully Gene Smith can find another gem of a coach with fire in his belly and the class of Thad Matta to lead this program back to respectability.
I'm not a fan of Tim Beck at all. The QBs have regressed under his tuteledge. Play calling is suspect. His comments about finding an identity as an offense after two years are baffling. Urban always says he is a power run guy first and yet we run the ball a hand full of times in the first half? O lines love blocking downhill in the run game and we have the tools to do so. In the words of Ricky Ricardo " Lucy (Urban) you got some splaining to do"
What extra work outs.....he's NFL bound. Still want to know what the suspended liscence is all about. That's different than expired. Sit the first half minimum. Next Man Up.
If you look at Conley in the videos he is applying the same technique utilizing all four phases to perfection. It's no wonder the two were pure shut down corners. Apple could use some more work on his tackling though. He would not fare well like Roby has in Denvers dee when they play 3 corners which puts more focus on their ability to tackle in space as well as play out on the island.
Ahhhhh, just another phase in recruiting. A lot of moms and dads watching that show.
Is he coloring his hair? Ha Ha
WTF is Flood thinking. Who in their right mind would use a coke infused, scam artist fictional scum bag as a motivator for their team? Hey Mom and Dad, send your kid to Rutgers where Sex, Drugs, Greed and Rock and Roll Rule Our Program.
ChiTown, you should ask the teams resident psychologist aka Head Coach. My thought, it provided the spark they needed while also giving the Dee fits when JT came in. I for one am hoping that this team has opponents scratching their heads during the 2016 off season as they mutter under their breath "why couldn't our Dee stop JT ( Tebow) ? I mean it's not like they didn't know what to expect every time he entered the game!" Then again, our red zone spark can actually throw a football and run the rock in. Let the confetti rain as The continues to reign.
Finebaum's a troll. Little Fish, Little Pond.
9/9/17 is an open date. What say we pencil him in for an early season A$$ Whooping say around 8pm that evening?
I wonder how many pair of gold pants that tat cost.......
Turned off the TV in 2003? That's why I always tell my kids "they play 60 minutes of football for a reason".
B1G shout out to J.T. For getting us to the B1G Championship. Without him we're watching Bama or TCU hyping up for the first Playoff Championship. So thank you J.T. For your poise and leadership when no one believed in you but you. Go Bucks, bring it home.