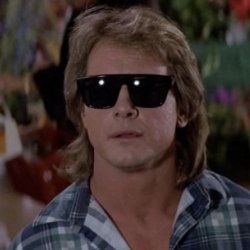 hetuk2002
---
MEMBER SINCE August 13, 2018
Recent Activity
Isn't Mattison recovering from surgery too?
NCAA = "Pay no attention to the man behind the curtain"
"McMurphy, McMurphy... McMurphy..."
More details surfaced in this interview of the plaintiff's lawyer who is also a Penn State grad on Penn Live: https://www.pennlive.com/pennstatefootball/2020/01/lawyer-representing-isaiah-humphries-in-lawsuit-against-penn-state-this-isnt-horseplay-its-dominant-vulgar-misconduct.html
I'm speculating but I would think on the timeliness of this situation alone could bring at a minimum similar circumstances/punishment that could get Franklin suspended much like it did for Urban reading the lawyer's comments on the complaint. I'm not a legal expert, just reading between the lines, if someone wants to confirm or deny this thinking, feel free to chime in. But I don't think this kid is just out to make a buck out of this situation, I do think he is probably getting attention that will be distracting and embarassing. With that said, anything is possible after the Manti T'eo situation, so we wait until this plays out for sure and the facts are revealed.
According to NBC Barber had violated student code of conduct although it wasn't specified what occurred, this potentially could solidify the claim to some extent, I still think we need more info to be certain: https://www.nbcnews.com/news/us-news/lawsuit-claims-penn-state-football-players-threatened-sandusky-teammates-hazings-n1115511
This is a refreshing comment, if you don't know how use a potato peeler it might take you forever to make mashed potatoes. We had guys in place to do the job they just were used wrong and the sea change at defensive coaching was what led to better outcomes. I do think it was rather unreasonable to expect us from getting gashed frequently to be a completely shut down defense to be quite remarkable as much as it did and keeping Clemson in the 20s is a keeper on most days as OSU's offense should be able to score 28+ on most days. Today's football also isn't the same game Jack Tautm played either, you can get away with facemasking as an offensive player but you must be sinless on defense because you should just be expected to get a yellow flag. I suspect with another year with coach Washington and a unit that mostly returns should improve to another point of being a strength. My hope is that we have a rotation of guys that get meaningful time throughout the year and not only in blow outs.
I was expecting Ohio State to be picked 5th in the B1G again.
We need to adopt the Cottsworth Calendar
Redemption and controlling the LOS.
I hate to throw the devil's horns in here but should Day move on, perhaps Fick would be a better choice than Vrabel. He's more experienced, still has the Ohio connections and actually has experience doing the job in Columbus (albeit not the greatest tenure but he was not ready for any HC job at that time too).
According to FBI tapes Clemson is up there at the top
The schedule anomaly of PSU, TTUN and B1G CG is a freaking grind, we should play Mercer the week before the Game and only play 8 conference games. Heck can we just play Rutgers twice? Load management for the Southern teams, midnight oil for the North, doesn't quite equate to maximal championships
I think his perception is worsened by being paired with Fowler who is exhausting. While I do think Gus Johnson tries to be dramatic (more than normal) I still enjoy Fox's coverage much better (and they were awful not too long ago). And while ESPN is bad CBS is actually much worse in Southern bias, they can't breathe without saying "$EC"
Ironically he's from Detroit too
I have a feeling more good news outside of Coach Coombs coming back will happen in the coming days and/or weeks
Welcome back Shaun, Coach Coombs!
I'm thinking Wade should stay too, get the top 5-10 money next year and build to get that nice second contract. Being the guy for a year will build him up nicely like it did to Jeff.
They can also offer $300,000 to players. Don't believe me? Just ask Rashan Gary...
With the Second Pick, the Washington Buckeyes select...
I predict pain for our opponents beginning with the Falcons and will continue on to the Ducks, and so on and so forth. Would love for the ACC and the SEC shout out, oh the humanity
And probably not to Oregon as that scenario has laid out...
We need a goaline package for him
I can't remember when but didn't the Browns use a 5th round pick on a long-snapper once?