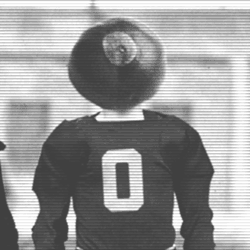 Hetuck21
---
MEMBER SINCE August 12, 2011
Recent Activity
Would not have been in the tournament if they had not lucked up in the B1G tourney. Vandy is a just reward. They were not even mentioned in any bubble conversations so be thankful to see your name on a bracket and go out and see what you can do.
Rabbit out of the hat again.....
It's about the money the school puts into the program. I know everyone hates the SEC and to an degree the ACC but look at their stadiums, attendance, the players they pull in, etc. I get the factors that impact northern schools but with the explosion of travel baseball and development teams, B1G teams should be better than they are. That said, there is competition in state for players but at the end of the day, Ohio State should be near the top in baseball but dont draw the talent to stay consistent YoY. Just looking at this year alone only two of the top 10:
#1 player in the state is a Clemson commit.
#2 is a UM commit.
#3 is a Spartan commit.
#4 is a South Carolina commit
#5 is a Spartan commit.
#6 is a Buckeye commit.
#7 is a Louisville commit.
#8 is a Bowling Green commit.
#9 is a Louisville commit.
#10 is a Buckeye commit.
Starts with locking down the state and then brining in the best available that you can. The league needs to pick it up though....it can and should. But....with the B1G recently voting against another paid assistant, it shows their lack of investment into the coaching staffs so it will become even harder to pull away from the traditional baseball powers.
No bueno on the long ball......
I concur with the community as a whole....That said, am I the only one who is surprised that a MOD did not point out the need for some additional effort into this post?!?!?!?
I could have sworn I saw this guy in Fargo a while back. Think his name was Gaear Grimsrud..............
Haskins returns knowing Fields sits out a year while both colluding to force Tate to transfer. So obvious.......
To be the man, you have to beat the man.........it is what it is until someone takes it away. That team is not getting taken to the shed by an Iowa or Purdue anytime soon.
How the hell can Urban not see these LBs are awful?
Rent a car and head up to Area 51. You will see lots of white pickups trucks driving around, having the same fun you are, taking in the great scenery!
Not impressed with either team. ND really hung on there at the end and tried their best to let them come back.
Thought on the big plays they went at Young to his inside as he was straight up the field rushing hard. No LBs there to fill the gap.
Aggies OC is an Ohio boy from Carrollton. Former Missouri OC. He is legit! They are going to be much better this year.
"He is still the coach after all this?!?! I thought without a doubt he would get fired. Let me help in create recruiting talking points for all the SEC schools competing against Ohio State........"
There are MANY Buckeye fans/alum in NC. Slap a Block O on the car/truck and you will be right at home with someone giving you an O-H.
Keep hearing this is a coveted job in basketball, but I don't think it will be a huge name at the end of the day. Hope that I am wrong. Either way, whoever it is, they will have the benefit of a two season minimum to get things back on track and should negotiate from that position. This year to run with the group you have, then a recruiting cycle to get some depth back on the team.
Would rather bring in their QB coach, David Yost. From Ohio, can recruit as he was OC/recruiting coordinator at Missouri and would be a great addition since he a good track record with QBs over the last number of years.
Former Mizzou OC and current Oregon QB coach, David Yost. He is from Ohio, runs the same type of offense and would be an upgrade to QB coach.
3rd and long - blitz is coming. 41 points and it feels like 9.
At this point, just let him go if that is what he wants to do. While this all seems unfortunate, if Stan was the only reason he was coming here then it is probably for the best to resolve the matter now than let it hurt both parties involved. The Cass pipeline appears to have been officially closed.
I can't stop watching that RKO!