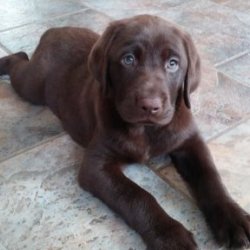 HENRYJONESJR
---
from Cadiz, OH
MEMBER SINCE August 24, 2013
Favorites
SPORTS MOMENT: Buckeyes - blew the Championship game by throwing an interception - OH WAIT - Maurice rips out the hands of the Maimi defender - Buckeye's Ball.
COLLEGE FOOTBALL PLAYER: R. Shazier
COLLEGE BASKETBALL PLAYER: A. Craft
NFL TEAM: Chargers
NHL TEAM: Penguins
NBA TEAM: Cavs
MLB TEAM: Indians
SOCCER TEAM: meh
Recent Activity
I thought you were talking about the WHAC conference not the Woody Hayes Athletic Center.
What team is in the WHAC that the Buckeyes beat?
3 star kids like - Cardale Jones, Michael Thomas, Jeff Heuerman, Devin Smith, Bradley Roby, Daron Lee, Malik Hooker, Malik Harrison are fine with me
It is not that the Buckeyes are a bad team by any means. Yes- it should have been closer. It is that Penn State is that good.
what is his take on Bosa - more of a pure blocker than pass rusher
It is clear on paper and on the mat Penn State has better wrestlers - OSU should have won a few more matches and these could be chalked up to not ready to go or some coaching but they do not have the team at this point that can beat Penn State without help from Penn State. They have four ranked at #1 and one of Ohio State's top 2 wrestlers (Moore) has to go against the best of them all. This Penn State team is going to be hard to beat in a dual and sad to say even harder in a tournament without some of the top guys getting upset.
Of all of the schools in the top 5 which have the best potential QB for him to put up big numbers?
I was thinking the same thing when I saw the photo - so many better photos to pick from. Football coach or debate coach?
I know these coaches do not know anything why would you want a 3 star kid like - Cardale Jones, Michael Thomas, Jeff Heuerman, Devin Smith, Bradley Roby, Daron Lee, Malik Hooker, Malik Harrison.
The origin of the term redshirt was likely from Warren Alfson of the University of Nebraska who, in 1937, asked to practice but not play and wore a Nebraska red shirt without a number. The term is used as a verb, noun, and adjective. For example, a coach may choose to redshirt a player who is then referred to as a redshirt, and a redshirt freshman refers to an athlete in the first year of participation, after a redshirt non-participatory year. - THANKS GOOGLE
Agree - that was an absolutely horrible no call, but still have to question the throw on first down - if ran it 3 straight times - less than a minute left and zero time outs. Reminded me of the call Urban made against Alabama in the playoffs in the 4th qtr. tried a cute pass and gave them an opportunity to score again.
This is nice but does not compare to what Haskins did in his first game highlights stepping in against the team up north to come back and win. This is UMASS and not the game. With that said - he is good and I believe he has 4 years left of eligibility left b/c did not play enough to burn redshirt - I could be mistaken
Sani - you must have the wrong thread - this is about Bosa not the entire defense.
Not to mention the team needed to grow without him vs. looking to him for a solution even if not on the field. They will be better next year for it. New leaders had to show up on and off the field.
so you must hate Denzel Ward
I agree 100%. Unlikely to get hardship transfer - so still not be able to play if transfers. Stay and transfer with 2 years as a grad if happens not to start like Joe. Still do not know if Justin gets a hardship
I guess you can never actually walk in another's shoes. But sad how say many say how they would react in a situation.
so what percentage of all posting - were crying about Urban picking Haskins to start last year b/c Burrows had earned it and not enough tape on Haskins. I remember some screaming especially after the spring game and the number that Burrows put up.... I would bet coaches have better idea of what they need then most of us.
Gundy called them snowflakes.
So guess you are against kids leaving early to go to the NFL. So are you fine with a kid leaving if a coach leaves they thought would be there, and I guess you are saying these kids are not trying to make a living and preparing for their future. Many of these transfers make millions b/c they transferred. So I guess the three Heisman trophy winners I listed are losers - did not suck it up and did not work hard.
100% correct - coaches that make millions of dollars riding the talent of these kids are not the same as the player. Urban is a quitter. He should finish his contract too. Many folks quit or leave their job for better being pay, location, an ass of a boss, etc. Are these quitters? Or only college kids can be quitters.
So just in case Justin Fields comes to OSU next year or any other transfer in the future - just make sure you label them as a quitter and cheer against them b/c they are not responsible men.
let's not get off point - Gundy is an ass. He quit and went somewhere else for something better and then says kids should not. Also- you are telling me that the kids that go to another school are not working their asses off at the new school. You are trying to over simplify this. Great that you served - that is not the same thing- not even close
Yes - then he should have never left Baylor or Maryland for a better job. Also - OSU should never take a transfer student b/c they are not committed.
It really is called reality - some situations are better and some grass is actually greener. I would never tell a kid who made a decision at 17 or 18 that you are stuck somewhere even if the coach staff mislead or even lied on your role with the team.
Baker Mayfield should have stayed at Texas Tech what a snowflake
Kyler Murray should have stayed at Texas A&M what a snowflake
Cam Newton should have stayed at Florida - Snowflake
Lebron James should never have done any moving for his career - what a snowflake (so guess this includes any player or coach that wants to go anywhere in the NFL, MLB, NHL, or NBA).
except for anyone who decides to leave a program for something better suited for them. Those are snowflakes in his mind. So no matter what in life stick with something even if you do not like it. NOT to say do not work hard. So technically no coach should ever leave, no teacher, no one. Just suck it up and stay. TOTAL ASS
looking at the helmet photo l have wondered in the past - it obviously has happened - but how many have filled up their helmets with stickers - wonder what the record # is for the year and a single game.