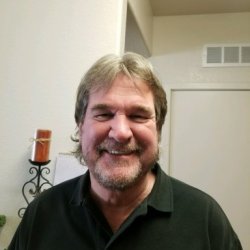 Hemi14
---
MEMBER SINCE December 31, 2017
Recent Activity
I'm giving my opinion. Your opinion sucks.
Everyone > you, dipshit. You sound like a typical redneck southern hillbilly. Go play your 36 holes....hack.
Are you serious Blue Eyed Buckeye? What a dick.
Don't apologize. Just get off this site.
The glasses will never come off. Find another board, moron.
I only watch ESPN if there's a basketball or football game on that catches my fancy, mostly the Buckeyes. I rarely get on the ESPN website, tired of LSU, Georgia, Alabama, Auburn, and the other clown SEC teams dominating the articles. I watch only the last 10 minutes of College Game Day to hear the pics. ESPN really sucks anymore. I have to believe they've lost serious market share.
Asking some on this site to calm down???? Many think they know so much more than our coaching staff. I wish they would show more positive support, as opposed to criticism. We are 13-0. Give the players and coaching staff credit.
Yet much further than you.
Borland is on the field for a reason. I trust the coaches' decisions far more than your "expert" analysis.
Sure Kachin Tbirnbrich. Please help our coaches with all your coaching expertise. How did we ever win 13 games without you on the sideline?????
Whiskeyjuice......
"Seating"???? Really????? Yeah......your opinions on football will carry a lot of weight. LOL
I actually figured it would be P J Fleck, seeing how they've passed up Ohio State on a few occasions (Tressell, Meyer). But not giving it to Freentz is the real shocker.
2nd half adjustments. Do you know football? Or just get your jollies with stupid comments?
Better put, your negative comments suck.
Why don't you get rid of that "glass half empty" attitude and support ALL the players? Your negative comments are not awe inspiring.
I totally agree, Buckinraleigh. Many comments on here seem to criticize Urban, as if these "armchair coaches" know so much more than one of the greatest coaches to ever step onto a college football field. I'm pumping the breaks on Day, at least for now. His 6-0 record consists of 5 very inferior opponents, if memory serves, and 2 Buckeye teams with a boatload of talent. He may very well be a great coach. All indications lean that direction. Let's see how things go once they're in the meat of the schedule, and maybe the playoffs. One thing for sure. Day has a long way to go before being put on Urban's level. Those who disagree need to check Meyer's head coach history.
Can't argue too much on Urban's short yardage calls. J.T. was quite successful with it.
And observing the replay, that tackler had a 15-20 yard lead on Borland, albeit it from the middle of the field, but still giving him a good angle. One of those blockers needed to hang back and take him out. Those who love to trash Borland won't consider those factors, and choose to tell all how he doesn't belong on the field. Of course, they presume to know more than the coaching staff.
Yeah.....and both teams were boasting DBU. REALLY????
The SEC love fest continues. I'm surprised Tennessee didn't climb into the top 25. They nearly beat BYU.
Something to think about. Borland may not be as fast as everyone wants. But when you're following a convoy of defensive lineman, you're not running at full speed. In an open field, Borland outruns the tackler. One of those blockers needed to take out the tackler.