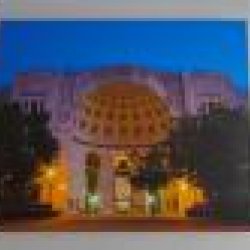 HawaiianBuckeye
from Kane'ohe, Hawaii
Member since 08 March 2013 | Blog
Recent Activity
It will come exactly how Riddell makes them and I can only assume it will have the O on it in the front. I believe the not so popular Cannonball's had the O last year. I do remember when Riddell came out with the Black alternates in 2015 prior to the PSU game they sent them to us with GREEN leaves and the team decided to go with the much better RED leaves but it totally F'ed us sellers to say the least. Riddell took over a month to get us the required replacement red stickers for the helmets. I have a bunch of those left over too.
All that being said, Riddell only sent this photo with their release last week to us. With the intricate design I'm betting this helmet is one that has to be dipped instead of just simple decals i.e. numbers, strips, leaves.

Here is my listing. Read it carefully.
eBay listing number: 263355010221

PLEASE READ DESCRIPTION CAREFULLY
This is a PRE ORDER ONLY
Riddell just got approval today Nov 30th, 2017 to produce these mini helmets.
They will NOT be available in time for Christmas
Riddell gave an initial ship date of 3/1/18 subject to change. Yeah this SUCKS!!! But we can't do anything about it.
Please DO NOT order if you need it prior to that date. We will mail them out as soon as we get them in. If it's sooner we will get them out ASAP.
We need our orders in ourselves by Dec. 8th 2017 but you can order anytime.
FREE USPS PRIORITY SHIPPING

We will have a LIMITED number of these. Once they are gone, THEY ARE GONE! Please ask if you have any questions.
GO BUCKS!!!
I have them on order (100+). Problem is OSU took too long to approve Riddell (just last week). They will not be shipped to warehouse until f'ing March!!!
I have them listed on eBay. A few left from first 25 lot I posted. I will continue to sell until they arrive from Riddell.
LOL Dawn is not completely emersed in the autograph world. He RARELY personalized items unless they were when at osu. At paid signings never unless you ask. There are so many fakes and it's quite easy to tell. The market was flooded with Zeke Bosa and Miller autographs during their last season at Ohio State bc they hooked up with same dude Manziel did; Drew Tieman after winning 14 NC. Those cost Tieman about $10 per and now Zeke wants $250 when a HOFer like Jim Brown can be had for $70. Sorry if you pay $250 you have issues.
Irresponsible reporting here! A punch? He "swung"? Come on man. The Bucks won and Peppers shoved the fan in the face. There was NO Swinging Punch! You're writing and reporting makes it like he threw a hay maker at the dude and knocked him cold.
Irresponsible reporting here! A punch? He "swung"? Come on man. The Bucks won and Peppers shoved the fan in the face. There was NO Swinging Punch! You're writing and reporting makes it like he threw a hay maker at the dude and knocked him cold.
Alabama, Ohio State, Louisville Wisconsin
Just win out and let the chips fall where they may while sitting at no.2 in the rankings. If Wisconsin and PSU win out they play in B10C. If Wisconsin wins you could have 2 teams in playoff from B10. A PSU win may throw a wrinkle in there.
Signing bonus is the only truly guarantee and he got a GOOD ONE!!!!
Braxton is giving back to the fans. He is making no less than any of the other players. They (Bosa, Zeke, Cardale, Braxton) are all making about the same per autograph ($25 each, Zeke $35) but Braxton's price to the public is not inflated like the others at $30. Don't blame the players for astronomical or outrageous pricing. That's the local promoters and other outsiders who are trying to be like the national companies. They strip the true fans of ever getting an autograph at a decent or affordable price. Only the die hard and slightly confused IMO would pay those prices ($69 and $79) because they either can't stand the thought of never getting the signature or they can't wait it out until the prices nose dive. Because they will once March and April come around. Happens every year. That being said, Braxton Miller is by far the most lovable of them all and he is understanding of the fans desire to meet and thank him. He would like to be able to do the same for as many fans as possible. That can be done much easier with a better business model tailored to the real fans of Buckeye Nation instead of outsiders across the country and local promoters who have a knack for cutting out the real fans with their pricing structures so they can stock up on inventory.
Actually entertaining Ramzy!
A quick google search led me to this: http://www.adroneseyeview.com/order-now.html
Jim Popp has been around a LONG TIME! He has seen a lot and I trust his opinion.
LOL at everyone who wants to say tattoogate was all Tressel's fault. If you only knew.
You were right. Apparently she's working on a book and crazy fans are a part of it.
Interviewed the chief of Police at OSU to talk about the 2002 riots after the UM game.
Perhaps the original poster shouldn't have personally took it upon himself to contact her via Facebook and basically told her she was lower than a prostitute.
Raw deal is an understatement.
Thanks.
Not sure how to send messages on this board. Do not come here often. Found a link to this story on one of the other boards. Either on the preferred news site Bucknuts or the more entertaining Scout.com site. You can find me on FB and Twitter too.
Colerain as I said, I have NOTHING to hide. If you are ever interested in hearing more I'm open. It helps somewhat heal the deep wounds created by those daggers they thrust in my back when people actually understand how I got into the position I'm in currently.
I used to enjoy taking them!
Yes he did! He's a better man than me and I'll never be able to do what he did. Not in this lifetime. I would've took those SOB's down with me.
It worked out great in getting Urban Meyer for sure. After taking photos of Urban Meyer and Chris Leak holding up the NC Trophy my first words out of my mouth walking off the turf in Glendale were, "I want that guy or someone like him as our head coach when Tressel is done".
Yeah, they had an asset in me. I was doing great things and headed for more, but a few individuals were jealous of me and saw me as a threat to their business so they masterminded a plan to cut out all photographers and when I fought it that's when things turned beyond UGLY. They stripped everything away from me and in the process made up lies about me, slandered me, threatened me and just downright treated me like an abused dog. All for questioning their shady and out right back door maneuvers to orchestrate their plan. It got really bad and I have all documents saved in case it ever went the legal route. Still may some day who knows. You're welcome to check them out anytime.
I'm not the best Buckeye to come out of Hawai'i but I am almost 100% sure I'm the only person originally from Hawai'i to play on the Buckeye football team.
Thanks.
Yes.
Yes. I have nothing to hide so I don't make it a point to conceal my identity on message boards.
I found out she contacted many of my teammates as well. She has "stories" from before the Tressel era. Like I said, she did her research and surprised me with the information she was tossing out there. Some stuff that I had actually forgotten about but was reminded of it. It was rather uncanny sitting there listening to this reporter come up with stuff you thought was sealed in the confines of the WHAC etc. So, she was digging for stuff besides Tatgate and probably why she contacted players prior to Tressel.
Yes, there is a very REAL love hate relationship I have with Ohio State. It is true "these things" happen all over the country and have been for a long time. It's inbred in the culture and has been long before I was playing and will continue. There are people who should've been held accountable for what happened that didn't and that bothers me and others. I don't keep bringing it to light but when it comes to light I say what I do. What has made me so angry? A lot of things. My personal story has been told to quite a few already and you may here about it someday. There isn't a single person who disagrees that I was shit on by my University. If you had been treated the way I have been you'd feel the same way. If you didn't then you have NO RESPECT for yourself as a person. I can honestly say I don't care either way anymore. I like to see the young men do well and the coaches succeed but it doesn't bother me one bit when things do not go well. I should be pissed off and cussing left and right when we lose or play like shit. But, I simply do not care anymore because of how I've been treated by a few people there (liars and snakes). They have no clue on how to be LOYAL and support their own. How firm thy friendship my ass! They can't even practice what they preach.
I will step down now.
Peace and aloha.
Bucked Up I have no clue who you are and what your role is with 11W but you did handle the situation pretty poorly. That being said, I will make this short and sweet.
She showed up at my door back in 2011 or whatever it was and I wasn't happy. After a cooling off period and a day or two I agreed to meet with her. I was curious to what she was asking, who else she was talking to and what did she really know? Hell, and I wasn't turning down a free meal at Outback Steakhouse either paid for by The Mouse himself! Outback Special it was.
Here is where I will keep it really short and sweet. She not only asked about Tatgate but she asked and brought up stuff (names, places of business, associations etc etc) all associated with the program that I was extremely surprised she had found out. Where or who she got it from I don't know but it was the kind of stuff you find with "dead bodies". She got good information. Solid information. She's NOT A HACK! She did her work and she found out shit you people would've been surprised to know about back then because it was all stuff that usually stays within the walls of the program. If she could have gotten anyone to go on the record the story would've been huge. Tatgate was NOTHING! I will end it with this. Just be thankful it was just Tatgate that we were sanctioned for and that everyone held their ground and didn't go on the record.
That is all.
Marcus has been instructed by Ohio State to stop signing the photo. You can see that Sports Possessions has cancelled Marcus from their signing list on Feb. 22nd. Give me a beer and some popcorn for this one...
Meh, not that great! If the other video was a 10 (it was) this was a 5!
Yeah the national media is covering them a lot lately. Better hope it all remains to be only positive coverage instead of the coverage that invaded campus a few years ago.