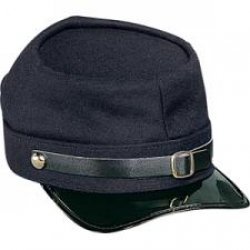 HattanBuck85
---
New York, New York (via Columbus, OH)
Member since 20 December 2013 | Blog
Favorites
SPORTS MOMENT: Winning the first ever CFB Playoff Championship!
COLLEGE FOOTBALL PLAYER: Cardale "12 Gauge" Jones
COLLEGE BASKETBALL PLAYER: Greg Oden
NFL TEAM: San Francisco 49ers
NHL TEAM: Columbus Blue Jackets
NBA TEAM: Cleveland Cavs
SOCCER TEAM: Columbus Crew (MLS) & Swansea City AFC (EPL)
Recent Activity
Sign me up. I hear that Wolverine-Killer bud is dank as hell!
"We would like to announce a new 10-year extension with Thad Matta." - Gene Smith
The new defense of the Thad Truthers: the Randy Ayers strawman.
I concur, BuckeyeinFlorida! Spot on!
GET RID OF THAD ASAP! This is ridiculous! This team will finish well below .500- what's the point of keeping him another year?
Lyle quit the team on April 11th. What a nice couple of months for Thad and his supporters!
The crowd went absolutely bonkers after Beanie's long TD run. What a great game!
"Why should any player with a potential NFL future want to participate in a late November game like Purdue vs. Indiana?" That's a terrific question and only time will tell. I totally understand why players would skip the Sun Bowl (like McCaffrey) but when are players (who are graded as 1st or 2nd rounders) gonna stop playing in week 12 when their teams are 3-8?
It's gonna be fascinating to watch. Great comment, BuckMinister!
Didn't say anything political. Just made a comment regarding the actions of Pat Fitzgerald and Northwestern. Everything I wrote was in the context of college football, thank you very much.
Respectfully disagree. He is not one of the better guys in CFB. See how he helped union bust the NW organizing campaign. And I also think he is one of the most overrated coaches in America.
I support the basketball Buckeyes. I also support the idea of finding Matta's replacement.
Love our D-Line. Was surprised to see Dylan Thompson stick around this long. Hopefully he can contribute something. Am I the only one who thought Tyquan looked a little gimpy last year? He seemed to hobble around a bit. Just excited what a healthy T-Lewis could bring to our defense.
Just get a new coach already...we're delaying the inevitable...
RIP Corey. Sorry for your loss, 11W.
I know I'm spoiled but 26-5 record as a starter? Ugh...that ain't good enough.
I for one am not leaving the Parris Campbell-train. #11 in the draft next year? lol prolly not. But kid came into Ohio State barely over 16. He's still learning the position. He is one of the few guys that I could see turning the page next year and really contribute.
Don't tell Dom Tiberi that. Dude is still arguing with people on Twitter over those ugly things....
LSAT prep classes are a waste of money, IMO. I studied on my own and supplemented that with a tutor once a week for about 3 months.
The LSAT Prep tests should be your best friend. Do it timed. Review every wrong answer as well as those where you got correct but really struggled on. There are a ton of PT books you can find on Amazon (about $8 a pop). Make sure to use the updated PTs closer to your test date as those will be similar to your test.
For review on the logic games, I used 7sage because they has a video review of every single LG question from the LSAT. Use 7sage!
As for books, I really liked Mike Kim and all the PowerScore bibles. Logical Reasoning Encyclopedia by Nathan Fox is also good.
Steer away from anything Kaplan.
Best of luck- but after reading your post, you aren't gonna need any. You will be fine. Just make sure to find a good balance between studying and your social life. That is crucial.
Love it. This is such a great idea, BG. Great write up. Can't wait for the Davonte Neal one. lol
That RB grade should go up once Jalen Hurd announces he is gonna transfer to Ohio State.
YES! YES! YES! Oh my god this would be amazing. I love his game and I think he would be amazing in scarlet and gray. If Hurd commits to Urban, this would be a HOME RUN. Absolutely love it!!!!
Remember that time when Brent called Tommie Smith and John Carlos "black skinned storm troopers"? He has still refused to apologize for that. Oh, and remember him defending Joe Mixon re: domestic violence? Good riddance to Brent. Sorry, someone has to bring perspective to his legacy.
I wonder what would happen to Smith if he wasn't the grandson of Earle Bruce? Oh yeah...he would have been fired. Dude should be fired. Sorry not sorry for my blunt opinion.