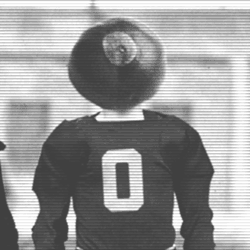 harp35
---
canton
Member since 22 April 2012 | Blog
Favorites
COLLEGE FOOTBALL PLAYER: A.J. Hawk Eddie George
NFL TEAM: Browns
NHL TEAM: Devils
NBA TEAM: Cavs
MLB TEAM: Indians
SOCCER TEAM: Real Madrid
Recent Activity
Always wondered what kind of women would marry Bert, have my answer now.
Spectacular, I didnt think I could be anymore pumped for the season..........I was wrong.
Kind of A regional comment but the badgers new helmet looks like the Wadworth Grizzlies High School helmet.
Was All Excited To Yell El Guapo Every Time He Scored, Shit Sucks.
It's true about divorcing from football, remember I did A total sports blackout for 10 Days after that.
Better The More You View it.
Truly Spectacular Viewing. Kinda Surprised The Big Kats Hit Against K State I Believe Isnt On there. The Male Cheerleader Shoving The Scum Player Is My New Hero.
All I Can Think Is Wait Untill Mickey Gets Some Time With him.
This is a sad day for big ten.
I think little animal gets over looked due to his lack of the bog hit. He was a tackling machine and covered pass well, just wasn't a head hunter. Think in OSU circles he is underrated. Tough decade to pick, allot of fans have special places on there hearts for members of Nat champ team.
Not no trainers but brainers, stupid spell correction on phone
Ive been thinking about the 90's team for a bit now. George, Pace are no trainers unless your a college football hall of fame voter. I gotta go with Winfield as the second biggest hitter from the safety position in OSU history. Then Boston based on numbers and his take no crap from that piece woodson