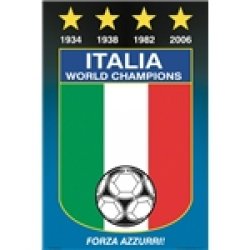 HandsOfSweed
---
MEMBER SINCE September 01, 2013
Favorites
SPORTS MOMENT: Seeing the successes that my former football players have in life after football.
COLLEGE FOOTBALL PLAYER: Ohio State
COLLEGE BASKETBALL PLAYER: Kent State
NFL TEAM: Pittsburgh Steelers
NHL TEAM: Pittsburgh Penguins
NBA TEAM: Cleveland Cavaliers
MLB TEAM: Pittsburgh Pirates and Cleveland Indians
SOCCER TEAM: USA/Italy/Columbus Crew
Recent Activity
Minnesota, eh? Nice.
Sweet. It would be great if you spelled the man's surname correctly at least ONCE.
Toss in Tom Allen at Indiana, too. That dude has that historical train wreck on the march towards being consistently pretty good. Considering that they're stuck in a hella bad neighborhood (Big 10 East), I'm impressed w what he's doing out there.
Baby Yoda told me that mine is consumed by chickie nuggies.
Odd. Not sure why the DV's? Wasn't making a value judgement of or dissing on the lives of Clemente, White or Bryant at all.
The closest comparison wouldn't be Clemente. He was still playing. I would say the closest comparison would be when Reggie White died in a car accident. Very similar levels of skill, dominance and place in the pantheon of their sport and both just recently retired but still looming largely over their respective sports.
Sure, but only if you don't make the NCAA tourney. Your question is pretty deep in Captain Obvious territory, though.
Let them have their delusions. As it turns out, our teeth and nails are sharper and more lethal than theirs are when both are bared at the same time and place. Chop it up any way they like and it still leads back to the same place: We are just flat out better than them.
That's gotta be painfully difficult to cope with, tbh.
Damn. Really? That's gonna be a bare-knuckle bar fight on a Saturday night.
LOL, Joe Torre won the Pinstripe Bowl a few times, right?

The best part is the Michigan claim to academic excellence for the past 100+ years, and then in 2016, they all magically became too dumb to understand basic Geometry on a 4th down play. But hey, at least all of us "inbred, truck-driving dumbass hillbillies" here in Ohio can grasp the concept of a line that intersects a plane.
Well, yeah. I mean, we waited TEN YEARS for this article!!!
Truth. Tackles on 1/8 of total snaps played is more than pretty solid for a 4-3 DE. This dude is going to tear it up somewhere!
Another Steeler fan here. Fuck Art Modell. Forever.
We're not really even a full step behind anyone. We are more like a photo finish behind maybe 2-3 teams.
That description of Fleming screamed two words to me:
Cris. Carter.
Tbh, i don't think about herbie at all. I mean, he's just a guy on tv at this point. I dont like him or hate him or care about any of his opinions or words. It's a big nothing burger for me. It's hockey season now anyways, folks.
"Once upon a time, Rutgers and Maryland lived in a magical fantasy land. The End."
This book is amazing! It sucks BAD at the beginning, but about 2/3 through it, the villain that ruined the beginning of the book is killed off by the protagonist, who completes the heroic quest. A classic literary archetype that works wonders here!
"The Earth? She's a flatta likea pancake!"
"Oh, a no! She's a rounda likea ball!"
Love that old Looney Tunes short cartoon!
We're the jolliest bunch of assholes this side of the nuthouse!
That double bird looks kinda nervous. If worms had machine guns, they wouldn't be afraid of Tom.
People forget that Pittsburgh also signed Donnie Shell as a rookie UDFA in 1974. Shell is a borderline HOFer just in the same vein as a Clay Matthews Sr. or LC Greenwood is.