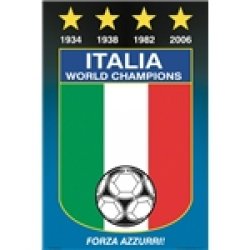 HandsOfSweed
---
MEMBER SINCE September 01, 2013
Favorites
SPORTS MOMENT: Seeing the successes that my former football players have in life after football.
COLLEGE FOOTBALL PLAYER: Ohio State
COLLEGE BASKETBALL PLAYER: Kent State
NFL TEAM: Pittsburgh Steelers
NHL TEAM: Pittsburgh Penguins
NBA TEAM: Cleveland Cavaliers
MLB TEAM: Pittsburgh Pirates and Cleveland Indians
SOCCER TEAM: USA/Italy/Columbus Crew
Recent Activity
Yep. A divorce.*
*I'm only like 83.2% kidding.
What's worse? Being the QB and lined up in shotgun, where you can SEE them ALL, or under center, where you have to FEEL only one?
I was under the impression that it just means more in the SEC, which also led me to believe that it made Georgia's coaching staff automatically better than ours. You know, what with us not being in the SEC, where it means more and whatnot.
Minnesota is ranked #25 in one poll and unranked in the other, and neither the AP or coaches poll is any more or less official than the other. So I'm just going with them at #25.....and Ohio State at #3.
True. But to be fair, Sparty had at least 3 huge drops that may have actually made this a game.
Grim Shady? That's freaking brilliant, man! Well done.
Lol! You do realize that you just actually said we're scoring 77 and also turning the ball over 7 times, don't you? That's gotta be impossible, I would think.
What the hell does RCMB stand for, anyhow?
Yeah, I think that was the main idea. That they pretty much just figured out that it's over for this season...and now they just want to see Sparty catch the same fate that awaits them. That's what I got out of it anyhow. LOL!!
It's whatever. I'll just steal what i want, when i want it. Problem solved.
I'm sailing the high seas of internet piracy for this one tonight. As I loot that booty, Sling is walking the plank to the bottom of the briny.
As tough as Ironton has been, Steubenville is most definitely still in SE Ohio. Can't hate on a kid for some pretty minor hyperbole, though.
As real as it may seem, it was only in my dreams.
Sparty losing pisses me off only bc I'm going to that game on Oct 5th and I was really hoping to see two 5-0 and top 13ish ranked teams playing a night game. Now, it looks like maaaaaaybe sparty comes into that game at 4-1 and ranked like #23 or 24. Maaaaaybe, but those stupid jackass losers blew it.
I completely forgot there was a DJ until the 4th quarter, and i was sober. He/she made literally no difference in the overall experience. I thought the Wi-Fi was poor at best and helped little during all the boring ass Fox TV timeouts i sat through. It's whatever, though. Im glad football is back!
Lol. They might want to try and figure out a way to avoid Ohio State first.
FAU might actually be App St. Doesn't matter. We're not Michigan.
Idk exactly, but I swear the answer to this is yes.
I'm not defending the absurd ticket prices, but the SJSU and ASU tix will be like 65 bucks each, not 100 or more. Still not good, but nowhere as bad as that.
IDK, but I do know who ISN'T this years' champ! Because one of these things is not like the others.....
Damn. They fired Fickell already?