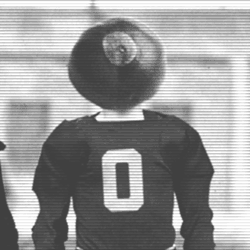 Hal9000
---
MEMBER SINCE July 22, 2018
Recent Activity
Agreed. They 'll score points but can their D do more than ours?
Random thought. Do we need to at least START planning for Joe Burrow's knowledge of our playbook and sideline signal system? Look I'm not trying to get ahead of ourselves. Just askin?
Ummm I think you read my mind while I was replying to our high school senior.
Couldn't give two sh**s. Dude what are you 17? Hmmmm, lemme see, I could transfer to UM and bang this crazy hot blonde for a year. Orrrrrr I could stuck around for another year, maybe see Fields blowup and is a 1 and done. Eh you know, I like the pu*** in Miami better. Which I AM SURE is not what he was thinking. He thought..... this is fu***** bullsh**, I am way better than this guy and OSU is going to miss me when I start at THE U and win a national championship.
Maybe I missed it somewhere in the thread but I wanted to bring this up. I have never seen anyone throw shade at Joe Burrow. It's always been like "Damn dude, you area class act and I wish you could stay but I know you gotta do what's best for you." Guy never talked sh**, never tossed grenades over his shoulder as he walked out the door. I don't know about you but whenever I see an LSU stat line, I'm always wondering. Huh, how'd our boy do?
Wow. I know it's high school but damn. He's a freak. He flicks his wrist and it goes 50 yards.