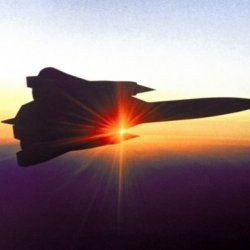 Habu71
Westerville
MEMBER SINCE June 24, 2014
Lifelong Buckeye fan, love to travel to road games.



Recent Activity
"grimey, as he liked to be called"
Fortunately TOSU generates the revenue that will allow for the type of investment that it'll take. I could see other schools wanting to do so, but just not able economically to do it. It's good to be a Buckeye.
And thunderous posterization.
That one in 98 certainly hasn't.
There was a day when Carter's finish of that drive would have gone a little differently.
Conley just effortlessly picked the MVP clean. Such a good defender.
Grizz can't get a foul called.
That would be a great series, yet I still want to see Conley play on that big stage.
Either way, Pierce is so clutch.
Will Hawks fowl before a three attempt?
Wow, so there's still a chance.
Wizards had a real chance to win this.
Was out for dinner, game on one of the screens. Watching with no sound, I think Cavs beat both these teams. Now just hoping it goes to 7 so Cavs rest is longer.
Rashan Gary
I think Bosa is already a Buckeye, so I've set my sights on someone that I believe to be a long shot.
Out of conference road games, usually endzone seats very high up. (At the Navy game last season I knew it was raining before anyone else).
Is your avatar wearing ladies underwear? I can't tell.
NFL - Preston Pearson - as a Redskins fan this Cowboy would frequently ruin my day by taking a screen pass on 3rd and 24 and get 25 yards.
NBA - Kevin McHale
MLB - Steve Garvey (and all Dodgers)
I guess it depends on your perspective. Other than your Center, nobody touches the ball more than your QB. His performance was (statistically) better than any to have played the position in OSU history. The spectacular play of his replacement doesn't make JT less valuable in my mind. Yet, things that came from my mind have been questioned in the past.
Sad news this morning, good-bye to a legend. If you walked in our home and BB was blaring through the "record player" speakers, Dad had a tough day. R.I.P. King.
Difficult choice, but for the entire season I'll go with JT. Best season by a QB in OSU history, this after replacing a legitimate Heisman candidate. Without his leadership and play, it's hard to say what type of team we would have had.