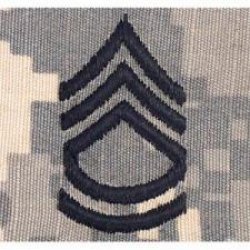 gwin321
---
from Columbus
Member since 15 January 2013 | Blog
Columbus born, Independence c/o 98
Favorites
NFL TEAM: Browns
NBA TEAM: Cavaliers
MLB TEAM: I dians
Recent Activity
Hilarious!
Outstanding!
Come on man. I can honestly put all the dislike and hatred aside for one second and think about the four best teams in the country. I believe TTUN would beat Bama. Bama does have a real good offense. I think the two best teams played last Saturday in Columbus.
And hope he comes back next year to get that a$$ waxed again!
Peppers should be suspended for their bowl game.
Funny thing is, they were bumbing their gums all game long...... I seen Mcray saying "this is my city" on multiple occasions
Absolute great read! UV from me.
Not so sure he has that job locked up. Haskins from what i hear is the better all around QB
He may not play for the home team but he still has that Block O tatted!
I would say he is more of a Sean Taylor(RIP) type player. Size, speed and athleticism. Either way, dude is a Beast!
Does anyone else remember KJ's HS highlight reel? I'm talking about that play when he actually BROKE the defenders ankle?! Very shifty
Freakin hilarious! Upvote here!
Buck-I-guy? Now that was hilarious! That has my vote
I will start by saying we should be the 4th rank team. But at this point it really doesn't matter. We handle buisness the rest of the way and we will be right where we want to be. Plus Washington will lose to USC.....watch.
Very curious to see exactly what the helmets will look like.
I played a charity basketball game against Joey Gallaway, Korey Stringer (RIP), Terry Glenn, Shawn Springs Big Daddy Dan and Orlando Pace at Independence HS in '97. I was surprised at how cut up Gallaway was, how nice of a person Stringer (RIP) was and how fast Glenn chased me down and spoiled my fast break opportunity. He embarrassed me by straight swatting my shot into my mouth....He use to be my favorite Buckeye until then!
Hilarious!
Wisky is not the same team as lets say 2 years ago. PSU seens to always have a very sold D but thats about it. I wouldn't be too concerned about the schedule next year.
Let's start the fire Harbaugh chain.......wait, can they keep him?.........
I'm still active duty and have a lot of stories to tell being deployed a few times. I would rather take a moment and thank each and every one of you guys for your service. Go Bucks!
I understand that. He was quoted as saying that he wouldn't until he won a ring. Also in the article he is not too pleased or doesn't agree with the 5yr ban.
I believe TP would come back if WE as fans would ask him back. If we showed him that we appreciate what he did for our University, his mother, the State of Ohio and the highlights he provided for us. He made a mistake and it's what we do afterwards that we should be defined by. Come on home TP!
Favorite buckeye receiver of all time has to be Terry Glenn
Well said! Real boxing fans enjoy Mayweather fights. He is a technician. Funny how I never hear anyone discredit the Golden State Warriors for shooting all those three point shots. Untill they change the rules, give him his credit. If you want pure brutality the UFC has a match every weekend.