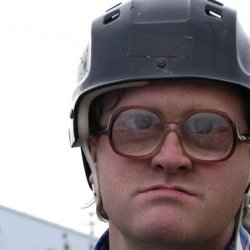 GVerrilli92
Columbus, Ohio (via Sanford, NC)
Member since 29 November 2013 | Blog
Favorites
COLLEGE FOOTBALL PLAYER: Teddy Football
NFL TEAM: Panthers
NHL TEAM: I don't see what all the fuss is aboot, eh?
MLB TEAM: The Redlegs
Recent Activity
Not nice..
But still nice!
Beat me to it. Can I design an app for 11W? Doing this on a phone is #hard
It would paint a clearer picture to list players that received bumps in their rankings and whether or not they're committed. I'm sure ESPN would never boost uncommitted prospects' rankings to raise interest in announcements at events their company sponsors *cough* the two All-American games and NSD *cough* Do I really need to indicate my sarcasm here?
This.
You could legitimately have the two best teams from each conference play in a tournament and whichever team is hottest at the time will win - maybe not the B12 or Pac12 right now. But it's not as big a gap between the conference's best teams as the media would have you believe.
I only have one question: Does the tin-man have a sheet-metal c*ck?
It was a weird last 10 years that allowed the Bama dynasty to happen. Like you said: Texas, Notre Dame, USC, *ichigan, all having down years. It meant that Saban could walk into those schools' backyards and hand-pick recruits. When he started gaining traction on the recruiting trail, it created a recruiting arms race in the SEC for those teams to even compete (think the Ole Miss legendary 32 person class). And then you have guys like Fisher and Tressel who really only recruited their own backyards. The SEC was going into each conference's region and taking a good portion, if not all of the top 10 talent.
My main point though is, to keep up with Bama the SEC did rise above the level of the other conferences. I mean back from 07-09, man, the SEC was really that good. Bama, Auburn, LSU, and Florida were legit title contenders and could beat most of the other league's best teams. Then teams like Georgia, Ole Miss, Miss State, Texas A&M where pretty damn good too. Now I think some order is restored, but the B1G doesn't have 4 legit title contenders like that.
Alex, I'll take things that happen when the 4 best teams of a conference are in one division for $1000.
I would completely agree with your last paragraph if 2014 had never happened.
Pick any single game from 2015 or 2016, win or loss, and I guarantee JT had more bad plays in that single game than he had in the entire season of 2014. He had one of the highest QBRs in the country in 2014, and a "bad throwing" QB can't do that.
However, a "good throwing" QB can have one of the worst QBRs when he's asked to run between the tackles 17 times a game, the right side of the line can't pass protect, and no receiver on the roster can consistently bail you out on a bad throw.
The truth is the last 10 years the S.E.C has been nothing but Alabama, minus one year of Auburn Cam Newton, 3 years of Urban Meyer (including the return of Christ himself), 5 years of LSU defense, 2 years of Money Manziel, but everyone else just riding their coattail.
FTFY.
There's no point in acting like it didn't happen. The SEC had some pretty good coaching, and some pretty good individual players for a ten-year period of time. I will forever hate the SEC after attending the debacle in the desert. The uneducated portion of the fanbases are larger than most, they have no sense of mutual respect, and they attach themselves to any kind of success they can. That being said, a couple of teams had their golden age at the same time - it just sucks that they resided in the same conference and had shit fans.
Yeah I was kinda thinking the same. At least half of the conference had one OOC game that was as tough or tougher than @Oklahoma.
When you pair the schedules with the results however, it does paint a different picture. And the SEC received the benefit of the doubt for that because, well, Bama. But when the B1G started off the season in a similar way back in 2014, the conference was the laughing stock of the sports world.
It's weird to say now, but Wisconsin beating LSU last year sent a shock through the CFB world. That win, along with our trouncing of OU, immediately and irrevocably changed the perception of the B1G.
Braska's gonna have a real tough time stopping the run with a 190lb 3-tech.
It's not the line's fault that Curtis Samuel and Mike Weber had a combined 11 carries in that game.
Mike Weber had only 3 runs on 1st down - for 5, 7 and 8 yards. The 8 yarder was a fumble and the 7 yarder was the last play of the game. It's fine to emphasize the pass game, not fine to abandon the run.
Unacceptable playcall.
He won't have to be.
Because Kevin Wilson isn't an idiot and won't try to turn a high school RB into an intermediate/deep threat. Let him run a jet sweep or flash screen for christ's sake.
True story.
Let the kid gain some confidence and watch him ball out. He has flashed the potential.
Still not sure why that '14 team isn't more commonly recognized as one of the best all-time.
We won the freakin' National Championship game by 22 points after turning the ball over 4 times. Stupid.
I can't tell if this is a troll...
But I'll bite.
If you really believe in a meritocracy, then don't let Comcast restrict the bandwidth at which Netflix can operate. I don't believe in government regulation either, but that doesn't mean you privatize the power to regulate. If businesses are allowed to impact the functionality of other businesses directly, then yeah, you're going to give your money to that more powerful business, that's how monopoly works.
I know that it's much more because of what it stands for than what it actually is - but the block O with the script inside makes me feel some type of way. It's unique, it's shape stands out, it seems traditional (if only a little dated), and it just makes me happy.
This list is kind of behind though, the inside of the script was filled in on the official logo I think 2 or 3 years ago
Oh... but showing up shirtless with Carman's face tatted on my chest is still fine, right?
You're spot on with your paraphrasing of Coop. And that's exactly what has been so frustrating about the last two seasons offensively - that there was seemingly a breakdown of execution on EVERY. SINGLE. PLAY. And I don't think that's an exaggeration either. The smallest, tiniest things would keep a play from turning into a 60 yard touchdown. Any given snap, 99% of the play would be executed to perfection and then that 1% of the play would be botched and cause it all to unfold. And while that isn't the coaches' fault schematically - it is the coaches fault from an implementation standpoint.
I'd rather run the same 3 plays over and over again and execute at a 100% clip than have a playbook that keeps the defense guessing that we can't execute. We are talented enough to only run 3 plays and beat 90% of our schedule! Again - not a schematic issue, but an implementation one. Hopefully Wilson can get our players to understand what can't happen on any given play.
It's all about the pendulum swing. Is the response to the problem too strong or too weak? Coming too soon or too late? And are we losing focus on our strengths while addressing the issue?
In 2014 the stars quite literally aligned to produce one of the more unstoppable teams ever assembled at the collegiate level. The bleeding was stopped on the defensive side of the ball, and the train kept rolling on the offensive side. This year has a similar feel with a role reversal - the defense continues to upswing under Schiano and the offensive downswing ends under Wilson. At what level will the defense peak, and how quickly can the offense gain momentum?
One thing that is interestingly true at Ohio State with it's infinite resources - it's really never the players' fault. Under Urban we will be one of the more talented teams in the nation year-in and year-out, and that's what puts so much pressure on the coaches.