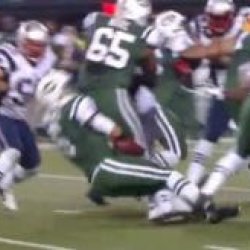 That Guy
Member since 13 August 2013 | Blog
Huge college football fan. Favorite teams are Florida State and, of course, The Ohio State University. Longtime reader, new member.
Favorites
COLLEGE FOOTBALL PLAYER: All time- Greg Jones (fsu), Troy Smith.
COLLEGE BASKETBALL PLAYER: All time- Brandon Rush (kansas)
NFL TEAM: Bengals
NHL TEAM: Devils
NBA TEAM: Lakers
MLB TEAM: Reds
SOCCER TEAM: Soccer?
Recent Activity
Rice Krispies with a spoonful of sugar is my all time # 1.
I don't think we are terrible, we have talent. But I do think its time we take a hard look at the coaching staff and wonder just how much more Braxton and Carlos have meant to their recent success as opposed to their game plan.
I'd like to win the tickets, as I am an Ohioan I recently moved to Chicago last year for work. Now against my wishes I have been transfered to New Hampshire. If you don't know this already, New Hampshire is desolate awful area of the country. My roommate up here is a Baltimore native and this would definitely be a silver lining to bad situation and the best chance I'd have at getting to see my buckeyes play this year. Obviously hope the tickets go to the most deserving! Go bucks
And yes go ahead and downvote me all you want. I love this site but I am just stating my opinion. I am trying to have some perspective on the issue. Maybe that girl didn't get justice, but Jameis Winston sure as hell isn't getting it right now either. It would be different if you all knew the truth, unfortunately for both parties we don't.
Your take on the NYT piece isn't stupid, but man it sure is ignorant. Actually so is your whole opinion on the matter. How does a poor investigation , prove guilt? It doesn't. It's easy for you to say Jameis is a rapist and Jimbo is a liar, and I'm sure you know beyond a shadow of a doubt you're right, you'd have to, because calling someone a rapist is extremely serious. Go ahead and credit the New York Times, but you should try looking at the facts from the case they conveniently left out. I expect better out of you as writer.
Yeah. Travis Lakins. Also a franklin kid
I like OSU's chances here. Its also important to note that one of Luke's close friends is a freshman pitcher on the baseball team. I will be very interested as I am a franklin native and I am still very much in the dark.