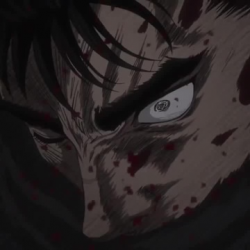 Guts
---
MEMBER SINCE October 29, 2017
Born and raised in Columbus. Bleed scarlet and grey.
Favorites
SPORTS MOMENT: After hearing for so many years that Ohio State is overrated and can't beat an SEC team nothing was sweeter than beating Alabama on the biggest stage in dominant fashion.
COLLEGE FOOTBALL PLAYER: Zeke
COLLEGE BASKETBALL PLAYER: David Lighty
NFL TEAM: New Orleans Saints
NHL TEAM: Columbus Blue Jackets
SOCCER TEAM: Liverpool FC
Recent Activity
I too share this belief. But I think he only coaches again if Ohio State is in a position where Day leaves unexpectedly (it's possible) and cannot find a suitable alternative (also, very possible).
You should have capitalized the S in Scum in your username.
"Boys, these guys are in trouble," Swinney said. "I'm going through the whole league, both sides. These guys are in trouble. And that's exactly what happened."
Dabo summing up an OSU JT Barrett led offense. If you watched that game along with Oklahoma, Iowa, Purdue, 3/4 vs 2017 UM, and against any team with a pulse, and you still believe that JT was the best option we had, you're an absolute homer and on some level it must hurt you to criticize Ohio State players based on their gameplay. Plain and simple. You wear Scarlet and Grey blinders if you think JT Barrett was anything more than a mediocre QB that benefited greatly from playing in an Urban Meyer offense.
If JT didn't start after 2014, we compete for two more NC's. That's all I care to say. This subject has been posted so much on here that I really don't care to even discuss further.
I can't wait to see Master Teague in games this season... He looks like he could truck an entire defense.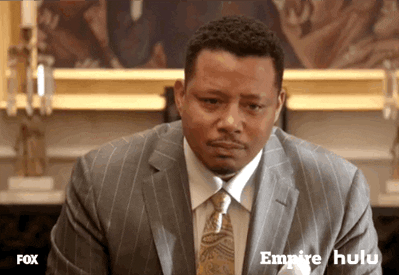 It's a tad early to make that kind of decision about Fields or Baldwin yet. Give it time.
Yes
It's okay. Baker Mayfield took care of it.
"IT'S BASICALLY A STRONG SAFETY AS YOU KNOW IT."– JEFF HAFLEY ON THE BULLET POSITION
Guts feels a smidge deceived after reading this quote. Guts felt this was a new position, but it's really a strong safety.
Heath Ledger's Joker was so good that I can't take Phoenix seriously. I'll give it a chance. But, my expectations will be low.
Bama, Clemson, Georgia, Florida, Texas, LSU, or Oklahoma.
I upvoted both of you in my mind. That'll have to be enough.
Kick returns might be a thing again?! Such excitement. I hope we get this guy.
I mean, I'm alive. I consider that a success story when how incredibly debilitating those combination of things are is taken into account. So everyday I wake up and don't immediately suck fire a pistol is a success to me. I agree with Heisman's advice above me. It seems impossible, but you have to keep fighting. Try to drown it out with focus and determination to reach your goals. Hustle so damn hard that you don't have time to even think about it. Failures are chances to learn. I know they literally feel like the end of the world, but you just have to trust that they aren't and use them as a learning opportunity. Doing these things has made life manageable for me. I'm not really in any better position than I was before, but I'm making small strides towards getting where I want to be and it makes it easier to cope when I can focus my energy on working towards a goal.
Of course. Because apparently you can't complain about or criticize a team unless you're a coach. You always get one of the following responses.
I think coach [insert name] knows more than you do. You're far too stupid to be commenting on this subject.
You're a bad fan in a spoiled fanbase.
Everyone has a bad game we beat [cupcake team] a lot, to not a lot. Just wait we'll run [elite powerhouse program] off the field.
Or [insert inaccurate weenie arm QB whose lost a few steps due to injuries here] has padded stats against cupcakes and he's the best player in school history. He'll come in clutch against [elite powerhouse program].
Only to suffer an embarrassing and entirely avoidable loss due to what the "bad fans" have been complaining about.
TL;DR
I feel your pain.
Do you do anything on this site other than be nasty. From what I can see of your history, it looks like you only really comment to call others stupid. You've been here since 2017, yet you only have a couple hundred helmet stickers. If you're a lurker, why don't you just go back to lurking. No one has time for your negativity.
I wish em well, but hard pass on tweeting players or recruits for that matter.
There was already an investigation. Does anything he says even matter at this point? I mean, it's the off-season. I'll listen if someone here makes a thread. But, I don't much care for anything he has to say.
Good luck to Johnnie Babb on his recovery. Hopefully he has a Kamryn Dixon career.