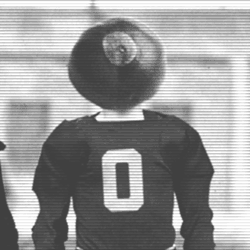 GunnerBuck
---
Central Ohio
MEMBER SINCE January 05, 2016
Favorites
COLLEGE FOOTBALL PLAYER: Michael Thomas
COLLEGE BASKETBALL PLAYER: Michael Redd
NFL TEAM: Browns
NHL TEAM: Bluejackets
NBA TEAM: N/A
MLB TEAM: Reds
SOCCER TEAM: Crew
Recent Activity
Thanks NPB, it's been a journey that's for sure haha.
Well, after a long wait I've finally fulfilled this goal, for the most part.
This time 2 years ago, I was 325lbs. I am now 235lbs and still steadily dropping weight. Diet, constant cardio, body weight work outs, etc have been the key for me over the last 7 months when I started all of this.
https://m.imgur.com/a/2LuNOr1
haha! I could have swore it was him winning.. How about we call it a push? LOL!
Didn't we have a bet Hurts would win the Heisman?
I agree. He's better than I thought he would be but a lot of flaws are hidden in Oklahoma's offense (which is why it's so good, obviously)
Joe Burrow basically has it wrapped up unless something major happens and he shits the bed.
Speaking of QB's. How do you feel about Hurts and the Heisman race right now?
How you feeling about this now, SS?
Unfortunately for him, Fitz will be called before CJ12 every day of the week. Simply because he's produced some pretty damn good results at times.
You can't root for a team because you're rooting for Ohio St?
Don't really care either way. I just want to see a good game.
There wouldn't be much difference, IMO. Cardale was raw when he left, leaving at that hot streak would have probably got him more $ but that's about it, which is huge but not career wise.
Have to wonder how many more cuts he'll take until he retires. He's made 1.6 million in 4 years now, he should have a fairly decent nest egg and a step into media, real estate, etc in Columbus if he wanted.
We need to remember what last year looked like for us and them. Look how that shit turned out.
Locks stop throwing the short screens and didnt adjust to the pressure Jackson was being put under. A few simple dump passes right over the head of the LBs and DL would have calmed that pressure down and gave him more time to actually produce. Temples defense didnt/doesnt have the horses to run with Leake, McFarland or the majority of Marylands WR's.
That Maryland game was truly head scratching. They literally went away from everything they had done that had worked in their previous games. Locks choked that game away, simple as that.
Maryland could very well still win 7/8 games. Locks just has to take the collar off and actually coach.
Temple isnt a bad defensive team though, they're solid and pretty well disciplined.
From what they're reporting he's had to surgery and will play on saturday.
I won't be putting money on this game simply because it's so early in the season and I don't think we've really seen either team.
I'd say I'd put my money in Wisc but I wouldnt be confident in it. I'm more interested in the prop bets for that game than the actual line or result.
HAHA! He's definitely playing better than I thought he would but he's also played against horrible defenses, not that he'll play a good one until the bowl game or playoffs either way.
Horrible way to treat that man considering he isnt playing bad.
We will know in the first 3/4 years.
As I said before, when was the last time a score was overturned by an uncalled PI, Holding, etc...
Your whole tune would be different it if was an Ohio St game.
You're right though, just because I've never seen the rule enforced doesnt mean it's not. Lets start looking for holds, PI's, defensive holds, offsides, etc on every scoring play.. you'll never find those though, right?
Don't bother replying though, we won't see it the same way. You're being hypocritical, obviously.
I mean the "missed foul" (until reviewed) did literally cost them the game since it took points off the board lol