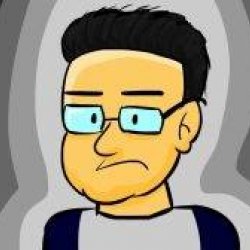 gumtape
---
Akron (via Upper Arlington)
MEMBER SINCE May 07, 2012
Ohio State BS Zoology 96-99.
Favorites
SPORTS MOMENT: Marcus Hall giving the Stone Cold Salute to the Big House, something that I have wanted to do myself for years.
COLLEGE FOOTBALL PLAYER: Malcom Jenkins - Because [REDACTED]
COLLEGE BASKETBALL PLAYER: Lawrence Funderburke - because he didn't want to play for Bobby Knight.
NFL TEAM: huh? Whoever has the most Buckeyes. Carolina.
NBA TEAM: Cavaliers.
MLB TEAM: Reds
SOCCER TEAM: Akron Zips
Recent Activity
The only people who think Fromm is better than Fields also think [redacted].
I am not a stat geek but according to the chart Minnesota State has better NFL wide receivers than Michigan. My half assed internet research shows two: Devin fumchess is on IR and Amarah Darboh is on the practice squad. So much for the QB whisperer. All your wr recruits are belong to us.
I'm old enough to remember Lawrence Funderburke eating baked potatoes every day for 3 months because he needed to gain weight.
Boy from Michigan is good on his bets too.
His personal QB coach , Quincy Avery, teaches this. Running as a last resort or For the occasional designed play. I love it. Also then o line playing well helps.
This guy is a Michigan grad and covers the NBA for ESPN:
Ohio State is legitimately terrifying this season.

— Chris Herring (@Herring_NBA) October 6, 2019
Sparty is always a black and blue game. Thankfully we have the bye to heal up and on the other side is the worst nerdwestern team this decade.
You're a much smarter man than me, Knar. I would have said 'wow, your head really does look like a bald wiener sticking out of a shirt".
This is so great. I heard McShay talking about Michigan and his answer was "where is the talent?" Other than LB and WR it just isn't there.
He has said nice things about Ohio State before. This isn't really news. His new thing seems to be crapping all over Michigan which is quite entertaining.
Well, we know he is a running QB.
Jim tressel's most favorite moment was the punt in the second half. It took a while but Due finally got a chance to stretch his kicking leg.
Oh shit! Shots fired!
Im kind of surprised we arent talking more about the fact that Ohio State has a better quarterback than Georgia, given that Ohio States quarterback was at Georgia last year.

— Dan Wolken (@DanWolken) September 29, 2019
Titus keeping it simple.
We're so damn good lol

— Mark Titus (@clubtrillion) September 29, 2019
Nebraska has great basketball facilities though, we really shouldn't lose sight of that

— Mark Titus (@clubtrillion) September 29, 2019
When schiano took time off to focus on family, that's code for he was distracted. Maybe he was hanging out with some he shouldn't have.
I didn't believe you but I went to ESPN and found the article. They have a little disclaimer though, it's not a prediction, it's the top teams based on what we have seen so far.
I would take a batty even if it meant Day will become the next coach of the Redskins.
It's one of those football cliches. Like a players only meeting, throw to the tight end, and we have confidence in the coach.
Case Keenum is getting benched because he held the football like it was Simba on that stupid 4th down QB sneak.
That's great. What about Like Fickell?
Two things. 1. On the long pass play to Bell we have 9 wide receivers with enough speed to outrun a Wisconsin safety. 2. Maybe this year more Juniors and seniors will sit out the Ohio State game so they don't get injured or hurt their draft stock.
The problem is, Speed in space is an offensive philosophy but for the wolves this year it seems to be their defensive philosophy.
I have no idea who Scott Bell is but i know he is an idiot or a sarcastic genius.
Tell me where I'm wrong. Positional advantages heading into Saturday's game.

Michigan Wisconsin
X QB
RB X
X WR
X OL
X DL
X LB
X DB

— Scott Bell (@sbell021) September 16, 2019
Tennestillsucks