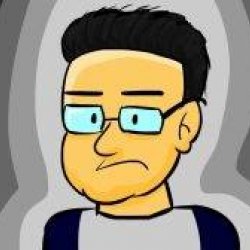 gumtape
---
Akron (via Upper Arlington)
MEMBER SINCE May 07, 2012
Ohio State BS Zoology 96-99.
Favorites
SPORTS MOMENT: Marcus Hall giving the Stone Cold Salute to the Big House, something that I have wanted to do myself for years.
COLLEGE FOOTBALL PLAYER: Malcom Jenkins - Because [REDACTED]
COLLEGE BASKETBALL PLAYER: Lawrence Funderburke - because he didn't want to play for Bobby Knight.
NFL TEAM: huh? Whoever has the most Buckeyes. Carolina.
NBA TEAM: Cavaliers.
MLB TEAM: Reds
SOCCER TEAM: Akron Zips
Recent Activity
Tress would have been the best ever if he dumped bollman.
I wonder if coaches will start to recruit with this in mind. Use up a scholarship on a local 3 star kid that will come in, bust his ass for 4-5 years, and know how to run the offense. I wonder that between all these pro camps, personal coaches, and 7v7s if these kids actually exist anymore.
Is this the year for rod Smith is in the same all time buckeye tropes as taurian Washington looked good in the spring game, we should try a diamond formations, and our defensive line will be unblockable.
did anyone think he looked like JVG trying to hold back 'Zo?
The temper tantrums we're amusing for me as someone who is not a fan of the school, but I had genuine sympathy for the refs. Every time they went into a game with him they had no idea if he was going to blow his top. With that said, father time is still undefeated. He had a very productive life and touched a lot of people. He will be remembered for doing more and accomplishing more than most.
I notice in the poster that a certain school he has a big picture in the middle. This looks like it will be a tough one to get for the good guys.
Hey guys, just because Haley is a guy that is unemployed, hated in three cities by entire NFL fan bases, and played golf in college doesn't mean we should discount his opinions on NFL QB play. Wait, all those things are true. Ok, Haley sucks.
The way it could work, you have people that would be willing to play for half of what they offered as salaries. You have all of these gm and draft expert types who whine about how the college game with the RPOs and the shotgun every play makes it hard to evaluate players and they don't develop the skills that translate to Sunday football. To me it is an excuse for sucking at their jobs but if they want to make their own minor league, $250 million is office petty cash for the NFL.
When I first saw this I thought it said Joey Lane would be great at MMA, which would also be awesome.
Nothing else to write about Zion apparently.
Mike mayock, their gm, said manziel was qb1 the year he came out.
I Drove through West Virginia yesterday. You forgot about Tudor's biscuit world and also their gentlemen's clubs allow alcohol. With Quiznos that's three good things.
He was planning to sell it to Greg Schiano.
Anytime me we can beat Stanford at anything it is time to celebrate.
Nobody has mentioned that Rosen is a tool and nobody likes him. That's why he is being shopped.
So you're saying that the Patriots will have shitty linebacker play this year? Sounds good to me!
This is so NFL to chase it's own tail. Like investing in the Magellan mutual fund in 2014.
Roger Harper was a traditional strong safety for osu but played star for the Dallas cowboys.
Pretty cool that we have a coach that can get through to this young team without having to scream. I was screaming at Kyle Young with that dumb foul leading to a 4 point play.
The big guy was zubac They got kuzma with the draft pic they got from the Russell trade so they would need to have gotten a similar pick from trading Ingram.
Another detail, the final play was supposed to be taken by Russell but he was covered. He told RHJ "GO" instead of forcing a bad handoff. That's a sign of maturity. He didn't need to take the game winner even though he was the hot hand.
Some of these plays are against pac12 champ Washington.
Seriously, wtf is wrong with people? Watch this and tell me that Haskins isn't Andrew Luck.
By all accounts, Dwayne Haskins Jr @dh_simba7 is a student of the game and a strong leader. On film, he displays excellent field vision and processing that are in sync with his footwork. As a result, he is the most promising pocket passer in this class. @OhioStateFB #NFLDraft pic.twitter.com/B5035hShbp

— J Moyer (@JMoyerFB) March 16, 2019
Just going to add this...