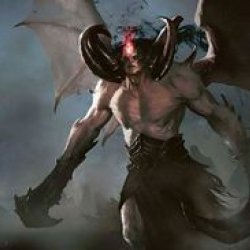 Grisle
---
MEMBER SINCE May 13, 2015
Recent Activity
Guess the grandparents visiting all the way from cali want just smoke.
You saw how fervent they were in defense of the program and Joe pa when that stuff came out. They truly are a cult.
Just some pathetic parent living vicariously through his son.
Yeah, you don't fly in the grand parents if you aren't the lead school.
Guess the depth chart really doesn't matter to him. Oh well, best of luck to him.
Offended by what? Grow a sack ffs. Stop actively seeking for things to get "offended" about. All this faux outrage about anything and everything really pisses me off.
3 more years of mediocrity, yay.
I think it's because people just assume the south is cheating their ass off 24/7. So when something like this breaks it's like a water is wet situation.
Well sheit.
Anyone got a visitor list of all the dudes coming June 21tst?
Isn't that pretty much all recruits? They flip at the drop of the hat nowadays, sometimes to our benefit, sometimes to our detriment.
Hart, Kalis, Sugar Shane, Peppers, Winovich, and now this kid. Does scUM actively recruit players with inflated ego's?
UGA signed the #4 and #5 WR's last year and two 4 star WR's the year before. Let's not pretend they don't have a talented WR room either.
According to my uga buddies, they got caught banging it out in one of the locker rooms.
Nothing major will come of it. They are an sec school afterall.
Since when is being tanned by the sun a sign of good health? If anything they are much more likely to get skin cancer.
Tampa beat the Blue Jackets 17-3 over the course of the 3 regular season games they played, now they are on the brink of being swept. Sports is funny sometimes.
It would be one thing if our fg kicking was a strong point under meyer but it was hit or miss for the most part.
I don't bash kids for choosing other schools but if he goes to UT over tOSU then he is obviously getting bad life advice.
Really? Coaching wasn't the problem? First, they have been under .500 the last 3 years. Secondly, Marvin is 0-7 in the playoffs, losing by an average of 12.3 pts a game. Of Marvin's 7 playoff losses, only 2 were within a TD. But yeah, coaching wasn't the problem. And yes, I agree the FO is pathetic and one of the worst in the NFL.
IF Urban ever coaches again it sure as hell isn't going to be a West Coast school, even as one as prestigious as USC. ND is the only team I can see him coming out of retirement for.
Iowa trying their damndest to lose.
I'd hope Tate isn't even aware of our fans clamoring for Fields. I'd hope he is spending his time doing something more productive than scouring the internet for what random fans think of him. If not, perhaps he should worry about being beat out by somebody, whether that is Fields or Baldwin or someone else entirely.
It doesn't matter how good his recruiting is if the 4-5stars he recruits play like 2 stars. Injuries happen to every team, but it's clear as day the development of the LB's under Davis has been massively underwhelming. If he is around next year, expect more of the same. He's been shitcanned at every place he has ever coached.