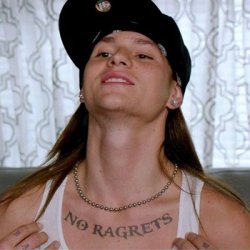 gridironguy
from Tipp City, Ohio
MEMBER SINCE March 21, 2014
Favorites
SPORTS MOMENT: My dad and I witnessed the Braxton-to-Smith Heart-Breaker against Wisconsin while sitting in the student section.
COLLEGE FOOTBALL PLAYER: Braxton Miller
COLLEGE BASKETBALL PLAYER: John Threebler
NFL TEAM: Ohio Sports guy. I'm in pain frequently. #CIN #CLE
NBA TEAM: Cleveland Cavaliers
MLB TEAM: Cincinnati Reds
Recent Activity
WHICH SEAT SHOULD I TAAAAAAAAKE!!!
She looks like she wants to talk to the officers' manager.
I saw that wiki edit about a month ago and had to legitimately think about whether or not I really watched those teams play. Whoever did it was kind of brilliant and very dedicated. I just wish Oleh would come back and play on the TBT team.
Will they get a chance to practice for this game?
Ryan Smith just committed on Twitter. Is he a preferred walk-on? Tim May retweeted his commitment, but I don't see anyone else talking about it.
#5 Braxton Miller. The only offense we had for his first three years here. Led a bad team to a perfect record. Tore his Labrum and kept playing against Clemson. Would have won the Heisman if he had a shoulder his SR year. He built the team up for that championship run, but will never get the respect he deserves. Their are many great players on many great teams that deserve to be honored, but none of them played on teams as bad as OSU was 2011-13. He had no Offensive Line and no WRs. #winner
So there is a Bosa that is a Junior that has never started a game, may not be a captain, and never went to Big Ten Media Days. We are going to look back and wonder why he received so few accolades. I hope he makes up for lost time this season.
I wonder who will be #45?
I worked in Troy, where he went to HS and I had always heard that he was literally never tackled for loss. Either way, extremely impressive considering the amount of carries and style of play.
Hope he gets healthy and gets another shot. He was such an underrated receiver at Ohio State (until a certain three game stretch). So fast. He could also catch a pass. I miss that ability these days.
While I am relieved to hear that they are not in trouble, it is a shame that this couldn't get resolved. Hurts both sides. Hurts the kids to not be on the team. Hurts the team that clearly needs all the help they can get.
I like the marquee schedule. That will bring recruits in and prepare the team for the b1g and NCAA's.
Same. Such cruelty in the morning can't be healthy.
This whole OSU and Butler thing is getting crazy. I like it.
This is what happens when people complain about seeing too much of Zeke in the offseason. We are about to see a lot more of Zeke this offseason.
At least they didn't send him to no-man's land in the NBA. Oh, wait...
No, no one in or connected to that family is getting a shoe contract!
They clearly are not a real Big Baller.
I trust Thad's judgment on this one.
Not all heroes wear capes.
He picked a good night to play the best game of his pro career. $150 million man tonight.